Swearin' reunite for 2018 tour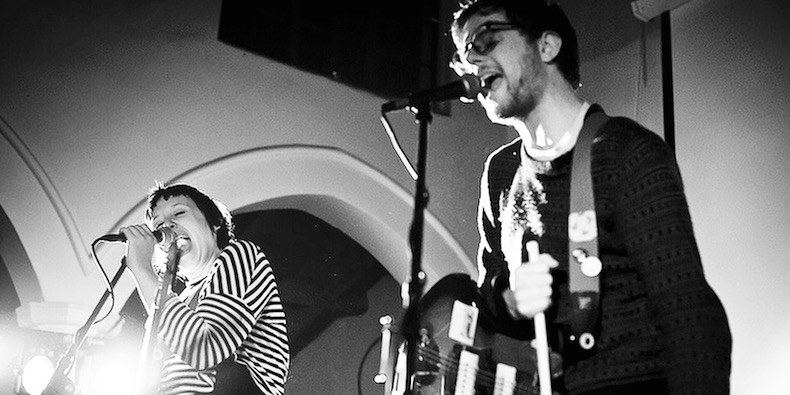 Swearin' are back. The band, which featured singer/songwriter Alison Crutchfield and broke up in 2015, is joining Superchunk on tour for five shows in 2018. So far these are the only dates they've announced, and no new music from the band has been announced either.
Crutchfield announced on Instagram, "Jeff [Bolt] and Kyle [Gilbride] and I have decided to do Swearin' again. They're both so special to me, and I really can't wait to begin a new era of this band."
Take a look at the band's upcoming tour dates below, all of which are with Superchunk. The band's last album was 2013's Surfing Strange. Earlier this year, Crutchfield released her new solo album, Tourist in This Town.
Swearin' tour dates:
4/3 Washington, DC – Black Cat
4/4 Philadelphia, PA – Union Transfer
4/6 Cambridge, MA – The Sinclair
4/7 New York, NY – Bowery Ballroom
4/8 New York, NY – Bowery Ballroom