Screaming Females announce new album, All At Once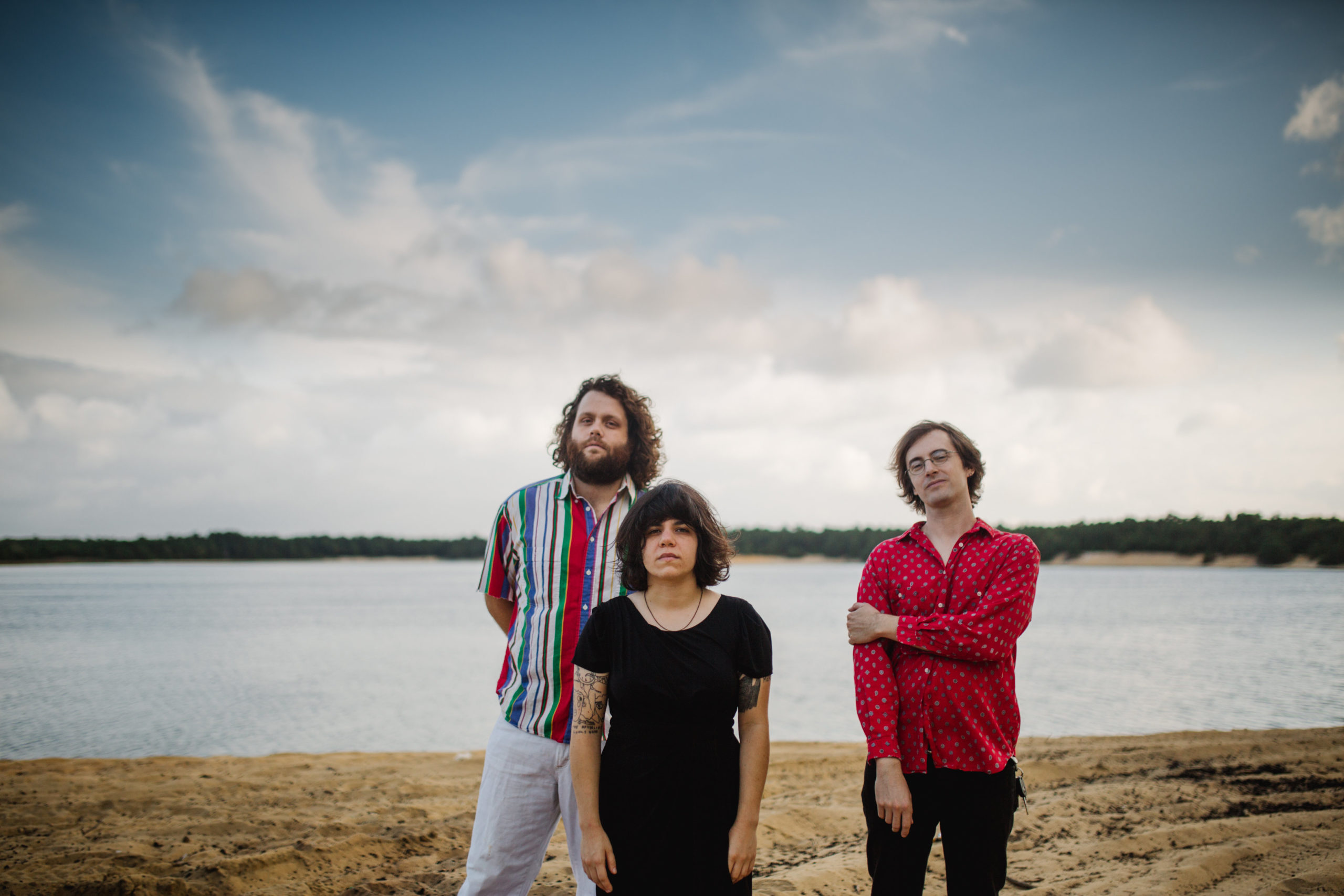 Screaming Females have just announced a new album. On February 23, the band will release All At Once via Don Giovanni. The album was produced by Matt Bayles (Mastodon, Pearl Jam) and the first single is "Glass House," which you can check out below. The band also has tour dates lined up, including shows with Louisiana sludge metal outfit Thou. Take a look at those dates below.
All At Once follows 2015's Rose Mountain.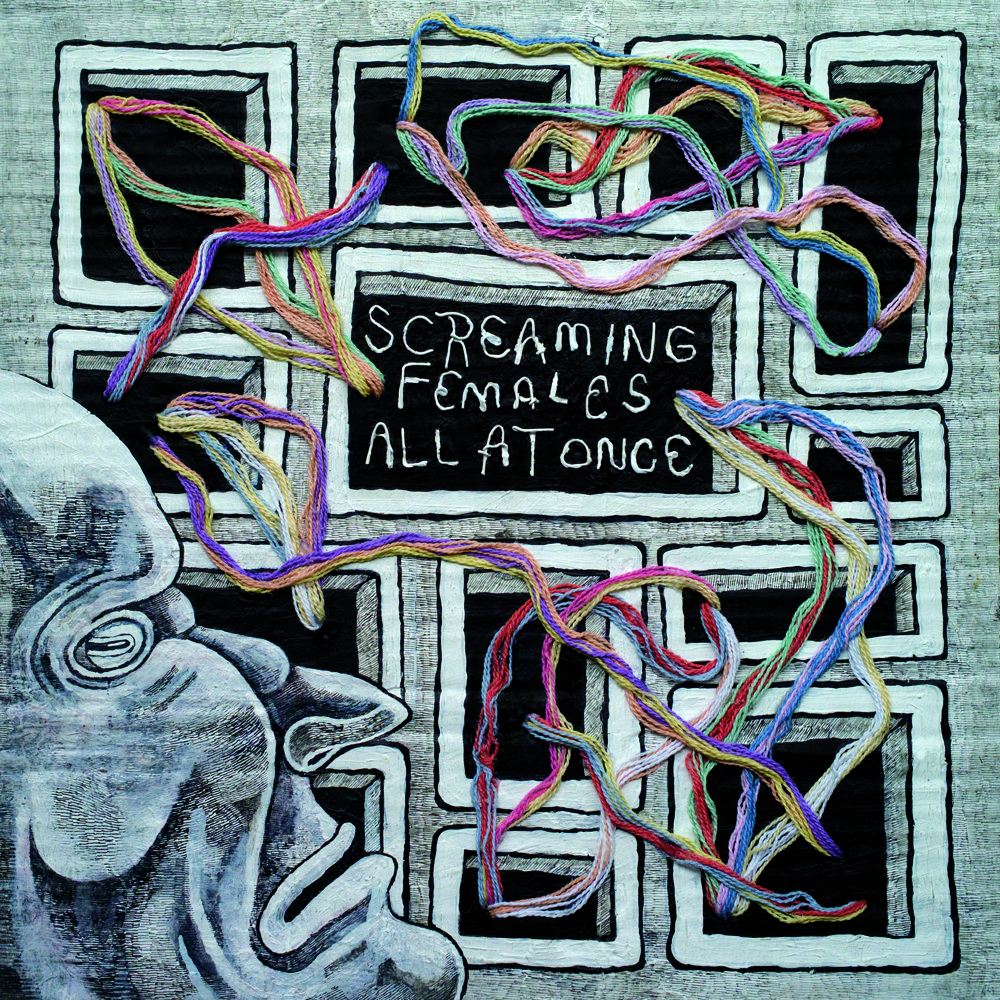 Screaming Females All At Once tracklist:
1. Glass House
2. Black Moon
3. I'll Make You Sorry
4. Dirt
5. Agnes Martin
6. Deeply
7. Soft Domination
8. End Of My Bloodline
9. Chamber For Sleep Pt. I
10. Chamber For Sleep Pt. II
11. Bird In Space
12. Fantasy Lens
13. My Body
14. Drop By Drop
15. Step Outside
Screaming Females tour dates:
2/22/18: Jersey City, NJ – Monty Hall (w/ Teenage Halloween)
2/23/18: Jersey City, NJ – Monty Hall (w/ Snakeskin)
2/24/18: Jersey City, NJ – Monty Hall (w/ Spowder)
3/2/18: Richmond, VA – Strange Matter
3/3/18: Durham, NC – The Pinhook
3/4/18: Morgantown, WV – 123 Pleasant St
3/5/18: Cincinnati, OH – Northside Yacht Club
3/6/18: Nashville, TN – The End
3/7/18: Bloomington, IN – The Bishop
3/8/18: Milwaukee, WI – Cactus Club
3/9/18: St Paul, MN – Turf Club
3/10/18: Chicago, IL – Lincoln Hall
3/11/18: Grand Rapids, MI – Pyramid Scheme
3/12/18: Pittsburgh, PA – Roboto Project
3/13/18: Buffalo, NY – Mohawk
3/14/18: Toronto, ON – Smiling Buddha
3/15/18: Montreal, QC – La Vitrola
3/16/18: Winooski, VT – Monkey House
4/4/18: Washington, DC – Rock and Roll Hotel (T)(H)
4/5/18: Philadelphia, PA – Union Transfer (T)(H)
4/6/18: Brooklyn, NY – Market Hotel (T)(H)
4/7/18: Hamden, CT – The Space (T)(H)
4/8/18: Providence, RI – AS220 (T)(H)
4/9/18: Rollinsford, NH – Sue's (T)(H)
4/10/18: Portland, ME – SPACE – (T)(H)
4/11/18: Easthampton, MA – Flywheel (T)(H)
4/12/18: Ithaca, NY – The Haunt (T)(H)
4/13/18: Detroit, MI – El Club (T)(H)
4/14/18: Cleveland, OH – Grog Shop (T)(H)
4/15/18: Asheville, NC – The Mothlight (T)(H)
4/16/18: Masquerade – Atlanta, GA (T)(H)
4/17/18: Gainesville, FL – The Wooly (T)(H)
4/18/18: Tallahassee, FL – TBA (H)
4/19/18: Pensacola, FL – City Arts Center (H)
4/20/18: New Orleans, LA – TBA (H)
4/21/18: Austin, TX – Barracuda (H)
4/22/18: Dallas, TX – Club Dada (H)
4/23/18: Oxford, MS – Proud Larry's
4/24/18: Chattanooga, TN – Sluggos
(T) = w/ Thou
(H) = w/ HIRS