Calexico releasing new album The Thread That Keeps Us, announce tour dates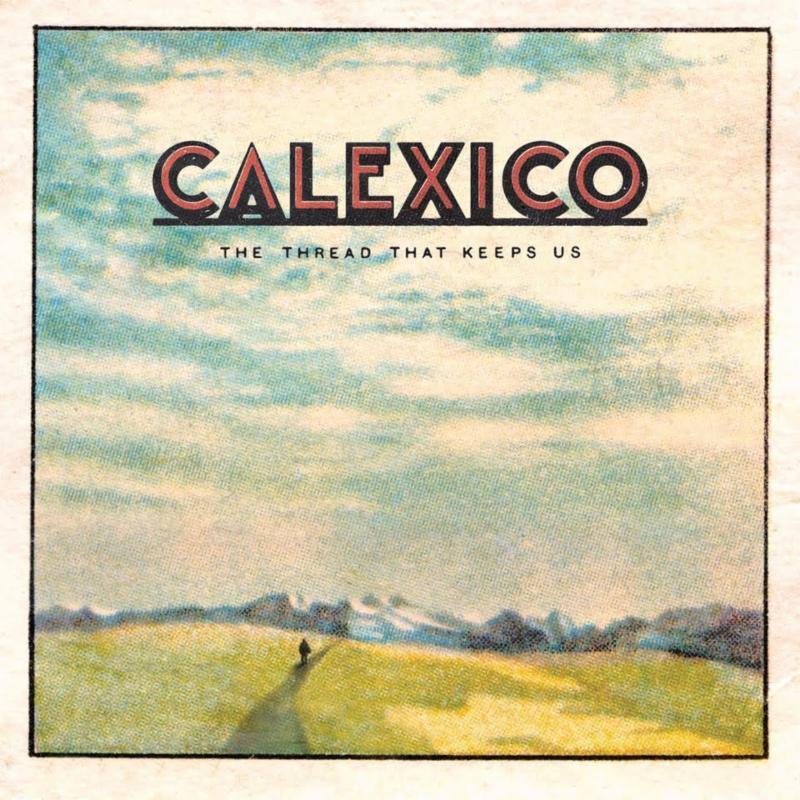 Calexico are releasing a new album on January 26, titled The Thread That Keeps Us, via Anti-. And based on a press release, it might be a little bit more jarring than past releases. "There's a little more chaos and noise in the mix than what we've done in the past," says the band's Joey Burns in a press release. The band has shared new single "Voices in the Field," which you can hear below. The band is also going on tour in 2018. Check out those dates below.
Calexico's last album was 2015's Edge of the Sun.
Calexico The Thread That Keeps Us tracklist:
1. End of the World with You
2. Voices in the Field
3. Bridge to Nowhere
4. Spinball
5. Under the Wheels
6. The Town & Miss Lorraine
7. Flores y Tamales
8. Another Space
9. Unconditional Waltz
10. Girl in the Forest
11. Eyes Wide Awake
12. Dead in the Water
13. Shortboard
14. Thrown to the Wild
15. Music Box
Calexico tour dates:
12/8 Swing House – Los Angeles, CA
12/19 191 Toole – Tucson, AZ
3/9 Grosse Freiheit Hamburg, Germany
3/10 Tempodrom – Berlin, Germany
3/11 Muffathalle – Munich, Germany
3/13 Auditorium Parco della Musica – Roma, Italy
3/14 Alcatraz Milano – Milano, Italy
3/16 Estragon – Bologna, Italy
3/17 Fri-Son – Montagny, Switzerland
3/18 X-TRA – Zurich, Switzerland
3/19 Posthof – Linz, Austria
3/21 Im Wizemann – Stuttgart, Germany
3/22 Epicerie Moderne – Feyzin, France
3/23 E-Werk – Cologne, Germany
3/24 De Roma – Antwerpen, Belgium
3/25 Paradiso – Amsterdam, Netherlands
3/27 Elysee Montmartre – Paris, France
3/28 Trinity Centre – Bristol, United Kingdom
3/29 O2 Shepherd's Bush Empire – London, United Kingdom
4/19 Tricky Falls – El Paso, TX
4/20 Old Settler's Music Festival – Dale, TX
4/21 The Vanguard – Tulsa, OK
4/22 Blueberry Hill Duck Room – Saint Louis, MO
4/23 Fine Line Music Cafe – Minneapolis, MN
4/25 Thalia Hall – Chicago, IL
4/26 The Woodward Theater – Cincinnati, OH
4/27 Lincoln Theatre – Washington, DC
4/28 Music Hall Of Williamsburg – Brooklyn, NY
4/29 Bowery Ballroom – New York, NY
5/1 The Sinclair – Cambridge, MA
5/2 World Cafe Live – Philadelphia, PA
5/3 Jefferson Theater – Charlottesville, VA
5/7 Terminal West – Atlanta, GA
5/8 Mercy Lounge – Nashville, TN
6/29 Down The Rabbit Hole – Winssen, Netherlands
6/30 Down The Rabbit Hole – Winssen, Netherlands
7/1 Down The Rabbit Hole – Winssen, Netherlands