Velvet Underground vinyl box set due in 2018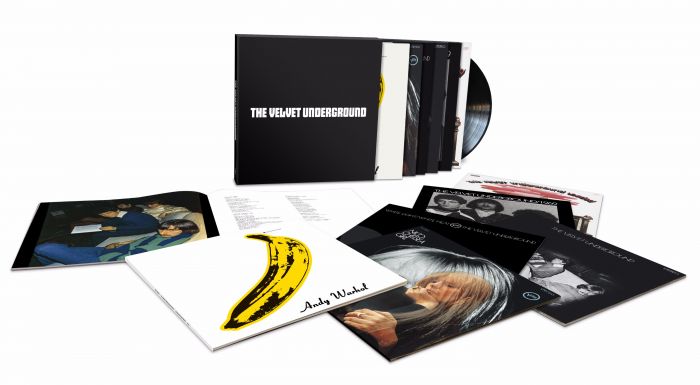 A new Velvet Underground vinyl box set has been announced for release in 2018. The Velvet Underground – 50th Anniversary will be released on Feb. 23 via Verve Records/UMe and includes the studio albums The Velvet Underground & Nico, White Light/White Heat, The Velvet Underground and Loaded, as well as the "lost" album 1969, with two bonus tracks, as well as Nico's 1967 solo album Chelsea Girl, which features the band's Lou Reed, John Cale and Sterling Morrison. (The oft-maligned Squeeze is not featured in the box set.) The box set also features a 48-page booklet with a foreword written by Velvet Underground drummer Maureen "Moe" Tucker. The box set is limited to 1,000 copies.
All of the details, as well as a pre-order, can be found here.
The Velvet Underground's "Heroin" is featured on our list, Counter Culture: The Top 100 Songs of the '60s.