No Age : Snares Like a Haircut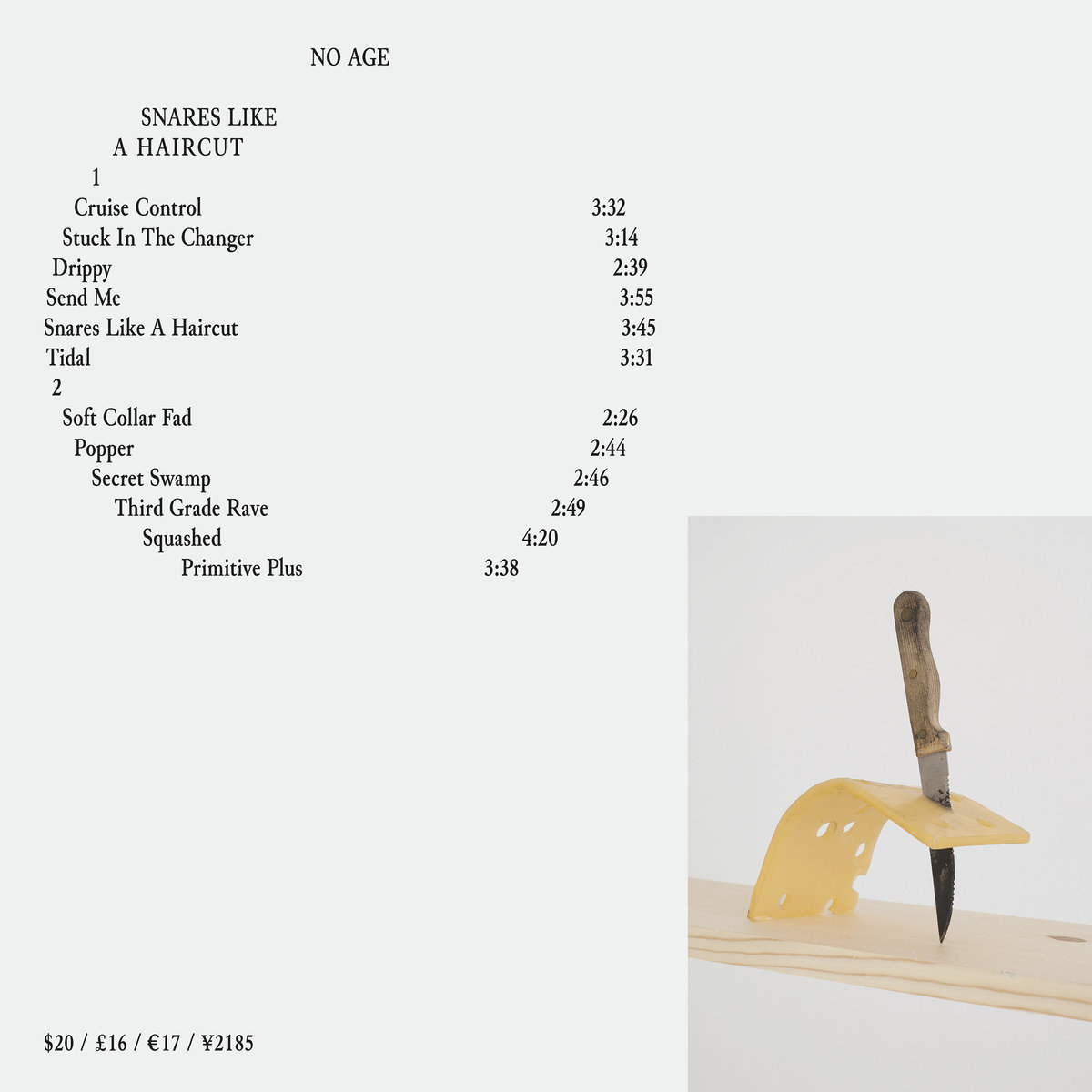 There is a dreamy swirl to the fifth album by Los Angeles duo No Age. At its core, Snakes Like a Haircut is a punk album. With vocals that are marginally more upbeat than Joey Ramone, there is still a charismatic charm to the band's detached exclamations. One can easily hear influence being drawn from bands like Sonic Youth in the noisy ambiance scraped out of Randy Randall's guitars. And while it'd not be quite right to call No Age a post-punk band due to the fact there isn't much in the way of tension or darkness, what these guys do is far more aesthetically interesting than more straightforward garage punk. They continue to drape their songs with provocative layers of atmosphere even when the tempo becomes rowdier.
The infectious "Send Me" highlights the band's blend of ambiance mixed against jangling guitars, which serves as the album's key selling point. The duo takes simple sounds and crafts them together into a swirling collage. They kick into a more upbeat drive for "Tidal." The vocals are really well-produced, though the guitar sits oddly in the mix at times. There is odd noise flickering off of "Soft Collar Fad," which seems more to be for the sake of noise rather than something that really benefits the song. The spirit of the '90s haunts the band in the rowdy jangle of "Secret Swamp," which is not unlike something Sebadoh might have done. Even despite the slacker glaze, they offer up some adventurous transitions that making the chorus dynamic.
The noisy interludes "3rd Grade Rave" and the title track could have been left off the album without affecting much. In the days of letting a CD play from front to back in the background while you got stoned, these odd ditties might have made more sense. The lo-fi and minimal feel to "Squashed" feels less organic and fully formed than the album's best songs as the music meanders around the distant vocals. Meanwhile, the vocals start off in the background of "Primitive Plus" as the song builds into more of a shoegaze shimmer.
Ultimately, however, Snares Like A Haircut is a good compromise of No Age's strengths and finds them adding more depth to their arsenal of sounds. More often than not these songs develop into earworms with repeat listens. The album is familiar enough to feel like a comfy pair of shoes, but forward-thinking enough to feel like a lost document of some innovative, underground genius. Even more impressive is how the duo is five albums in and still don't feel like they've lost any of their drive or intensity. They've raised the bar for indie rock expectations in 2018.
Similar Albums: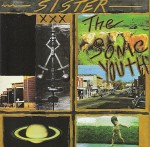 Sonic Youth – Sister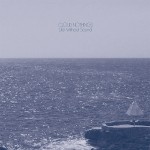 Cloud Nothings – Life Without Sound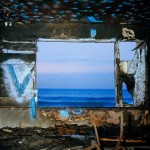 Deerhunter – Fading Frontier