Aaron Frazer : Introducing…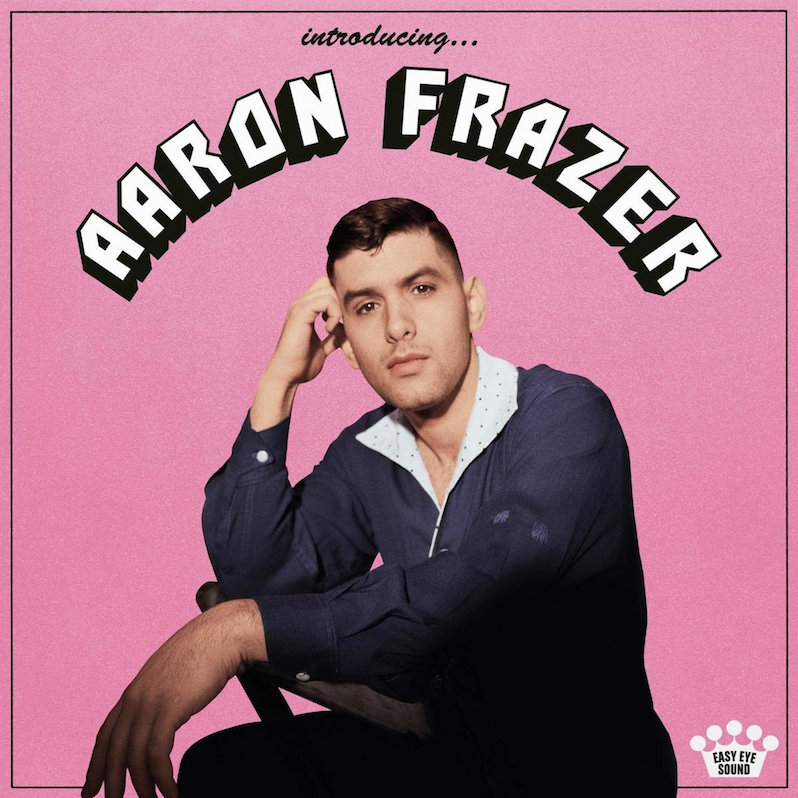 From the jump, "You Don't Wanna Be My Baby," the devastating opening ballad from Aaron Frazer's debut album Introducing…, gets you stuck, squarely on the first track. Produced by Dan Auerbach of The Black Keys and written by L Russell Brown, who penned hits for the falsetto king Frankie Valli, is built with strings, breakbeat balladry, nasty Issac Hayes-type background orchestration and Frazer, with that absolute pain/pleasure falsetto just selling it. This entire project becomes easily understood as something made by people who love the chic and mysterious power of old 45s and the power they wield.
According to a Billboard story, Auerbach contacted Frazer and offered to produce a solo project for his Easy Eye Sound Label. As fate would have it, Frazer was home, in his Brooklyn apartment, frying up plantains. Through conversations, following that night, the two struck up a rapport around out-of-print soul 45s and gospel music.
Those items matched up lovely with Frazer's soft-spoken approach, retro thrift store matinee idol looks and a vocal prowess that can dip in between eras if need be. The Brooklyn-based, Baltimore-raised songwriter first came into the international spotlight as the drummer and co-lead singer for Durand Jones & The Indications. He's certainly created a community through his work with the Indications, gospel-soul project The Flying Stars of Brooklyn, and countless side shows in Bloomington and New York. Throughout, Frazer has used music to call attention to issues of inequity and injustice, while highlighting the work of organizations like the Poor People's Campaign.
The 12 songs on Introducing… combine '70s soul, '60s doo-wop, with a blend of disco and gospel. Auerbach's keen subtlety for show-don't-tell as it pertains to the music time period is a rarity here. Most retro-soul projects fight just to keep up, Auerbach wants to outdo it. And that's a beautiful contrast to the talent behind the mic. From the get-up-with-it chutzpah of "Over You," with a nicely placed "Amen" drum break winking atcha," to the odd duck of a smacker, "Love Is" where we get Frazer delivering what could be a lost Nancy Sinatra track from the fruitful Lee Hazelwood era, thrown in here for continuity. Frazer and Auerbach prove to be a stellar team with a future.
---
Label: Dead Oceans
Year: 2021
---
Similar Albums:
John-Paul Shiver
John-Paul Shiver has been contributing to Treble since 2018. His work as an experienced music journalist and pop culture commentator has appeared in The Wire, 48 Hills, Resident Advisor, SF Weekly, Bandcamp Daily, PulpLab, AFROPUNK and Drowned In Sound.