Aesop Rock and Blockhead announce new album, Garbology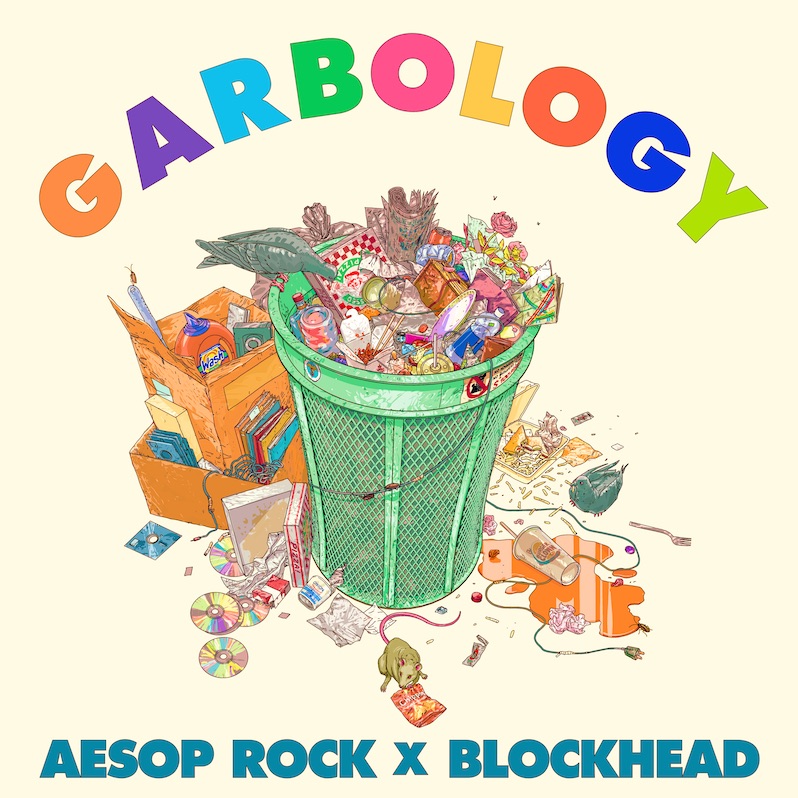 Aesop Rock has announced a new collaborative album with Blockhead, titled Garbology, out November 12 via Rhymesayers. The duo have worked together in the past on songs such as "None Shall Pass" and "Daylight," but this marks their first full-length record together, which came together in 2020 during the height of the pandemic. The first single is titled "Jazz Hands," which you can hear below.
"The world got really weird during those months," Aesop Rock says in a press release. "I knew at some point I had to get back to making something. Make a beat. Draw a picture. Write. Just go. But the idea of making a beat felt like math homework, and drawing is just so hard. Writing is hard too, but at some point I had to pick one."
Garbology follows last year's Spirit World Field Guide.
Aesop Rock and Blockhead Garbology tracklist:
1. The Only Picture
2. Jazz Hands
3. Wolf Piss
4. Legerdemain
5. Difficult
6. All The Smartest People
7. Oh Fudge
8. More Cycles
9. Flamingo Pink
10. All Day Breakfast (feat. Homeboy Sandman)
11. Fizz
12. That is Not a Wizard
13. The Sea
14. Abandoned Malls