Against Me! : Transgender Dysphoria Blues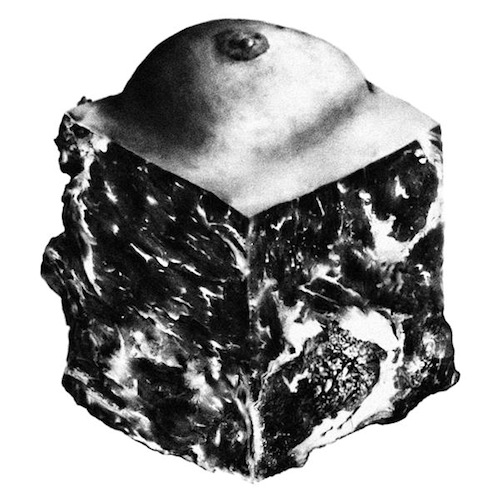 On their three full-length albums following 2005's Searching for a Former Clarity, Florida punk rockers Against Me! felt a little flat, as if distracted or disconnected from the passion that made their early work so riveting. In 2012, we first heard news that made sense of that disconnection. The band's singer, guitarist, and now producer Laura Jane Grace revealed that she had been struggling with gender dysphoria for most of her life, and all of her band's career. And, while her decision to transition required a short hiatus from writing and touring, Grace was committed to releasing an Against Me! album focused around this important life decision. So, a relatively short one and a half years later, here we have it.
While Grace wrote Transgender Dysphoria Blues as a concept album about a transgender prostitute, its personal themes and straightforward anthems make it the most intimate Against Me! record in a long while. These ten tracks explore the emotional and societal hardships of Grace's coming-out process with the same bravery, intensity and rashness that she originally displayed when declaring her dedication to an anarchistic lifestyle. The vocals here are raw and from the heart and—save one ballad ("Two Coffins")—they're all straight-up punk rock bangers, blazing forward with high energy and palpable anger.
The self-titled opener, "True Trans Soul Rebel" and "Paralytic States" are all potential anthems for those familiar with gender dysphoria, boasting bold tokens of honesty like "you know it's obvious/ but we can't choose how we're made," and "they just see a faggot/ they hold their breath not to get your sick." Other tracks offer more universal portraits of the same emotional struggles, with "Drinking With The Jocks"' semi-ashamed take on the narrator's decision to stay closeted and "Unconditional Love" making the powerful declaration that no amount of love can fix someone who isn't willing to love herself.
Perhaps the saddest quality of Transgender Dysphoria Blues is that it lacks the solidarity of early efforts like Redefining Axl Rose; long gone are the full-band chants and the visceral sense that the album is being sung to a room full of like-minded anarchists. Unfortunately, Grace lost the majority of her band following her decision to come out and mainstream (read 'non-queer') punk movements are known for their double-standard when it comes to issues of gender and sexuality, leaving the future of the band's fanbase up in the air. However, in one of her strongest moments on the album, closer "Black Me Out," Grace takes that pain and turns it into strength, declaring "I don't ever wanna talk that way again/ I don't wanna know people like that anymore/ as if there were an obligation/ as if I owe you something." Anyone who has made a major change in their life knows that often means leaving some people behind, and this song shows the narrator finding the confidence to say she's moving on.
The anthems found here may express the pain and joy of coming out as transgender, but they are universal enough to connect with any person who has made the decision to out themselves as any identity which the rest of the world considers 'fringe' or 'non-normative.' The album boasts moments of depression, defiance, weakness, and strength alike, and Grace showcases a level of honesty and self-awareness that many could benefit from. Transgender Dysphoria Blues is likely to serve as an eye-opener for existing Against Me! fans, highlighting Grace's potential as a spokesperson for a community still hardly acknowledged by mainstream punk scenes.
Similar Albums:


Against Me! – Searching For A Former Clarity


Jawbreaker – Unfun


The Bronx – The Bronx (IV)