Laura Jane Grace announces new band The Devouring Mothers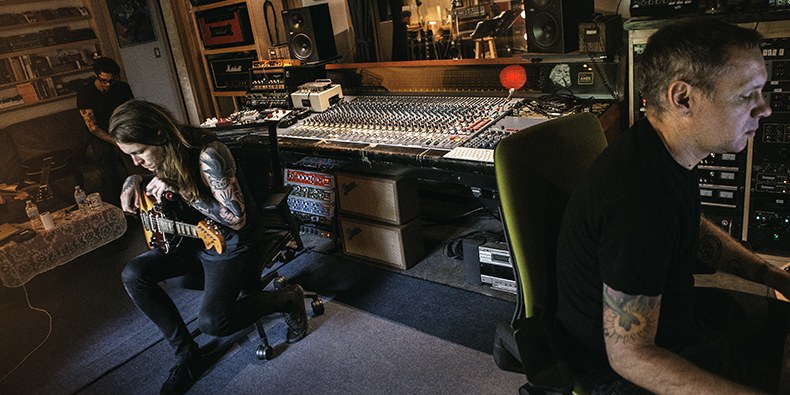 Laura Jane Grace of Against Me! has announced a new project called Laura Jane Grace and the Devouring Mothers. The band will release their debut album this fall via Bloodshot Records, and Grace and her bandmates Atom Willard (also of Against Me!) and Marc Jacob Hudson will tour this fall. Take a look at those dates below.
"I've been a longtime fan of Bloodshot and the artists they work with," Grace says in a press release. "Having spent the past year working on a record without knowing where its home was going to be, when I discovered that the Bloodshot offices were only a couple of blocks away from my apartment I went in and asked if they'd consider giving the songs a home. They were cool enough to hear me out and oblige. I couldn't be more happy about the work we're going to do together and sharing it with the world."
Laura Jane Grace and the Devouring Mothers tour dates:
11/2 Rock Island, IL – Rock Island Brewing Company
11/3 Indianapolis, IN – The Hi-Fi
11/4 Lansing, MI – Mac's Bar
11/5 Detroit, MI – The Shelter
11/8 Chicago, IL – The Hideout
11/18 Chicago, IL – Cobra Lounge
11/29 Chicago, IL – Lincoln Hall
Against Me!'s Transgender Dysphoria Blues is on our list of 10 Essential Albums Under 30 Minutes.