10 Essential Albums Under 30 Minutes

We're all busy people. As much as we like to relax with a double album at home, flipping each side of vinyl, that takes a certain level of commitment that workdays just don't accommodate. Sometimes it's better to stick to those artists whose specialty is a quick-hit of short, perfect songs. The perfect album isn't necessarily the longest one, and history has proven time and again that it's the artists that understand economy and how to work within a less-is-more approach that sometimes deliver the best results. This week, we assemble our own list of albums that make their mark in under a half-hour. The nomination list was a pretty long one, and some of them just barely disqualified (there's quite a few at just over 30 minutes, for instance). But rules are rules: 30 minutes or less, or the rocking is free. Here are our picks for the best albums under 30 minutes.
---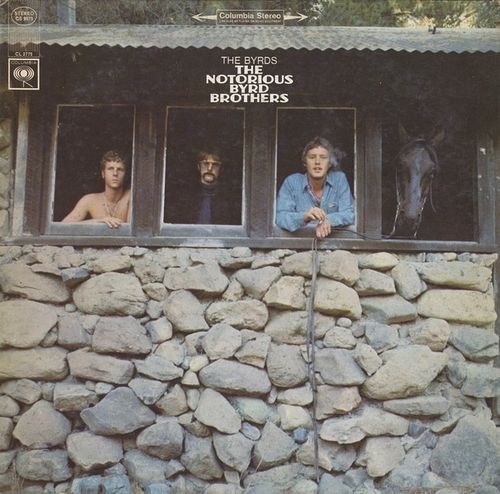 The Byrds – Notorious Byrd Brothers
(1968; Columbia)
Duration: 28:28
The fifth album from the grandfathers of American jangle doesn't have the notoriety or hits of Mr. Tambourine Man or Turn! Turn! Turn! Still, it may be the light heavyweight champion of their catalog, pound for pound the strongest punch of the bunch. That's an especially impressive claim if you know the band's chaos of the day. Notorious, indeed: Founding guitarist David Crosby was fired over their recording of Carole King's "Goin' Back" (ironically, this album's only single), and Michael Clarke and Gene Clark eventually ping-ponged their way out the door too. Roger McGuinn and Chris Hillman managed to expertly fill in the gaps with session musicians and production wizardry, outfitting their folk rock with trappings of the baroque and psychedelia—found and generated noises, poppy saxophone, the occasional sludgy riff, even early adoption of the Moog synthesizer. The results feel particularly transfused into the body of R.E.M.'s Document, and suggest multiple points in the soundtracks of Wes Anderson's filmography. – Adam Blyweiss
---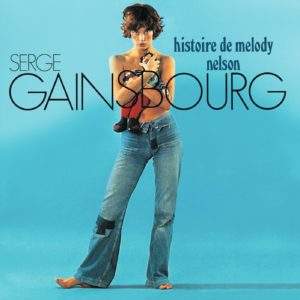 Serge Gainsbourg – Histoire de Melody Nelson
(1971; Philips)
Duration: 28:04
There are a lot of reasons to celebrate vinyl, but one of the best is how the format (once upon a time, anyway) required artists to self-edit more judiciously. If it doesn't fit on two sides, trim the fat. Serge Gainsbourg actually could have fit another five minutes per side on his 1971 masterpiece Histoire de Melody Nelson, but he didn't need to. In 28 minutes, he tells a Lolita-like story of an illicit romance between a man and an underage girl that ends with her flying away on a jet and, we're led to believe, living among its wreckage. It's a deeply unsettling and disturbing piece of work, made all the more disquieting by how funky, fun and melodic it is, not to mention stunningly orchestrated by Jean-Claude Vannier. Everything about this album's narrative is wrong, but it sounds utterly immaculate, and with time to spare. – Jeff Terich
---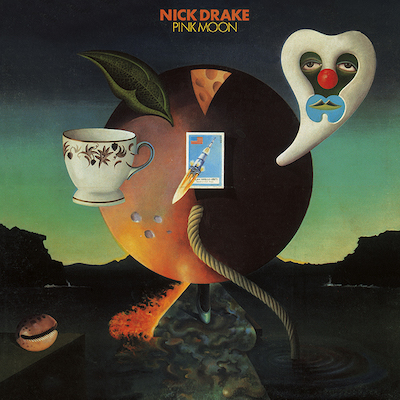 Nick Drake – Pink Moon
(1972; Island)
Duration: 28:23
Nick Drake was planning to shear back his songs' surplus of detail before recording his third and final album—if you could call strings and light electric guitar excessive, that is. Pink Moon was recorded in two successive nights with just Drake and producer John Wood in the room, and nothing but Drake's acoustic guitar and a couple isolated piano runs behind his unmistakable voice. Pink Moon echoed Drake's gradual withdrawal from civilization. It's always been hard to ignore the crawling fragility in Drake's performances, but on Pink Moon he's almost aggressively alone. The slight motion of "Know" is undercut by its solitude: The beat moves him, but it's a tough haul. The title cut, "Road" and "Parasite" are all melodically beautiful, but emotionally impossible to bear. The exhaustion of Pink Moon foretells Drake's passing almost too well, but its trim power can't be questioned. – Paul Pearson
---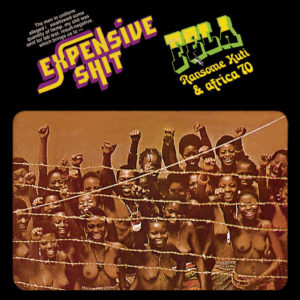 Fela Kuti & Africa 70 – Expensive Shit
(1975; Soundsworkshop)
Duration: 24:02
Fela Kuti released more than 40 albums during his lifetime, which lined up side to side on one shelf would eclipse any other artist's collection by several feet (excepting Miles Davis and Frank Zappa, naturally). Yet just about all of his recordings are kept to a pretty lean 10-12 minutes per side. Expensive Shit, one of eight(!) albums he released in 1975, is one of his most acclaimed recorded moments in part because of this. It's a powerful work of autobiographical protest music (involving trading feces with someone else in jail), and each side showcases his band Africa 70 at their strongest. The title track is an absolute Afrobeat banger, though "Water No Get Enemy" might just be the superior track, subtler and with a laid-back groove bolstered by some of the band's best horn melodies. Expensive Shit is an Afrobeat essential, all 24 minutes of it. – Jeff Terich
---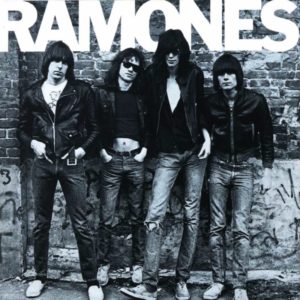 Ramones – Ramones
(1976 ; Sire)
Duration: 28:52
Arriving exactly at the point where contemporary rock was starting to show its paunch, the Ramones reached back to '50s song structures, cranked up, shot through their declarations with scant accoutrements and left their audiences wondering what the hell just happened. Their doing so eventually gave rock musicians a dividing point between excess and effectiveness. The Ramones' 1976 debut album lasts not quite twice as long as many of their early New York gigs. Refreshingly, there's not much to analyze. "Blitzkrieg Bop," "I Wanna Be Your Boyfriend" and their cover of Chris Montez's "Let's Dance" refocused early rock's adolescent thrust, "Beat on the Brat" and "Chain Saw" openly re-engaged primitive rock's brutality, and "Today Your Love, Tomorrow the World" put all of it into a constructive program for the betterment of humankind. Listeners could only say "point taken" and watch the behemoths crumble. – Paul Pearson
---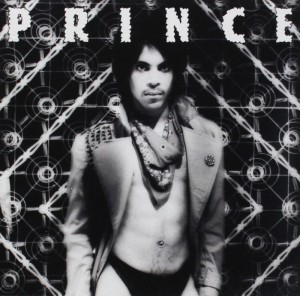 Prince – Dirty Mind
(1980; Warner Bros.)
Duration: 29:57
When Prince wanted to, he could unleash a pretty epic musical statement (Emancipation, anyone?). But the thing about Prince that made so many of his albums such perfectly crafted statements of eclectic pop had to do with their economy. Each of his albums leading up to 1999 is pretty lean, taking up two sides of vinyl at a maximum, and leaving plenty of room to grow. Dirty Mind is a perfect album, and it's just three seconds shy of a full half-hour. One synth-driven new wave funk jam lines up after another: "Uptown," "Head," "Sister," "Partyup," and somehow Prince manages to leave the tiniest of gaps, as if to suggest it was a self-imposed challenged to create the '80s funk ideal and manage not to cross the 30-minute line. Was there nothing this man couldn't do? – Jeff Terich
---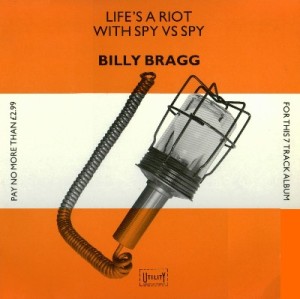 Billy Bragg – Life's a Riot with Spy vs. Spy
(1983; Utility/Polydor)
Duration: 15:17
Billy Bragg made the most of an album too short to occupy both sides of a cassette. Original copies of Life's a Riot contained a blank b-side with an inscription urging fans to use the space to bootleg Bragg's live shows. Considering the raw, stripped down quality of the debut's studio recordings, fan bootlegs weren't far from the originals. They play out like personalized alternate versions, complete with the quasi tangible experience of a live show filled with Bragg's cheesy-yet-genuine banter. Life's a Riot has left behind a sense of timelessness, hitting the nail on themes of politics and love with songs as gripping and engaging as they were at the time of their release. – Patrick Pilch
---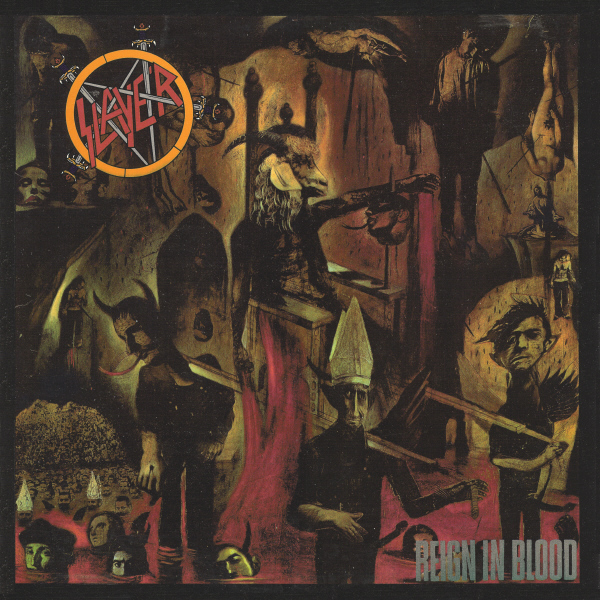 Slayer – Reign in Blood
(1986; American)
Duration: 28:00
Much like the first Ramones album, Slayer's major-label bow was chiefly a matter of what to pare down, but the result was more expansive than what they'd yet offered. The difference between Reign In Blood and their Metal Blade recordings was jarring enough to serve as a near-total reintroduction. Producer Rick Rubin rescued Dave Lombardo's drums sound; now they were just as unsparing as Kerry King's and Jeff Hanneman's guitars. Reign In Blood scaled back the padding that sometimes dragged their previous album Hell Awaits, and they actually developed more memorable detail with brevity than they did with overkill. The new direction became the benchmark for thrash metal before and since; the form couldn't have advanced without "Angel of Death," "Criminally Insane," "Epidemic" or "Raining Blood." There aren't many unquestionable, solitary high points for rock and pop subgenres, but this is one of them. – Paul Pearson
---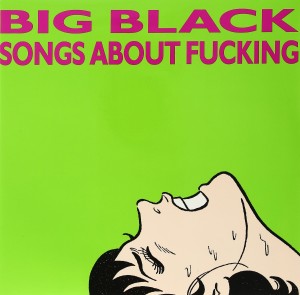 Big Black – Songs About Fucking
(1987; Touch and Go)
Duration: 29:08
Steve Albini's drum-machine-aided industrial noise-rock outfit Big Black burned quickly and brightly. Or more accurately, explosively: Albini frequently lit firecrackers onstage before their sets and made live shows into heavy-hitting acts of antagonism. Good thing the songs were excellent, then. Songs About Fucking was their last and most iconic recording, a 29-minute gauntlet of shrieking distortion and brutal percussive thumps. It's an album with essentially no midrange, each track engineered to be as painful as possible. But with tracks such as "Bad Penny" or "Colombian Necktie," that pain comes in the form of some unexpectedly catchy melodies, all of which run their course in less than three minutes apiece (save for "Kitty Empire," which at four minutes is practically "Stairway to Heaven"). The CD version of the album just barely crosses the 30-minute line by including a bonus track cover of Cheap Trick's "He's A Whore," but this is the kind of album that's best experienced in analog anyway, just as its misanthropic mastermind intended. – Jeff Terich
---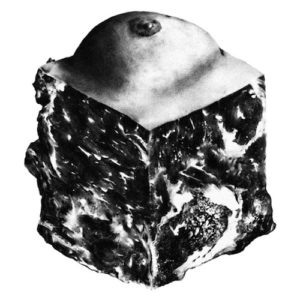 Against Me! – Transgender Dysphoria Blues
(2014; Total Treble)
Duration: 28:48
Transgender Dysphoria Blues doesn't seem 28 minutes long. I don't mean that it feels like a marathon, by any means—this is punk rock, and the songs are catchy and it's always over way too quickly. But the album itself is such a massive statement, a blend of fictional narrative with Laura Jane Grace's own autobiographical experience living with gender dysphoria that's simultaneously powerful and simply captivating storytelling. But that's sort of the genius of Grace's songwriting; she fits each larger-than-life sized statement into two- to three-minute chunks that not only stand well enough on their own but add up to a greater whole. A greater whole, I should remind you, that totals a lean, mean, unstoppable 28 minutes. – Jeff Terich
---
Support our Site—Subscribe to Our Patreon: Become one of our monthly patrons and help support an independent media resource while gaining access to exclusive content, shirts, playlists, mixtapes and more.