Treble Holiday Gift Guide 2016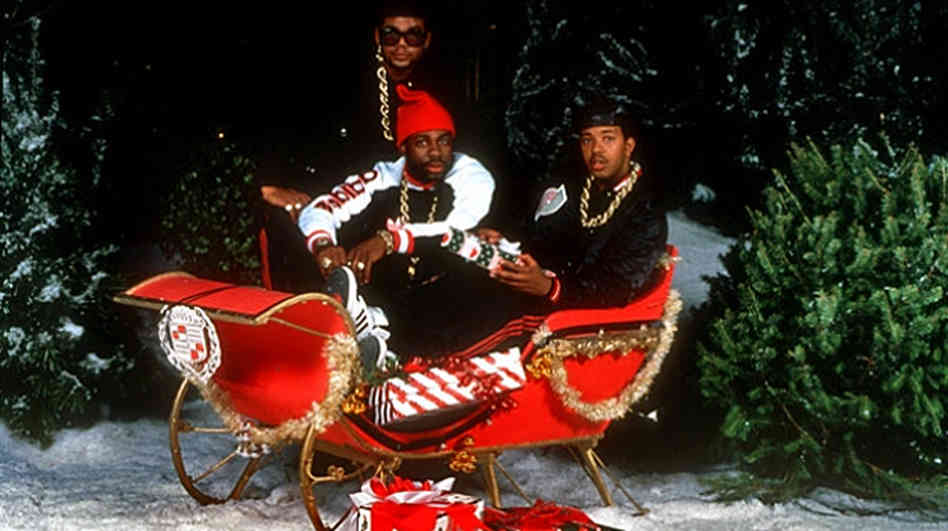 Thanksgiving is just ahead of us, which means that it's time to start thinking about what to buy your friends and family this holiday season. Given the course of events in this year's U.S. election, there's no reason why your holiday spending this year shouldn't include donations to Planned Parenthood, the ACLU and Southern Poverty Law Center. (And we encourage you to give to worthy causes this year.) But the holiday doesn't have to be all about activism. (Just part of it, of course.) Like in past years, we put together a list of fun items that any music lover would love to find in their stocking this year. Have fun browsing through our Holiday Gift Guide 2016!
Marvel: The Hip-Hop Covers Vol. 1
Last year, Marvel Comics launched a project in which special issues of their titles were released with variant covers that paid tribute to notable hip-hop albums by the likes of Wu-Tang Clan, A Tribe Called Quest, De La Soul, Lauryn Hill, Eric B and Rakim, Run the Jewels, Nas, Ice Cube, Raekwon and many others. If those passed you by, the iconic comic publisher has released a hardcover book that compiles the complete first run of hip-hop covers. It's a perfect addition to anyone's coffee table. ($34.99; Amazon)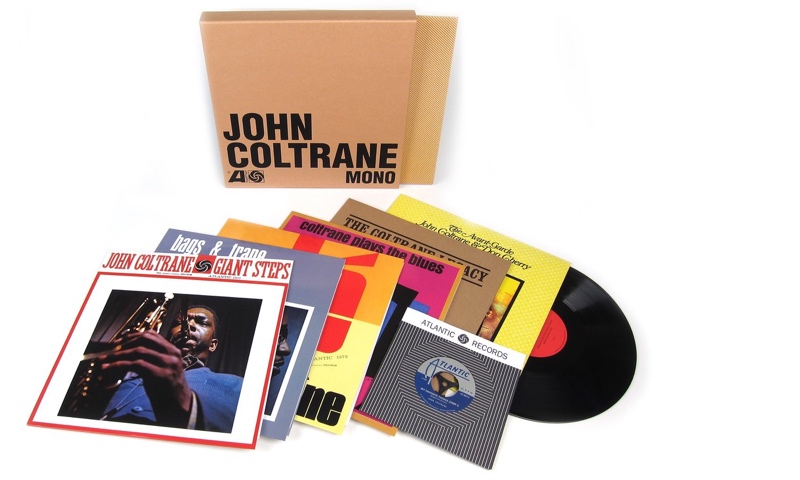 John Coltrane – The Atlantic Years in Mono
There's no better way to start a record collection than with some great jazz recordings. Even if you disagree with us on just about any other point, at least know this much to be true. And perhaps no jazz artist's music is as essential for a first listener—save for Miles Davis—than John Coltrane. This year, his Atlantic-era recordings were reissued on vinyl in mono, collected in a cloth-bound box with book of liner notes and photos, an LP of outtakes, a reissue of the "My Favorite Things" 7-inch single, and of course the classic albums, which include Giant Steps, Olé Coltrane, and Bags and Trane with Milt Jackson. ($149.98; Rhino)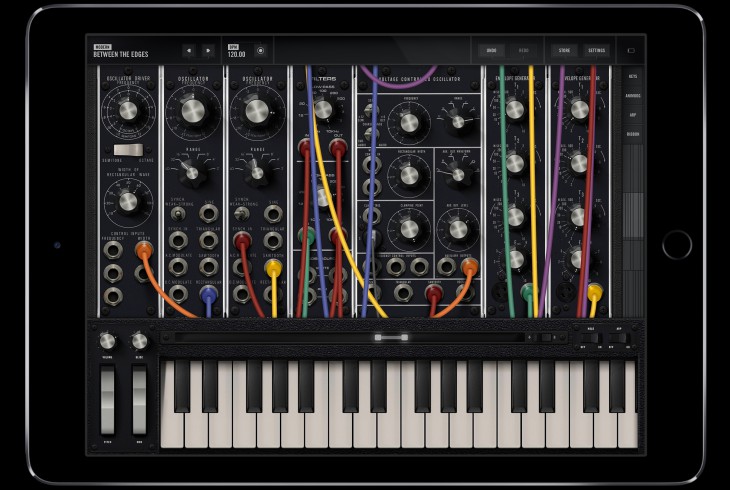 Moog Model 15 App
Admittedly, it's hard to gift an app to someone, but if you can somehow get ahold of their iPhone or iPad while they're not looking, install the Moog Model 15 app for the budding synth wizard in the family. A newly developed app exclusively for iOS that includes a modular synthesizer and synthesis educational tool, the Model 15 app preserves the functionality and effects of a proper Moog synthesizer. It's like they crammed one of those classic, warm, wonderful sounding synths into your mobile device, and it'll make recording synth-pop demos that much easier. ($29.99; Moog)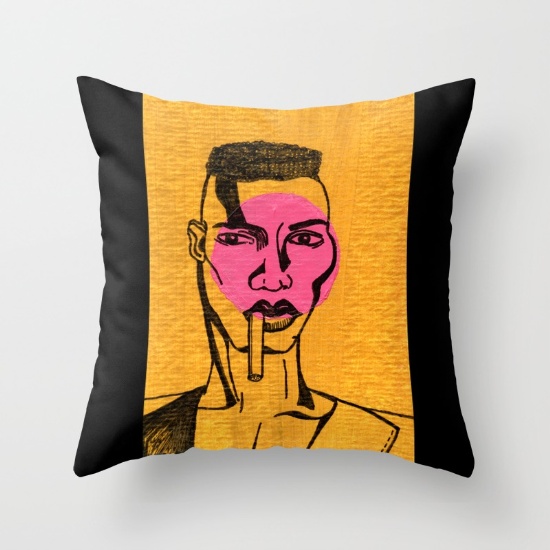 Grace Jones throw pillow cover
Designers have increasingly been getting into the home furnishings game by adding art inspired by musicians to home decor (last year's big item was a Loveless duvet cover). However, you can also deck out your house with throw-pillow covers adorned in an illustration of one of the coolest women on the planet, Grace Jones. Designed by artist Kasey Rae, this is just one of a handful of items featuring a likeness of the model, pop artistic and icon/iconoclast. (There are also cool pillow covers by other artists depicting Prince and David Bowie, just for reference.) ($20; Society 6)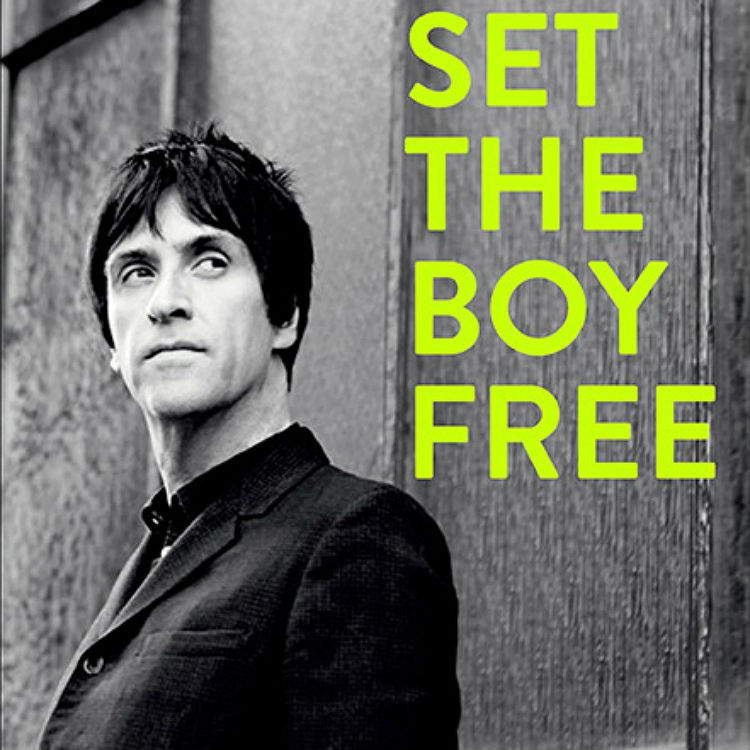 Set the Boy Free 
Johnny Marr captured headlines recently when an excerpt of his book was released, revealing that he and Morrissey had briefly discussed reuniting The Smiths in 2008. It didn't happen, of course, and it's even less likely to now (Marr isn't stoked on Morrissey praising conservative politicians) but if that story's any indication, Marr's memoir should provide a window into that mythical band's brief time together, as well as the life of one of the greatest ever to pick up a guitar. ($28.99; HarperCollins)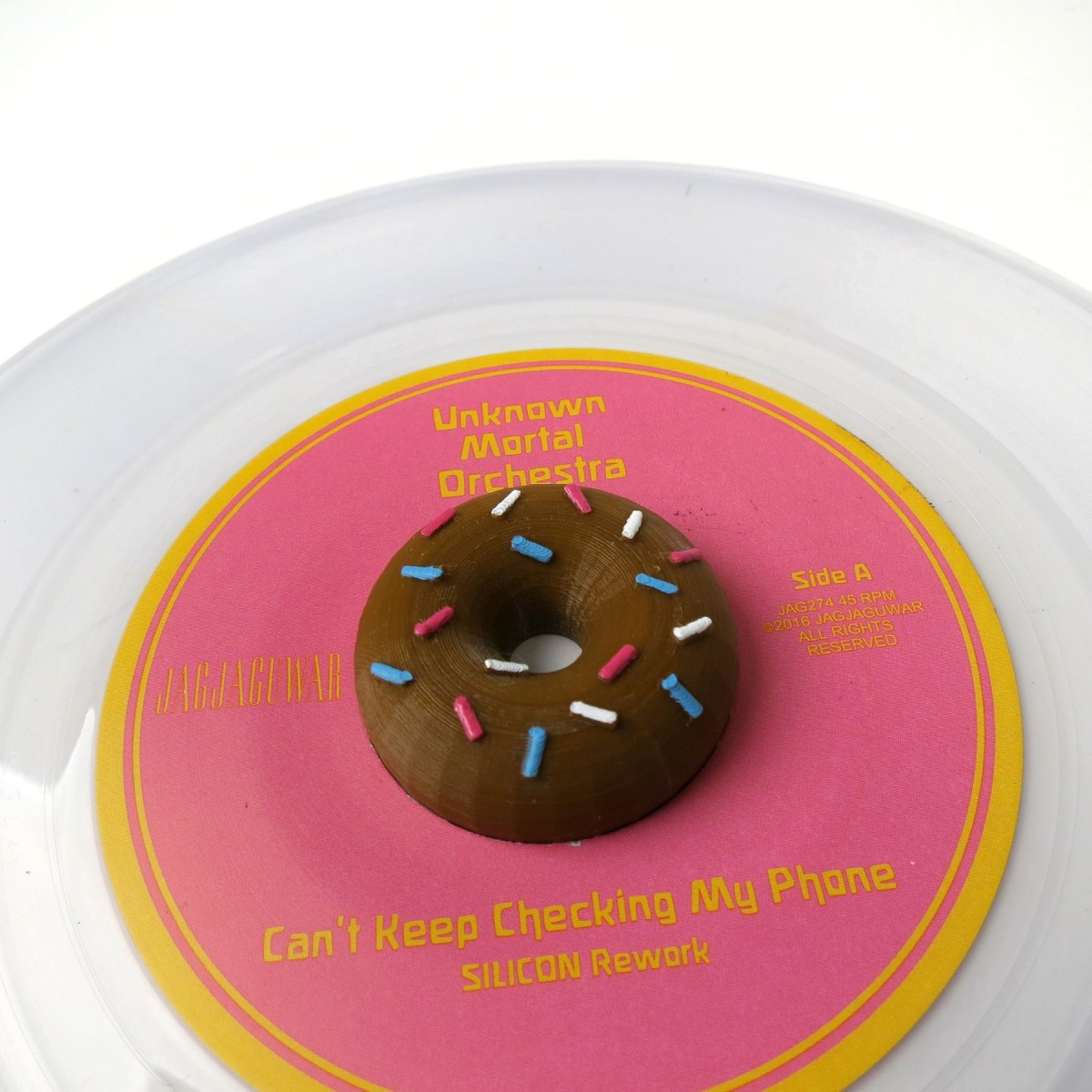 Damir Donut 45 Adapter
For the record collector who also thinks a bit like Homer Simpson, a record adapter shaped like a donut (mmm, sprinkles!) is a great stocking stuffer. Let's be honest—those yellow plastic 45 RPM record adapters tend to get lost pretty easily. But if you have one that looks like it was glazed and deep fried to perfection, you'll probably be more inclined to keep your eye on it. Warning: This item is not edible. ($15.95; Turntable Lab)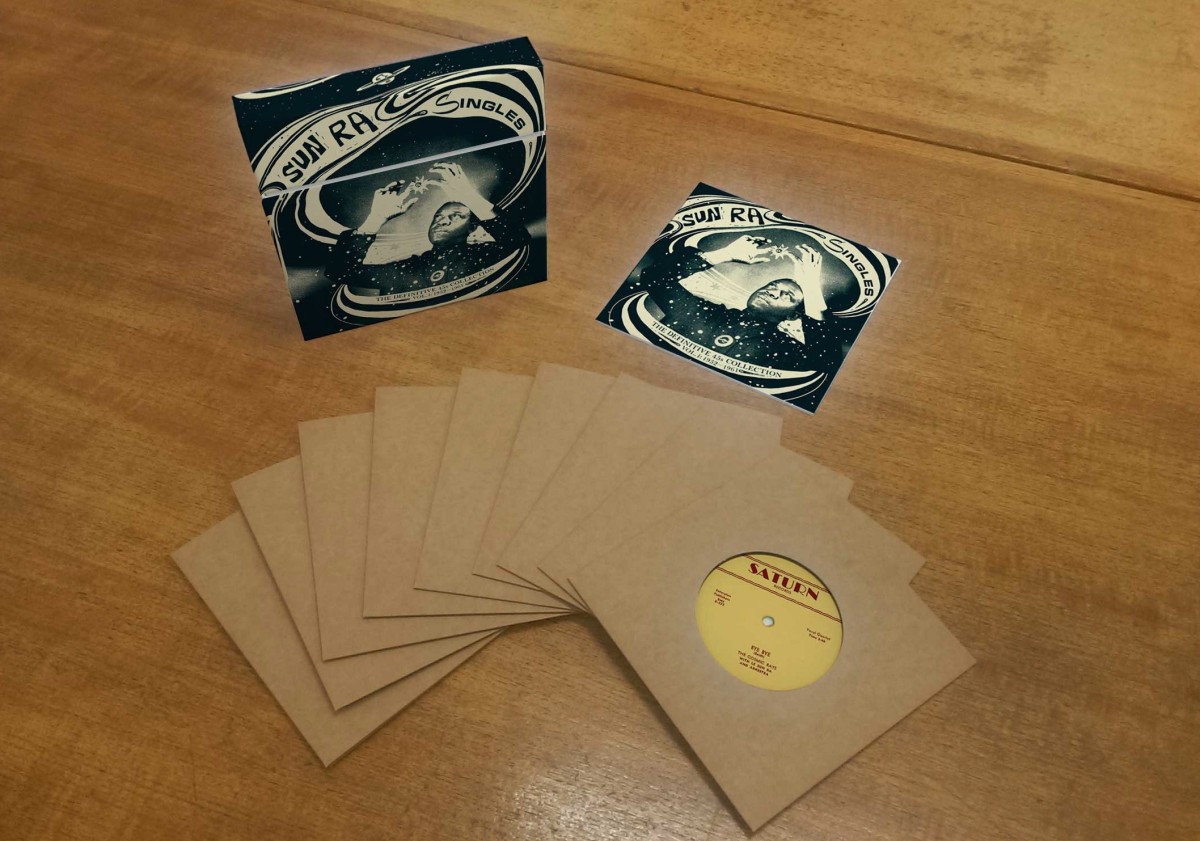 Sun Ra – Singles: The Definitive 45 RPM Collection Vol. 1
We're still waiting for the film adaptation of Herman Poole Blount's life story (it'd be an impressive journey for sure), but in the meantime, Strut Recordings has reissued a collection of 10 of the famed jazz innovator and Afrofuturist's singles (A and B-sides, naturally). It's the first in a series, which spans from the early '50s to the early '60s, and features many varieties of his backing band's name: His Myth Science Arkestra, His Astro-Intergalactic Infinity Arkestra and His Outer Space Arkestra. Space is the Place.  (£72; Strut)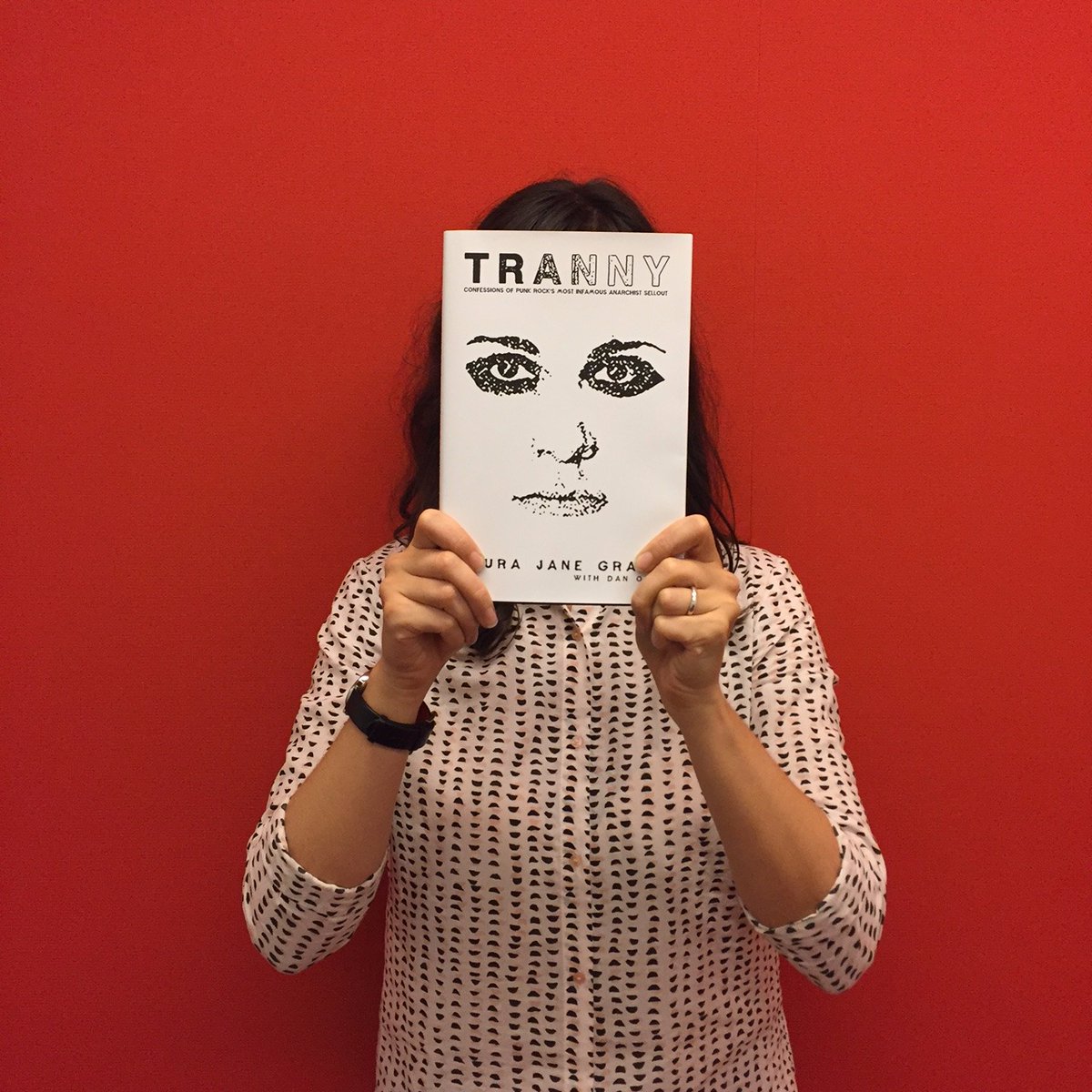 Tranny: Confessions of Punk Rock's Most Infamous Anarchist Sellout
Against Me!'s Laura Jane Grace released her memoir Tranny this year, co-written by Noisey's Dan Ozzi, and focuses on the punk musician's life, "growing up with dysphoria and playing in our generation's most influential punk band" as the description states, and includes diary entries that she's been keeping ever since she was a kid. Whether you're a fan of Against Me! or not—though if you're not, maybe try again—it's a story well worth diving into. ($18.65; Amazon)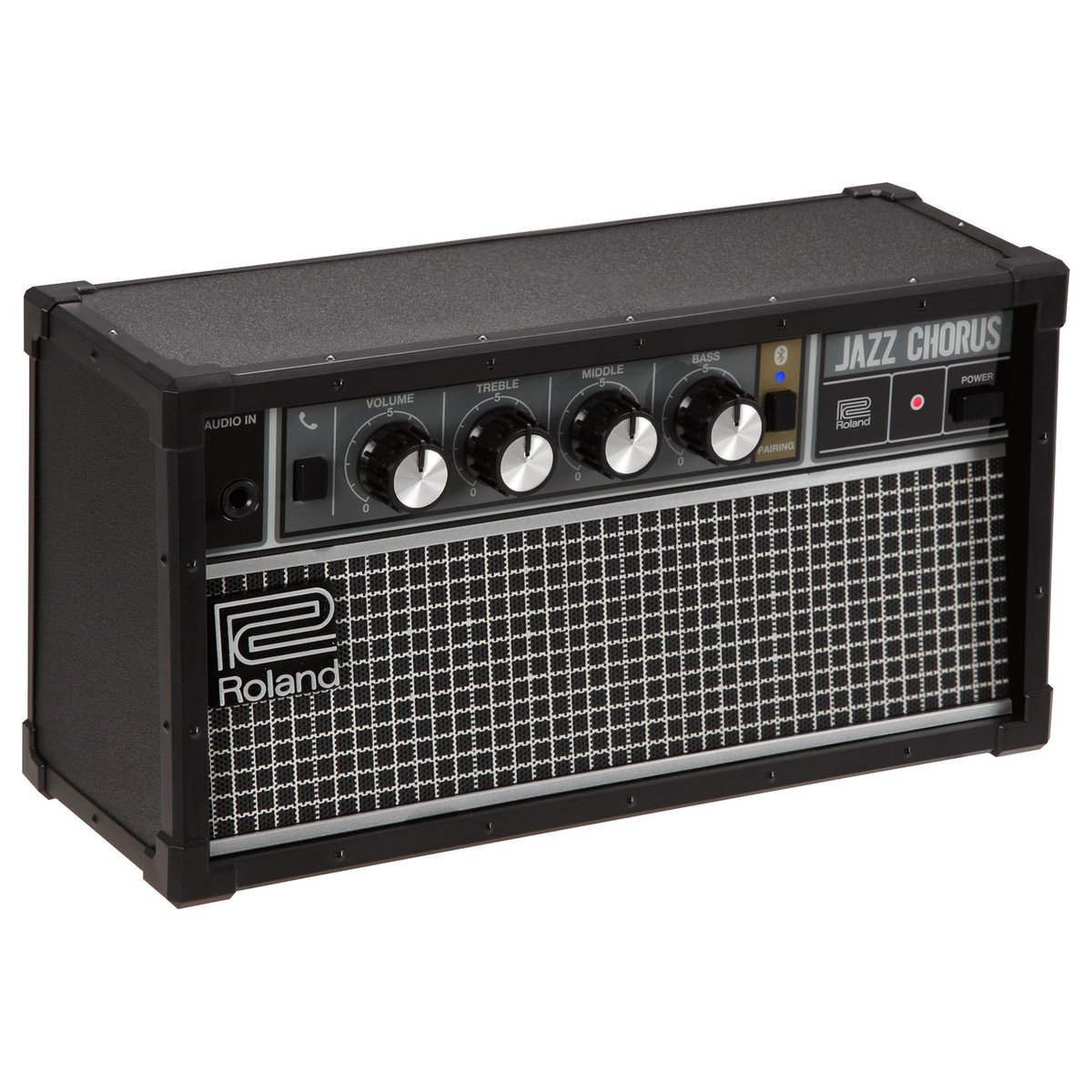 Roland Jazz Chorus Bluetooth Speaker
Mobile audio is more important than it's ever been in this era of constant connectivity and near-absolute wirelessness. If you're going to connect your hi-fi set up via Bluetooth speaker, however, it's worth paying a little extra for a name of some repute. Roland has replicated its Jazz Chorus amplifier in the form of a Bluetooth speaker and as a result it's a higher quality portable audio product than some of the more common speakers on the market. It features 3 Band EQ, hands-free talking capability with built-in mic, and an audio-in jack for mixing. ($199; Turntable Lab)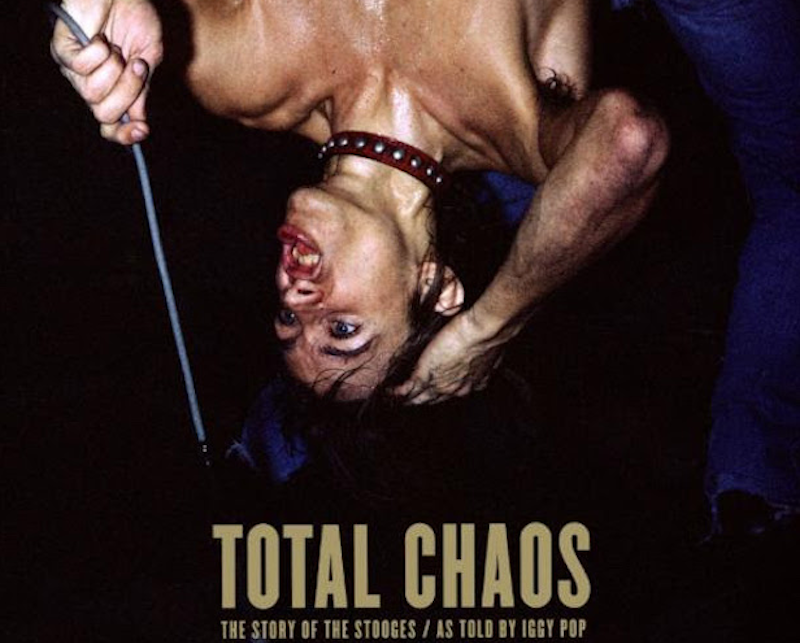 Total Chaos: The Story of the Stooges as Told by Iggy Pop
Between a new album, a Jim Jarmusch-directed film and this here memoir, it's been a year of a lot of activity for Iggy Pop. Total Chaos is a unique tome in Stooges lore, however, as it's the only book to tell the story of The Stooges in Iggy's own words. And anyone who's read any of the lore about the storied Detroit proto-punk band should already know that there's quite a bit to tell. Early limited edition orders from Third Man include a 7-inch from Iggy's old band, The Prime Movers. ($40; Third Man)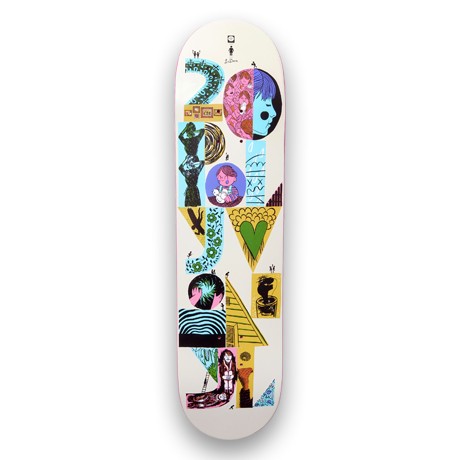 Polyvinyl skateboard deck
Someone in your family or group of friends that loves indie rock and skateboarding? Then this is an obvious choice: The Polyvinyl skateboard deck, designed by Jesse Le Doux for the label's 20th anniversary and made by GIRL, features the 20th anniversary mural illustration that incorporates cartoonish interpretations of other Polyvinyl album art (is that the American Football house?). So turn up the Japandroids or Beach Slang, and put a bow on this one. ($40; Polyvinyl)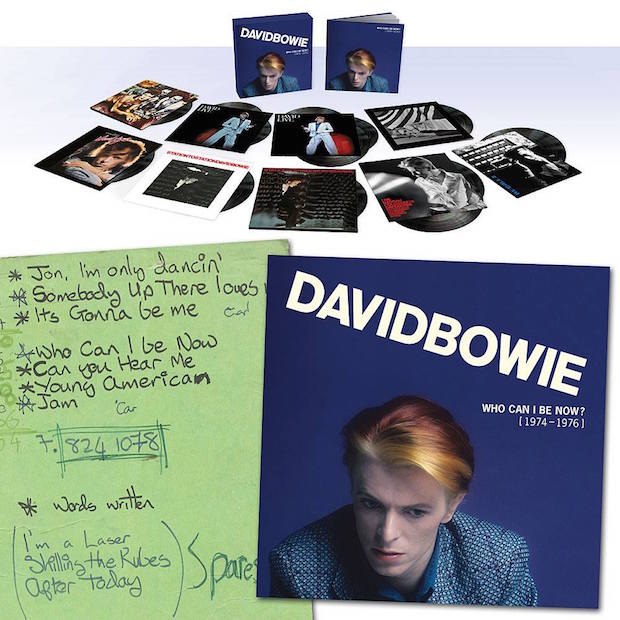 David Bowie – Who Can I Be Now? (1974-1976)
Losing David Bowie this year was a real shock, and a devastating loss for music. However, his music lives on, and remains a powerful force of inspiration. And that being said, he's apparently still unearthing unreleased music. The box set Who Can I Be Now? includes his studio albums from 1974 to 1976, including Diamond Dogs and Station to Station. It also includes the unreleased album The Gouster, which eventually became Young Americans. On top of that there are live and rare cuts, which makes it a perfect addition to the collection for any Bowie fan.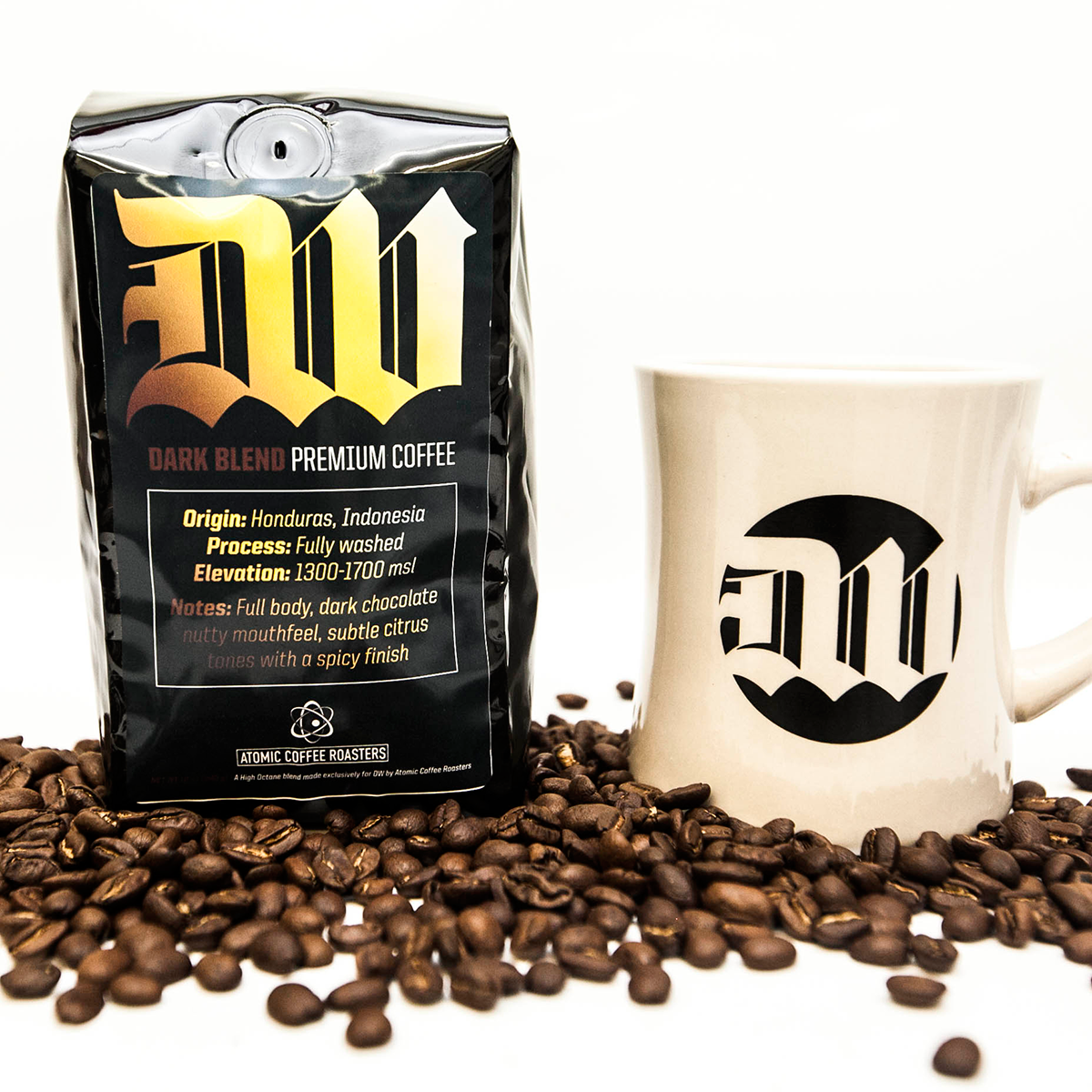 Deathwish Inc. DW Coffee
Need a good jolt in the morning? Want your coffee to hit you as hard as Converge's hardcore breakdowns do? Deathwish Inc., run by Converge's Jacob Bannon, has just the solution to your early morning doldrums: Deathwish Coffee. It comes in both dark blend and light roast, and is roasted by Atomic Coffee Roasters. Tasting notes include citrus, dark chocolate, phoenixes in flames. ($19.99; Deathwish Inc.)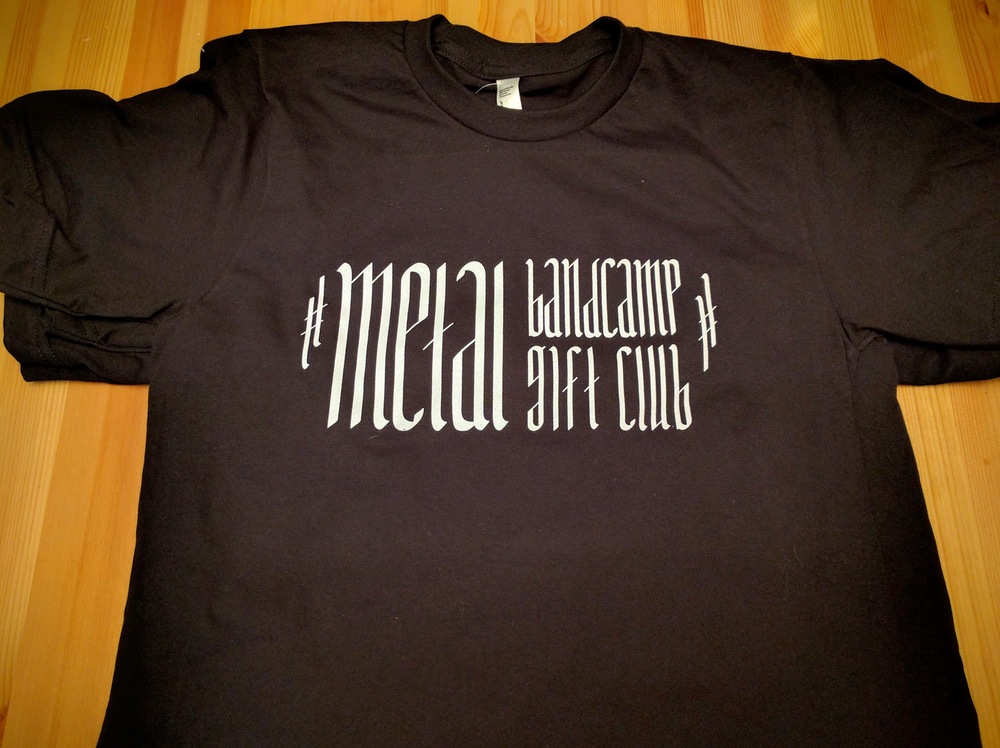 #MetalBandcampGiftClub
Launched last year by metal fans as a way to pay forward goodwill in the metal community, Metal Bandcamp Gift Club is a way to spread the love within metal circles by buying music for a stranger (or friend or acquaintance—it's all good). It was a gesture that showed, for all of metal's investment in darkness, there's a lot of really good people in the scene who are actually pretty damn nice. While you're at it, include a Metal Bandcamp Gift Club t-shirt in the package. All proceeds go to Willie Mae Rock Camp for Girls. (Album prices vary; Shirts $18, MetalBandcampGiftClub)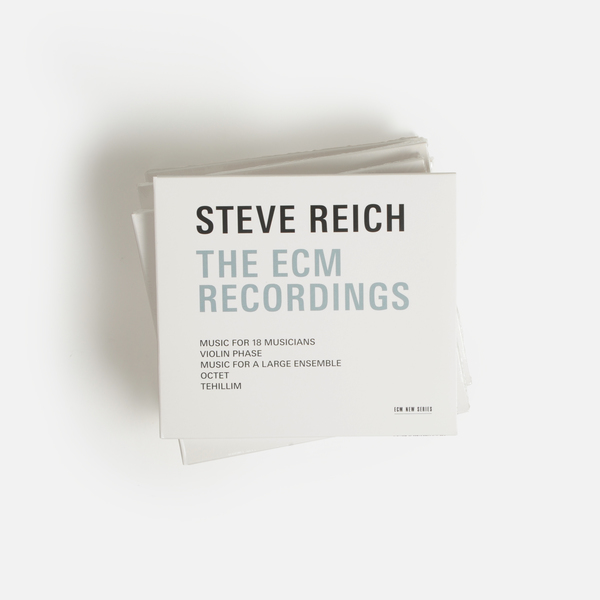 Steve Reich – The ECM Recordings
Minimalist innovator Steve Reich has three of his best-known works compiled in The ECM Recordings, a box set containing Tehillim, Octet/Violin Phase/Music For a Large Ensemble and his 1977 defining work, Music for 18 Musicians. For those already familiar with the composer's legendary work, it's a great way to reintroduce them to his genius. For those who have never heard his music before, it's a prime opportunity to blow their minds. The box set is only available in CD format, however ECM has also released all three albums separately on vinyl, so you can make your own box set and collect all three if you prefer analog format. (€28; ECM)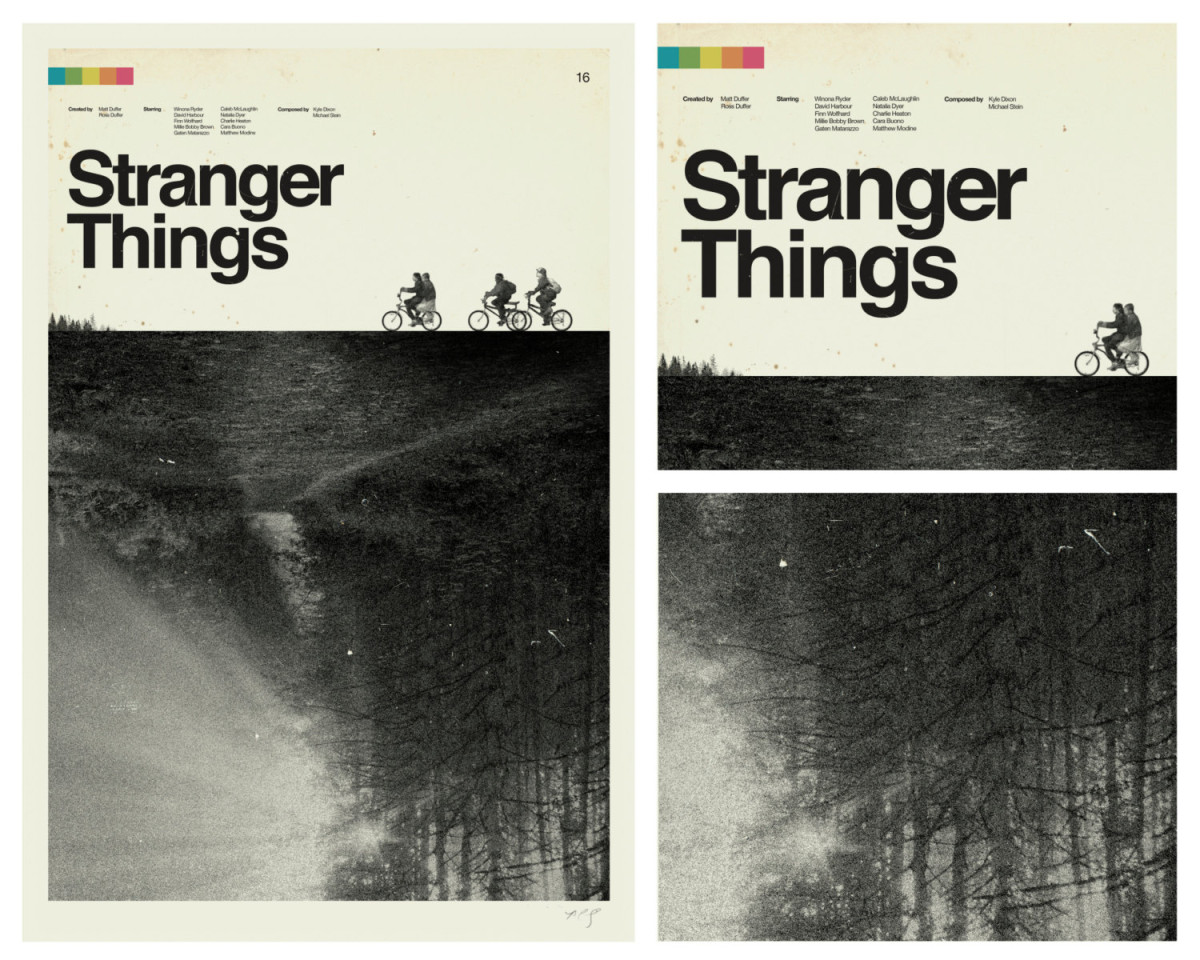 Concepción Studios Stranger Things Art Print
The Netflix sci-fi/horror/young adult TV series Stranger Things has been a boon for pop art this year (and synth nostalgia—wait until you see our year-end lists for proof that its soundtrack left an impact). There's been a lot of cool art inspired by the series, including this minimalist, mid-century poster design from Concepción Studios. It's a cool interpretation of the show, and a portion of the proceeds will be donated to the National Center for Missing and Exploited Children. ($20; Etsy)
…. and when in doubt, we recommend picking up copies of any Treble approved records from 2016 on vinyl.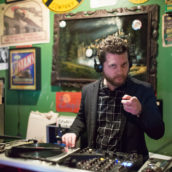 Jeff Terich
Jeff Terich is the founder and editor of Treble. He's been writing about music for 20 years and has been published at American Songwriter, Bandcamp Daily, Reverb, Spin, Stereogum, uDiscoverMusic, VinylMePlease and some others that he's forgetting right now. He's still not tired of it.