Alabama Shakes' Brittany Howard announces a solo LP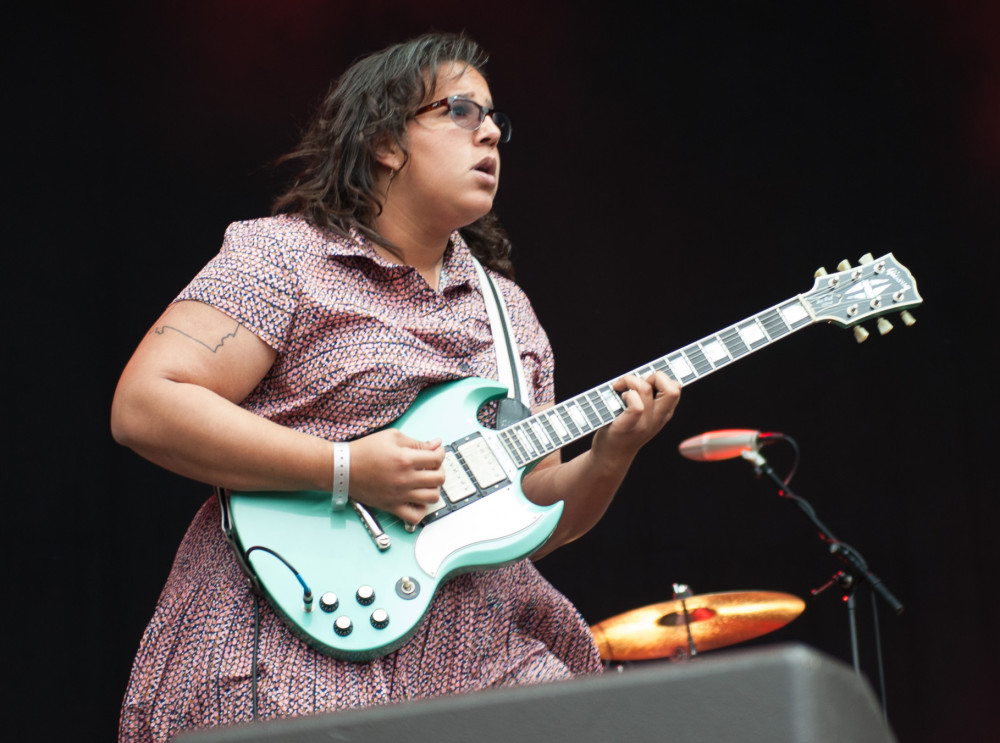 Brittany Howard, lead singer of Alabama Shakes, will release her first solo album Jaime on the ATO label on September 20. She's shared the first song from the album, "History Repeats," which you can listen to below, and she has American tour dates through the summer and fall.
Howard told Rolling Stone that writer's block had been affecting her work with Alabama Shakes following their 2015 album Sound & Color, and wanted to have more control over the music she made beyond her existing side projects Thunderbitch and Bermuda Triangle. In an announcement posted to Facebook and Twitter, Howard said the album includes new writing as well as songs that were "years old that were just sitting on my laptop, forgotten." While Jaime is named after Howard's late sister, she instead found inspiration in locations and people encountered in travels across the United States.
Jaime tracklist:
1. History Repeats
2. He Loves Me
3. Georgia
4. Stay High
5. Tomorrow
6. Short and Sweet
7. 13th Century Metal
8. Baby
9. Goat Head
10. Presence
11. Run to Me
Tour dates:
August 17-18, Asheville, NC, Orange Peel
August 19, Nashville, TN, Ryman Auditorium
August 23-24, Washington, DC, 9:30 Club
September 18, Milwaukee, WI, Riverside Theater
September 19, St. Paul, MN, Palace Theatre
September 20, Chicago, IL, Riviera Theatre
September 22, Toronto, Ontario, Rebel
September 24, New York, NY, Beacon Theatre
September 25, Boston, MA, House of Blues
September 27, Philadelphia, PA, The Fillmore
October 5, Austin, TX, ACL Festival
October 8-9, Los Angeles, CA, Theatre at Ace Hotel
October 12, Austin, TX, ACL Festival
October 13, Atlanta, GA, AfroPunk Festival