Album of the Week: Moses Sumney – græ: Part Two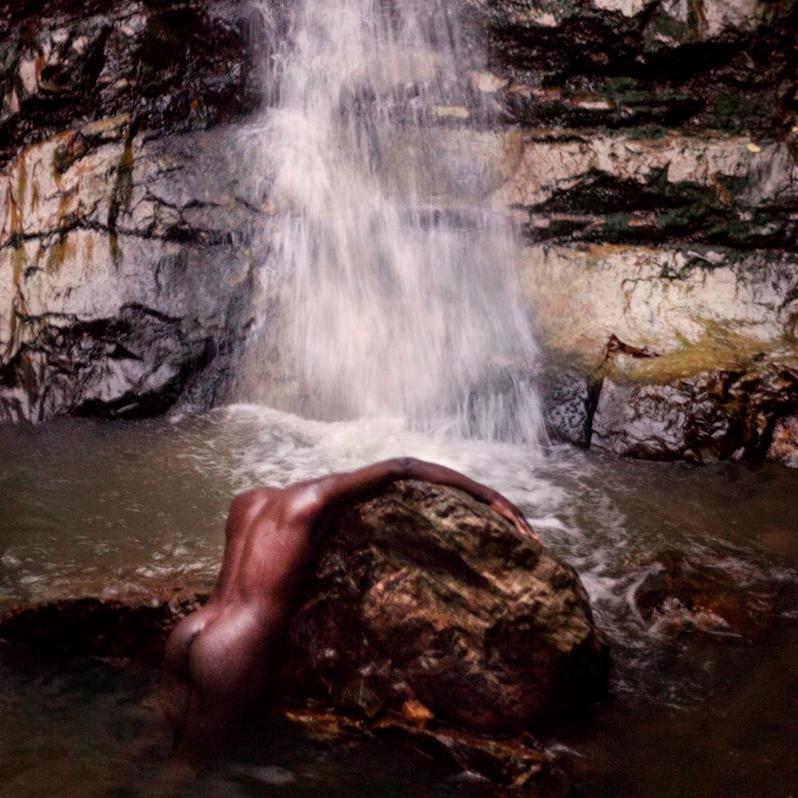 We knew on the release of Aromanticism that we were in the presence of someone special with Moses Sumney. In fairness, that initial sense of specialness actually came slightly earlier, with the release of his debut EP, but the world of music has proved so scattershot with whether those initial offerings of a group or artist may indicate how a full-length sounds that many have been (somewhat rightly) scared into silence until those more substantial slices are served. Aromanticism erased all doubt. Its post-modern and deeply progressive blend of alternative music strands, another link in the evolutionary chain that includes groups like Radiohead and TV on the Radio, is one calibrated to be immediately lovable as much as it is artistically deep, allowing a seemingly endless sideways drift through genre forms and sonic shards unified by that lowercase-p prog sense of formal polyphony. All græ had to do, then, was, simply, to not fuck it up.
It didn't. The first part of the 20-song set dropped earlier this year and we rightly gave it Album of the Week over records like the new Wrekmeister Harmonies and the debut of Sightless Pit, all powerhouse records of their own. The reason was that not only did Moses Sumney merely not fuck it up, everything exploded outward with more color, not less, more ambition, but also more capability and more confidence. The sideways drift of clouds of strings and R&B vocals of "In Bloom" felt (and still feel) like a Black artist reaching back into Radiohead, tapping into the spaces where that great group had plucked notions of post-Nina Simone arthouse R&B as an ameliorating strand of DNA in their broadly progressive music and informing it with the life experience needed to make it move even better. Sumney felt at once like a second coming of Erykah Badu (without the, um, occasional problematic statements) mixed with Thom Yorke; that a member of TV on the Radio gave him the four-track on which his debut was recorded felt present in the DNA but evolved, a contemporary pro-black and pro-queer symphonic explosion of sonic ideas. That it was all wrapped up in a loose kinda-sorta concept, threaded through with lowercase snapshots of poetry set to avant-garde sonic beds addressing Black humanity and beauty in the 21st century and in the heart, made it all pump and throb like a rainbow-throwing crystallized human heart.
Part two of the album, then, those final eight tracks, had ironically an easier bar to clear. After all, given not just the pearlescent perfection of the best tracks of the first half but the startling and spellbinding consistency of it, even if those final songs were only at the mean average of the first part, we'd have a shoe-in for album of the year lists at the minimum and years of future adoring at maximum. It should be noted that the second half is, admittedly, less explicitly action-packed, but that this feels like a deliberate structural idea rather than a failing. The first half, minus the intro and interludes, sits at eight full songs; the second half, minus its interludes and outro, sits at six. The mood of this reduced number also sits more in the somber and reflective space, drifting away from the multi-faceted polysexual arthouse beauty of the first half for a similarly multifaceted examination of regret, shame, and other midnight moods. Sumney is too smart to be exceptionally self-pitying even when thinking back on past love or the loss of his beloved dog or projecting out into the formlessness of the future, knowing well that way lays the toxicity of the dreaded "soft boy." There is a maturity to his reflections, a level of acceptance and balance of elements, that one person's loss is another person's liberation. That the record sheds some of the threading interludes to more concentrate its energies on these downtempo moody explorations feels the right fit.
This is best shown not by listening to the record in two halves as it was released but by cinching up this second part to the previous and listening to græ as the single statement it was intended as. In this context, the perceived thinness of part two pulls tight, its main body of its initial five songs pulling tight against the concluding two of the first part, terminated by an interlude interrogating the central theme of isolation ("insula, to be islanded") as an extended dive deeper into the darkness of those more painful emotional spaces. The slowing tempos and shift to grayscale versus the polychromatic color spray of the first part feels not just like it works but that it's necessary; you can practically see Sumney sinking deeper into a velvet throne, part Prince and part Rodin, settling into a thinker's pose as he sings out in post-Yorke strains the interrogating voices against the nature of his joy but rendered with the same vivacity and sonic breadth of those more joyous things.
That it ends with the seven-plus minute two-part psychedelic/progressive R&B epic "Bless Me/before you go" feels like the perfect kiss-off to the record, the conclusion to a story that maybe you couldn't map on paper but you certainly feel with your heart. Like that other great alternative music double album Mellon Collie and the Infinite Sadness, græ lives in creating an emotionalist narrative out of these kaleidoscopic sonic explorations, making miniature universes as big or bigger than the one they're embedded in. The closing strains of part two are achingly beautiful, enough to make you want to put on headphones, clamp your eyes shut and dive headlong onto teenage beds again, suddenly reverted back to that magical critical period where truly great music lives. It's closing lines: "You will never see that person again / now, go." Strung out over reverbed solo bass and an angelic bed of hums, like a healing grace at the end of pain. Does the album tell a single concrete tale of a love from its birth to its death? Maybe, maybe not. But you can feel that story, each emotional beat expanded to psychedelic infinity by a master's hand, dancing and swaying and smiling the whole way through even if by the end you are crying and you're not quite sure why.
græ: Part Two is the perfect culmination of its transcendent first half. In total, they make one of the finest and most emotive records I've heard since, well, A Moon-Shaped Pool, as high a bar as the album that finally gave us a proper version of "True Love Waits" possibly could be. And I feel so comfortable tightly correlating this album to Radiohead in general and A Moon-Shaped Pool in specific because I feel strongly that this is the beginning of Moses Sumney, that græ is a complete confirmation of the giddy anticipation of his debut EP and the vibrating potential of his debut Aromanticism. Where he goes from here is his choice, obviously, but it's impossible not to have faith it will be worthwhile.
---
Label: Jagjaguwar
Year: 2020
---
Similar Albums: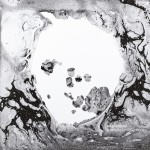 Radiohead – A Moon Shaped Pool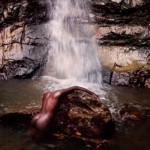 Moses Sumney – græ: Part One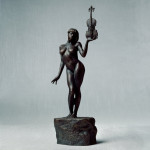 Sudan Archives – Athena
Langdon Hickman
Langdon Hickman is listening to progressive rock and death metal. He currently resides in Virginia with his partner and their two pets.