Album of the Week: Moses Sumney – græ: Part One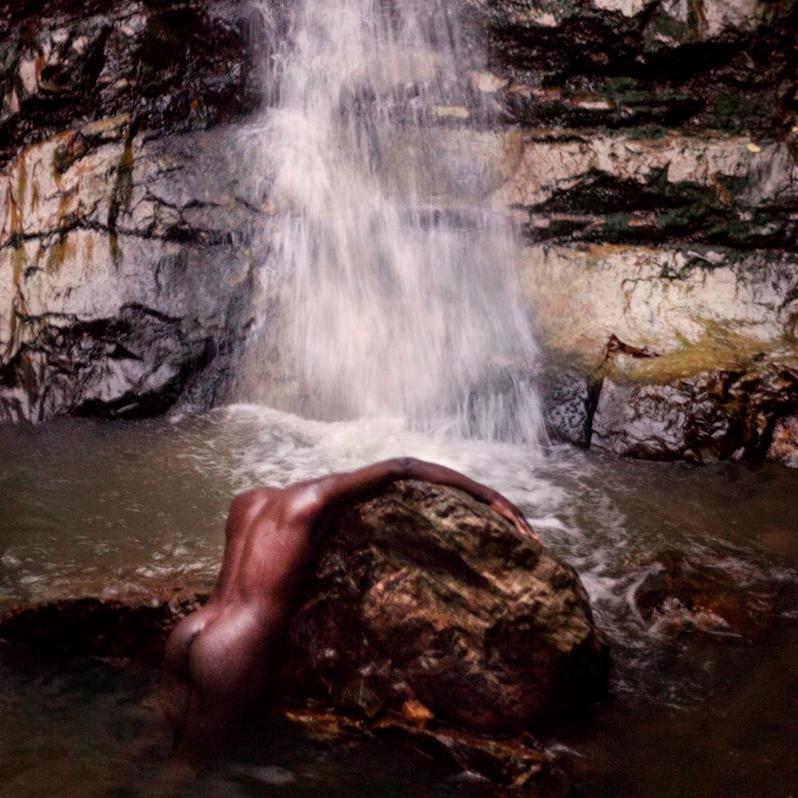 The intro track to græ makes its intentions clear: this is a record about isolation. A voice repeats "isolation comes from 'insula' which means island" three times. But the fourth and final line of the track is "here we go into the gray," and Moses Sumney means it. Nothing about græ is clear or straightforward. It's a rich record, dense with theme and heavy with atmosphere. Much of the record feels gray, not because it's boring, but because it refuses blanket statements. The interstitial spoken-word tracks throughout discuss gender and race theory, but the songs demonstrate the disconnect between these theories and real life.
Take the first single off græ, "Virile." It's a song about the trap of masculinity, with a muscular chorus spelling out Sumney's point of view: "Desperate for passing grades/The virility fades/You've got the wrong guy." And yet, as much as it's about breaking down stereotypes, it's also about men's relationships with their bodies, a topic the song is much more ambivalent about. The first verse describes an existential trip through the Blue Ridge Mountains, "I can feel the earth overtake my skin, and I realize none of this matters, 'cause I will return to dust and matter." The physical demands of manhood seem to loom over Sumney in "Virile," as he references marches and dominions, and of course, the title itself. Virility is an obsession for men: virility in strength, stamina, sex.
Of course Sumney is concerned with this. He's a six-foot-five black man, a person who has become a politicized object in the U.S. On "boxes," this is articulated most clearly: "And the most significant thing that any person can do, but especially black women and men is to think about who gave them their definitions, and rewrite those definition from themselves." Sumney discusses these themes obliquely on "Colouour." The song is built out of pillowy electric piano and Sumney's sumptuous vibrato, and it reads like a R&B slow jam on first listen. But when he sings, "Why don't you wear some color? It'd bring out your eyes, you say you'd never both 'cause you'd be telling lies," it's clear there's more happening here. The drums pull the rug out from under the song, and Sumney elaborates, "Say I wanna change you, that was never true, look up at the gray hues, they could all be shades of blue." This reads like Sumney speaking to himself, trying to convince himself into singular positivity.
The idea of self definition is both thrilling and terrifying to Sumney. Ambivalence, like grayness, shows up across the record. On "In Bloom," Sumney sings, "Sometimes I want to kiss my friends" like he's trying to make the thought almost unintelligible, fluttering into his upper range to mask the embarrassing thought. The "sometimes" feels essential here, but Sumney is also unsatisfied with this liminal space. "When I was a little boy, I'd scream at vague misty nights, yet breathe out smoke with no fire, I'd become one of what I was scared of, I fell in love with the in-between." This is the isolation spoken of in "Insula." It's not an isolation from people but an isolation from self.
A discomfort with purity of feeling is something grae has in common with its predecessor, Sumney's debut, Aromanticism. That record was a single-minded exploration of loneliness, and Sumney's voice was often the lone instrument in the song. But in almost every way, græ feels like the inverse of Aromanticism. There are many moments on græ recalling and referencing moments on the previous record, like the thumping bass drums on both "Lonely World" and "Neither/Nor." But the chilly minimalism has given way to a warm bombast suited to Sumney's grander ambitions here.
There are shades of Radiohead in the instrumentation of græ. One of the best examples of this is "Gagarin." It's a space soul song named after Soviet cosmonaut Yuri Gagarin, and its boldest move is putting Sumney's voice under a heavy filter—a risk that pays off. It sounds like Nina Simone fed through a vocoder, and once the horns and G-funk synths kick in, it's the only song that would make as much sense on Wild is the Wind as The Chronic. græ folds funk, soul, and jazz into its art rock, leaving space for progressive song structures. The density of this work encourages close listening and many revisits, with layers to peel back and details to unearth. A lyric sheet will help put things together, but the most impressive thing about græ is the way it flows together was a piece, a singular work of music moving forward for 38 minutes. It can be overwhelming, but that's by design.
It's easy to forget that the græ we have right now is just part one of two. It's a double album we're receiving in halves, but side one feels strikingly complete. It'll be fascinating to hear what side two has in store, and to think about the way it will expand and deepen these themes. But the ending we're left with for now is also the best song on græ. "Polly" is built out of a blunt guitar line rooting Sumney's etherealities in the human. "You remain in motion, bottom of the ocean/Not yet sick of sycophants, telling you the true lies," he sings. It might sound like he's playing word association, but the results are too great. One of the best lines here goes: "I want to be cotton candy in the mouth of many a lover, saccharine and slick technicolor, I'll dissolve." It's a stunning song to finish a record improbably missing a second half.
---
Label: Jagjaguwar
Year: 2020
---
Similar Albums: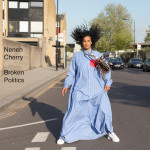 Neneh Cherry – Broken Politics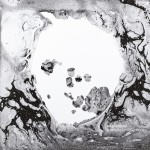 Radiohead – A Moon Shaped Pool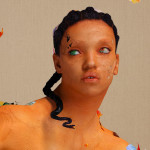 FKA twigs – MAGDALENE