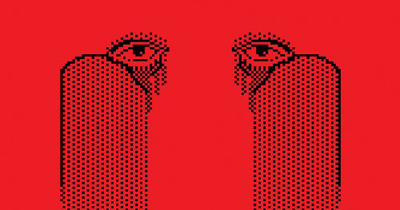 Keeping up with the best new music is hard enough as it is. We run two albums of the week, every week, for an entire year, and often find that even on that kind of schedule, a truly incredible album will slip through the cracks. With holidays, vacations, and the occasional seasonal downtime, however, it's become clear that we've got some catching up to do. So, before we get to our year-end features, we've got an entire week's worth of albums of the week: one for each day of the week, if you did the math. Sure, it may seem a bit over-congratulatory, even excessive, but we'd hate to see these five excellent releases go by without some recognition on our part. If it helps, you can think of it as a Perversity in real time.
We're adding one new AOW each day from Monday through Friday. Enjoy!
Annie – Don't Stop (Smalltown Supersound)
Whatever anxiousness and impatience Annie may have toyed with for the past 18 months, she is forgiven with this excellent offering. Following up the bubbly, seemingly effortless brilliance of Anniemal, Don't Stop finds Annie Lilia Berge Strand with an album equally catchy and danceable, but a bit more diverse and expansive, adding both a cinematic ethereality in parts and a punchy rock explosiveness in others.
Bear In Heaven – Beast Rest Forth Mouth (Hometapes)
Beast Rest Forth Mouth is a notable step forward for the band, whose Red Tomb of The Bloom was a promising debut, full of sounds both foreign and familiar. Yet on their sophomore album, the Brooklyn-via-Georgia quartet gets everything right. It's a dynamic and alien thing of beauty, throbbing with all the raw muscle of a great rock album, but enrobed in stunning layers of synth. Having been compared to greats ranging from Pink Floyd and Genesis to more contemporary names like M83 and the Flaming Lips, Bear In Heaven certainly evoke royalty, though they primarily do so by offering something challenging and unique.
Fashawn – Boy Meets World (One)
The backstory would be a moot point if not for Santiago Leyva's talent, which is eye-opening to say the least. Boy Meets World, Fashawn's debut album and collaboration with West Coast producer extraordinaire Exile, is, simply, the best hip-hop debut of the year. Sorry Kid Cudi (what happened there?) and Wale (runner-up isn't so bad), but Fashawn's first official album is nothing less than a triumph.
Matias Aguayo – Ay Ay Ay (Kompakt)
The most important instrument on Ay Ay Ay is Aguayo himself, his voice, twisted, remodulated, chopped to bits and reassembled. First single "Rollerskate" features layers of Aguayo, track upon track of his vocals woven into a hypnotic swirl atop a kick drum, bassline and handclaps. But from these minimal elements Aguayo fashions a full sound, one intricacy wrapped around the next until things wander into a tripped out forest of voices, breaking apart the false duality between minimal and "maximal," affects belying materials.
Animal Collective – Fall Be Kind EP (Domino)
By releasing Fall Be Kind, a 27-minute, 5 song EP in December, Animal Collective effectively bookends 2009, not only ringing the opening bell but performing the closing ceremony as well. The five tracks that make up the EP are similar in tone and structure to the heavily looped, pop-centric creations on Merriweather, if a bit looser and slow to build. The very first track, "Graze," takes its time to truly materialize, bits of ambient sound forming a cloud as Avey Tare chants "let me begin." A solid three minutes or so pass until the climactic shift, which is one of the group's weirdest, to say the least.