alexalone announces new album, ALEXALONE TECHNICAL RESEARCH

Montsho Jarreau Toth
On Friday, alexalone returns with a new album, ALEXALONE TECHNICAL RESEARCH, via Polyvinyl. Physical editions will be released on October 27. Today the group shares new song "All I Need." Hear it below.
Alex Peterson of alexalone said in a statement: "for the last three years, i was living with my family in georgetown. it was my first time living in the suburbs, not to mention the pandemic so the only places you could go were outside. i had been wanting to do hrt for a while and this kind of isolated environment actually ended up being ideal since i had my family who knew me really well to get through the second puberty of sorts. the song is kind of processing all of those things and asking questions about how things could be. pretty open ended but that's the future i guess. for the second half we all figured out a progression that felt in line with the emotions of the 'song part' but was moving even slower. sometimes finding what you need is a real slog."
ALEXALONE TECHNICAL RESEARCH follows 2021's ALEXALONEWORLD.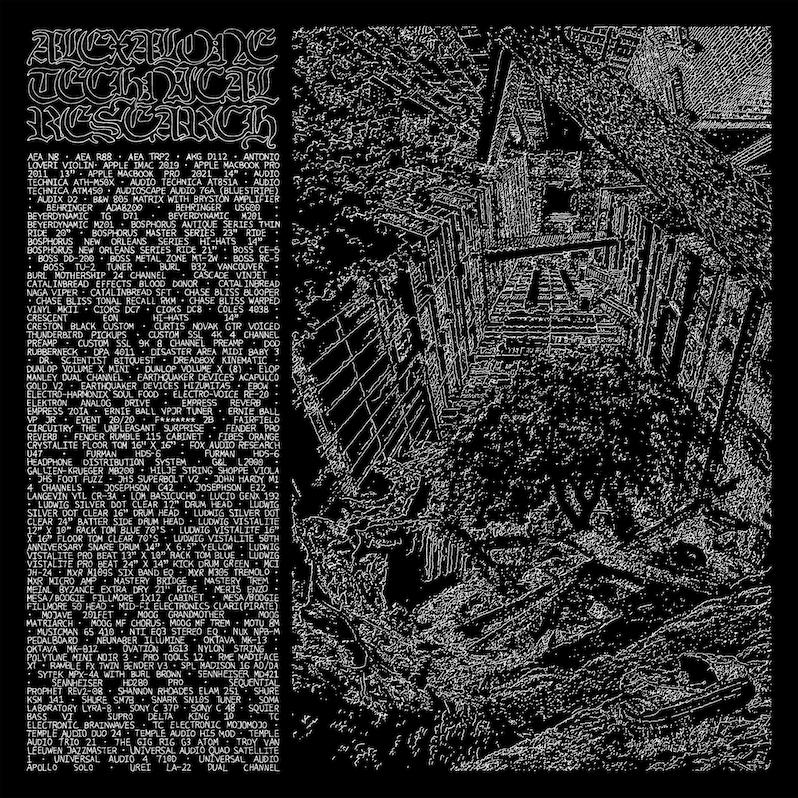 alexalone ALEXALONE TECHNICAL RESEARCH tracklist:
1. ALL I NEED
2. FULL BODY LEARNING
3. LEVITATE
4. ANGELMAKER
5. HEAD IN THE CLOUDS
alexalone tour dates:
9/28 – Austin, TX @ Mohawk $
9/29 – San Antonio, TX @ Paper Tiger $
10/13 – Austin, TX @ Swan Dive +
10/28 – Austin, TX @ Parish – Levitation % w/ Speedy Ortiz
11/1 – Phoenix, AZ @ Rebel Lounge %
11/2 – San Diego, CA @ Casbah %
11/3 – Los Angeles, CA @ Lodge Room %
11/4 – San Francisco, CA @ The Chapel %
11/6 – Seattle, WA @ Madame Lou's %
11/7 – Portland, OR @ Mississippi Studios %
11/8 – Boise, ID @ Neurolux %
11/9 – Salt Lake City, UT @ Kilby Court %
11/10 – Denver, CO @ Globe Hall %
11/11 – Fort Collins, CO @ The Lyric %
11/13 – Kansas City, MO @ Minibar
11/14 – Minneapolis, MN @ 7th St. Entry %
11/15 – Madison, WI @ High Noon Saloon %
11/16 – Milwaukee, WI @ Cactus Club
11/17 – Chicago, IL @ Empty Bottle %
11/18 – Columbus, OH @ A&R Music Bar %
11/19 – Detroit, MI @ Outer Limits
11/20 – Toronto, ON @ The Monarch Tavern
11/24 – New York City, NY @ Baby's All Right
11/25 – Philadelphia, PA @ Haus
11/27 – Raleigh, NC @ The Pour House
11/28 – Asheville, NC @ Static Age
11/30 – New Orleans, LA @ Gasa Gasa
12/1 – Austin, TX @ The Parish #
2/6 – Austin, TX @ The Ballroom ∞
2/7 – Dallas, TX @ Club Dada ∞
$ w/ Frankie Cosmos, Good Morning (duo)
+ w/ Lauren Lakis
% w/ Palehound
# w/ Deerhoof
∞ w/ Squirrel Flower