New album of previously unreleased Ali Farka Touré recordings, Voyageur, due in March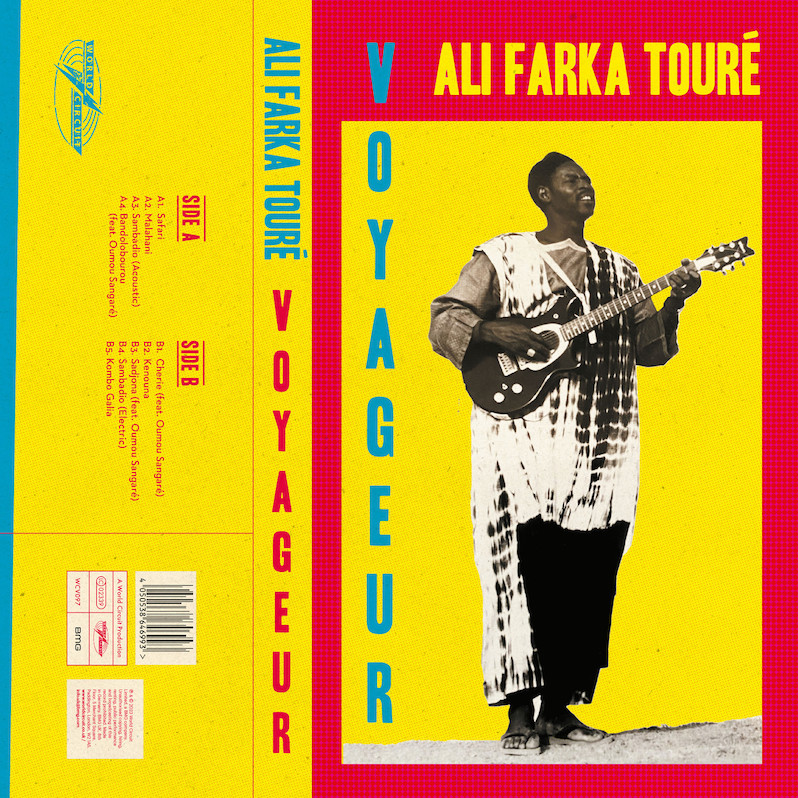 A new collection of posthumous material from legendary Malian musician Ali Farka Touré is on the way. On March 10, World Circuit will release Voyageur, a set of previously unheard music that was recorded over a 15-year period between live dates and studio album releases. The album features appearances by Malian singer Oumou Sangaré, and was produced by World Circuit's Nick Gold, along with Touré's son, Vieux Farka Touré. Hear the first single from the album, "Safari," below. Also take a look at the album's tracklist.
Ali Farka Touré's "Savane" is featured on our list of the 150 Best Songs of the 2000s.
Ali Farka Touré Voyageur tracklist:
1. Safari
2. Malahani
3. Sambadio (Acoustic)
4. Bandolobourou (feat. Oumou Sangaré)
5. Cherie (feat. Oumou Sangaré)
6 .Kenouna
6. Sadjona (feat. Oumou Sangaré)
7. Sambadio (Electric)
8. Kombo Galia