Hear two new songs from Alvvays, "Belinda Says" and "Very Online Guy"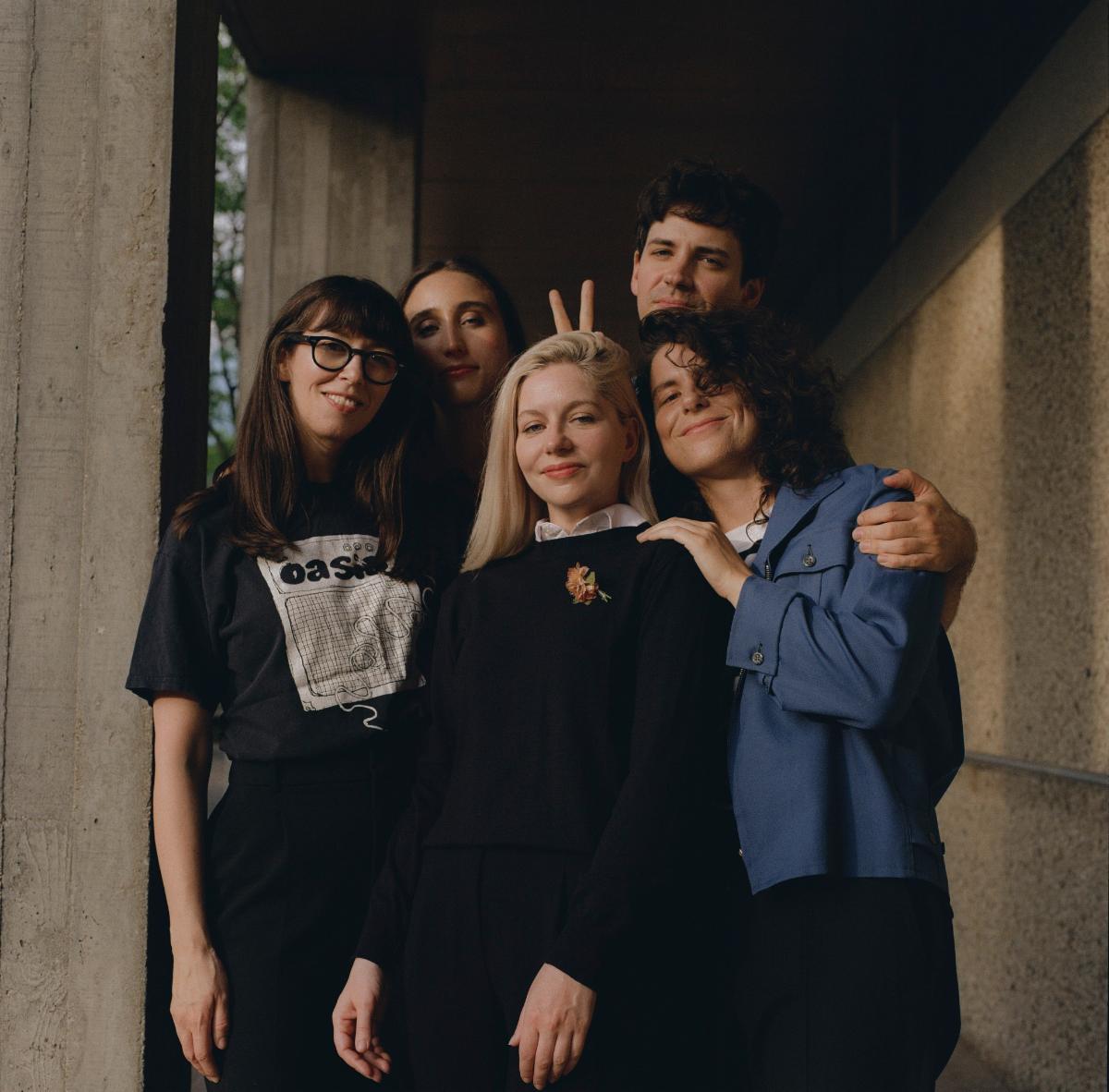 Norman Wong
Before their new album Blue Rev is out on October 7 via Polyvinyl, Alvvays have released two more new singles. Previously they released "Easy On Your Own?" and "Pharmacist," the latter of which we named an Essential Track. Today, they've shared "Belinda Says" and "Very Online Guy." The former is a big, crunchy shoegaze banger with an official video featuring some clever MuchMusic parody and the latter blends its robotic pop motif with some cool bit-collage art. Check them out below.
The group said about the two new songs in a press release, "Two new lambs for the cultural volcano! One more sweet slurp of alcopop dedicated to the girls wiping tables called 'Belinda Says' and the dial-up electronic dream 'Very Online Guy.'
We painted and shot the Belinda Says video in our living room. We directed a mosaic-mode vid for 'V.O.G'. with our videoguru friend Colby. This was easily the funnest thing we've ever shot. Enjoy our clunky low-bit collage of aliased key clacking and step-dance scramble on your CRTs."
Blue Rev follows 2017's Antisocialites. It's one of our most anticipated albums of fall 2022.
Alvvays Blue Rev tracklist:
Pharmacist
Easy On Your Own?
After The Earthquake
Tom Verlaine
Pressed
Many Mirrors
Very Online Guy
Velveteen
Tile By Tile
Pomeranian Spinster
Belinda Says
Bored in Bristol
Lottery Noises
Fourth Figure