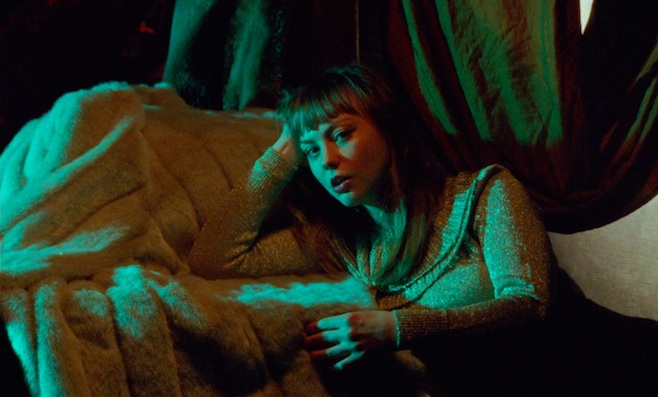 We're two weeks away from the release of Angel Olsen's new album, Burn Your Fire For No Witness, and it's an incredible one. Just you wait. But as the anticipation rises, the singer/songwriter has released another new video clip from the album, for standout track "Hi-Five." It's directed by Zia Anger and has a vintage 1960s/70s live TV performance feel about it.
Anger says of the clip, in a press release, "They were always so wild and psychedelic and humorous from afar. The more you watch them, the more wooden and awkward the performances become. There is a certain loneliness captured. The song 'Hi-Five' seems to contain the same sort of duality." It's a great song and a cool video, which you can watch below.
Burn Your Fire For No Witness is out Feb. 18 via Jagjaguwar.