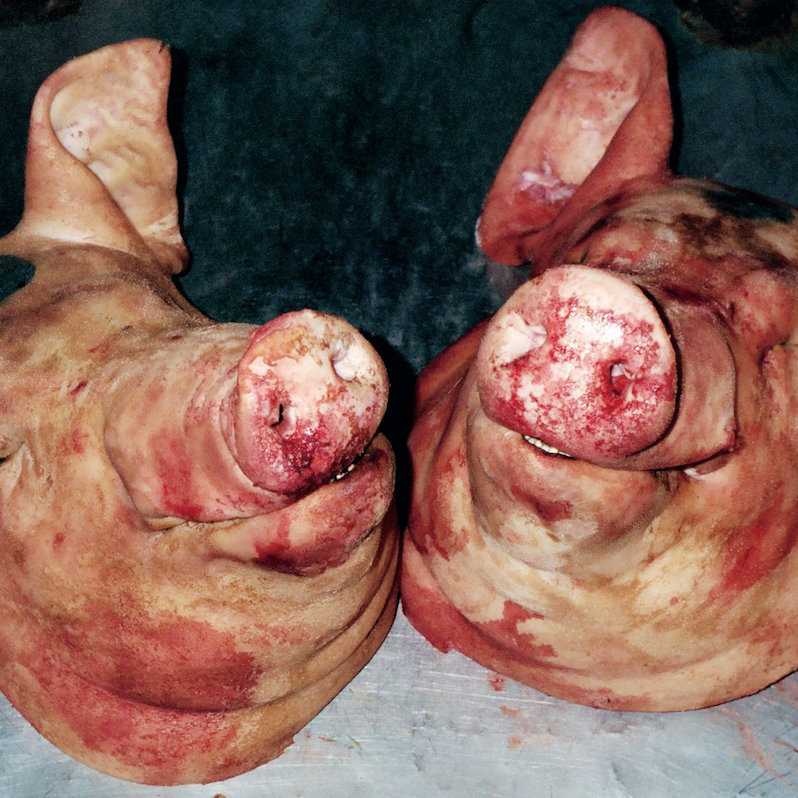 Haram begins with an interruption. What sounds like a lively music hall performance is brought to a halt with an announcer's voice, apologizing for disturbing "your dancin' and enjoyment," only to be interrupted himself just a few second later by the sound of slow-oozing synths. Such is the M.O. for "Sir Benni Miles," the first track on Armand Hammer's album-length collaboration with producer The Alchemist, and one that keeps fading out and fading back in, easing in and out of frame and consciousness, stopping and starting, ebbing and flowing. It doesn't allow a lot of time for the listener or emcees billy woods and Elucid to get comfortable—it feels like an act of disruption.
It's part and parcel with the New York hip-hop duo's music, which is never anything less than arresting. Every element of woods and Elucid's creations is intended to stop the listener in their tracks, from their unconventional structural approach to their intricate lyrical lattices of bleak realism, humor and social consciousness—even their albums' artwork, whether it's the NYPD officer scaling a building that houses an illegal tiger on last year's Shrines to the two severed, bloody pig's heads that adorn the front of their latest. The porcine sacrifice that greets the listener can be seen as a proceed-with-caution sign for those not ready for something a bit more confrontational than lo-fi chill beats to study to. Armand Hammer's music is incapable of fading into the background, and that's very much by design.
Photographic warning aside, Haram often feels like Armand Hammer's most accessible set of tracks yet. On past albums, woods and Elucid's voices were backed by a rotating cast of producers including Kenny Segal and Earl Sweatshirt, and that they all managed to fit together so seamlessly speaks to the duo's curatorial ears. By aligning with The Alchemist to build the sonic atmosphere for an entire album's worth of songs (following his recent Grammy-nominated collaboration with Freddie Gibbs), Armand Hammer have arrived on something more organically cohesive, if constantly in motion. For his part, The Alchemist shakes up the formula from track to track, from spacious psychedelia on "Scaffolds" to sunny '70s pop bounce on "Falling Out the Sky," and from the slow-burn menace of the sound of "Wishing Bad" to the soulful boom bap of "Black Sunlight." The shadowy tone that always lingers at the edges of Armand Hammer's cryptic and cutting rap remains, but sunlight breaks through the blinds more often this time.
That doesn't necessarily extend to Elucid and woods' perspective, which is often playful but rarely optimistic. On the hauntingly hypnotic "Indian Summer," woods reminisces about swearing vengeance on the human race in seventh grade after working unglamorous summer jobs: "I used to cut grass and smile like I meant it/We squatted in the shade when the mowers overheated/Came home stinkin' of gas in the evening." In "Scaffolds," woods turns around some of his sharpest wordplay in working through his thoughts on self-preservation versus what he owes to the community, asking "Am I my brother's keeper? N*gga, I got my own shit/ Excuse me, I got excuses, I got excuses." But it's not until "Chicharonnes," featuring Quelle Chris, where the Chekhov's Gun of the album art finally goes off, woods and Chris trading quips about "pigs." "Negroes say they hate the cops/But the minute's something's off, they wanna use force," woods laments in the first verse; "Oh you big and bad? Blowin' hay and sticks, huffin' bricks," sneers Chris in the next.
In Arabic, "haram" means "forbidden," and taboo takes up residence on every block here. Sometimes that means shedding light on the failures of capitalism, sometimes that means admitting the things we often keep hidden about ourselves, and sometimes it takes the form of daytime talk-show violence and the teeth, skull-chalice and howling sexual encounter that closes the album in "Stonefruit." Lyrics as dense and intricate as this duo's don't lend themselves to easy deciphering on first listen, but the musicality, the rhythmic intensity and sheer volume of breathtaking one liners is rewarding enough. Listen closer, give the words a little more space, and you'll discover a lot more personal transparency from these sometimes oblique fabulists—which is a little ironic in the case of woods, who has never let his face be seen in a press photo. At times the intoxicating swirl of Alchemist's production and Elucid and woods' lyrics can feel like an illicit substance beginning to take effect, but the intent isn't merely a high or an endorphin rush. This is a shock to the senses.
---
Label: Backwoodz
Year: 2021
---
Similar Albums: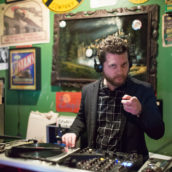 Jeff Terich
Jeff Terich is the founder and editor of Treble. He's been writing about music for 20 years and has been published at American Songwriter, Bandcamp Daily, Reverb, Spin, Stereogum, uDiscoverMusic, VinylMePlease and some others that he's forgetting right now. He's still not tired of it.