Beak> announce new album, >>>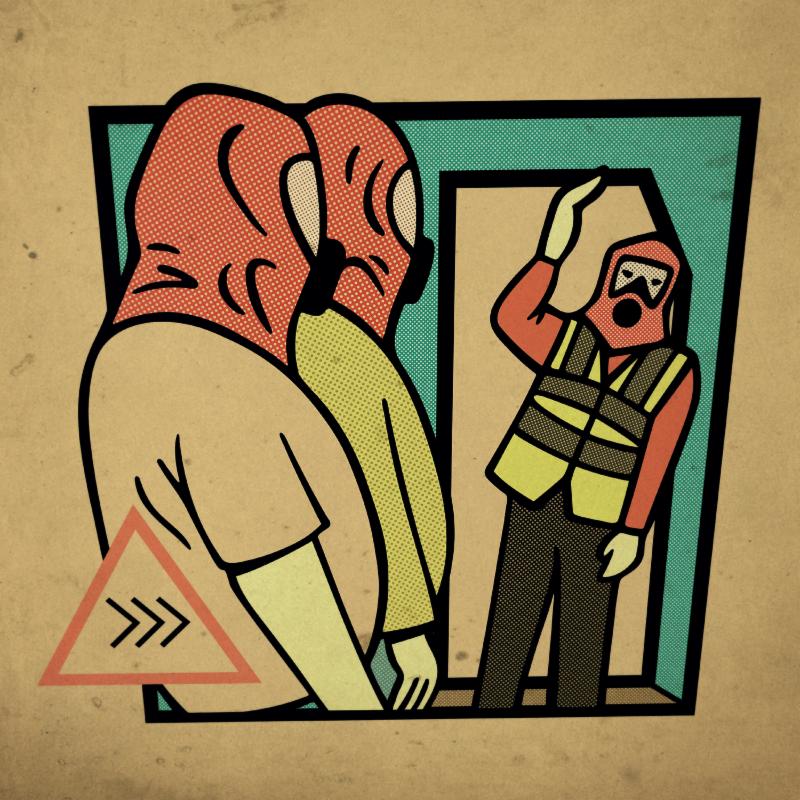 Beak> has just announced a new album. The Bristol-based trio of Billy Fuller, Geoff Barrow and Will Young will release >>> via Invada/Temporary Residence on September 21. The first track the band has released from the album is titled "Brean Down," and it's an eerie, psychedelic jam, balancing a hypnotic pulse with wobbly synthesizers and a sense of terror rising up from the surface. Listen to it below, and take a look at the album's tracklist and the band's upcoming tour dates.
>>> follows Beak>'s last album, >>.
Beak> >>> tracklist:
1. The Brazilian
2. Brean Down
3. Birthday Suit
4. Harvester
5. Allé Sauvage
6. Teisco
7. King Of The Castle
8. RSI
9. Abbots Leigh
10. When We Fall
Beak> tour dates:
8/16-19 – Green Man Festival, UK
8/31 – Margate Winter Gardens, UK (O)
9/3 – The Forum, London, UK (O)
10/4 – The Foundry, Sheffield, UK
10/7 – Columbia City Theater, Seattle, WA tickets
10/8 – Star Theater, Portland, OR tickets
10/10 – The Independent, San Francisco, CA tickets
10/11 – Echoplex, Los Angeles, CA tickets
10/12-14 – Desert Daze Festival, CA, US tickets
10/15 – Lincoln Hall, Chicago, IL tickets
10/17 – Mod Club, Toronto, ONT tickets
10/19 – Elsewhere, Brooklyn, NY tickets
11/30 – Sugarfactory, Amsterdam, NL
12/1 – Cactus Club, Bruges, BE
12/2 – Café De La Danse, Paris, FR
12/4 – Club Bahnhof Ehrendeld, Cologne, DE
12/5 – Nochtspeicher, Hamburg, DE
12/7 – Lido, Berlin, DE
(O) w/ Oh Sees