A Beginner's Guide To The Labyrinthine Solo Career Of Omar Rodriguez-Lopez

Robin Laananen
One of the knocks against progressive rock, other than its flagrant excess and indulgence, centers around the genre's studious, highbrow origins. Many of the original prog musicians were formally trained, privileged Englishmen, the type that could afford synthesizers that cost a then-small fortune. This image of the virtuoso prog rock genius (typically a white male) has become entwined within the genre's identity, and is often used as an argument for prog's consignation to the bin of musical history.
Omar Rodríguez​-​López's career obliterates many of these distinctions. While his imagination, technical skills and unabashed indulgence are prog rock through-and-through, his ascent to stardom shares little in common with the genre's stereotypes. The Puerto Rican El Paso native began his musical life as a punk kid before joining the pioneering post-hardcore act At The Drive-In. The band imploded at the peak of their popularity, and led to the foundation of The Mars Volta alongside lifelong friend and collaborator Cedric Bixler-Zavala. However, these idiosyncrasies only tell a fraction of his story.
Since 2004, Rodríguez​-​López has embarked on an ultra-prolific solo career alongside his other bands, production work and even filmmaking. As of March 2022, this solo discography stands at 49 studio albums, two live albums, one compilation and three EP's. Most are credited to himself, although a handful were released under monikers such as the Omar Rodríguez​-​López Group or El Grupo Nuevo De Omar Rodriguez Lopez. This mammoth body of work features contributions from numerous musicians who've existed within Rodríguez​-​López's orbit – both recurring partnerships as well as one-off collaborations with fellow experimentalists like Lydia Lunch, Faust and Zach Hill.
Sifting through his discography is a heady, labyrinthine task. Alongside his famously cacophonous prog rock, there are forays into folk, psychedelic jazz, electronica, math rock and countless other styles and generic crossovers. Rodríguez​-​López's solo albums take some seriously strange, unpredictable turns. However, a close and careful inspection also reveals musical through-lines. Amongst all of the indulgence and experimentation, there is an Omar Rodríguez​-​López 'sound' that can be discerned within the strongest releases that litter his audacious career.
The following five albums are the essential places to start for any newcomer to this dense body of work. These are among the best Omar Rodríguez​-​López albums, seeing the prolific artist transcend his madcap experiments and pursue a musical palette that is always progressively-minded, but also focused, compelling and often deeply emotive.
---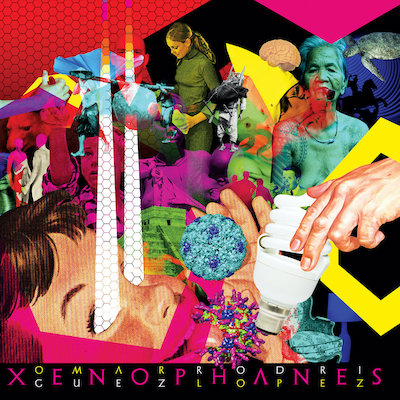 Xenophanes
The first definitive Rodríguez​-​López solo album, Xenophanes is perhaps the most well-rounded release in his whole discography. Despite a conceptual narrative involving shamanism, ego-death and the titular ancient Greek philosopher, Xenophanes is a remarkably light on its feet and accessible 42 minutes of psychedelic experimental rock. The majority of the track lengths sit around the four-minute mark, and all avoid the temptation to descend down the sort of discordant and experimental rabbit holes that its creator so often journeys. Recorded by one of the strongest Rodríguez​-​López solo band lineups (including The Mars Volta members Juan Alderete and Thomas Pridgen), Xenophanes is as rife with lush, spacious textures ("Sangrando Detrás de los Ojos", "B) Maria Celeste") as it is commanding song craft (the effortless "Desarraigo"). One of Rodríguez​-​López's finest achievements, Xenophanes would set a high benchmark for his forthcoming solo work.
Listen: Bandcamp
---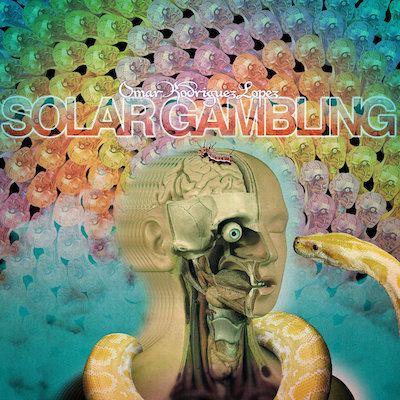 Solar Gambling
A sort-of sister album to Xenophanes, Solar Gambling doubles down on much of what made that album so definitive, whilst also pushing the oddball experimentation a little further. That means these nine tracks aren't quite as cohesive as its predecessor (there's several noodly ambient interludes), however when Solar Gambling works, its power rivals anything else in Rodríguez​-​López's discography. From the hypnotic groove of "Un Buitre Amable Me Pico" to closer "Vasco De Gama"'s cosmic grandeur, Rodríguez​-​López's band fire on all cylinders here. Special mention goes to the precision drumming of new member Deantoni Parks as well as the show-stopping performance of vocalist Ximena Sariñana. Like its predecessor, Solar Gambling helped solidify the Rodríguez​-​López solo sound – dynamic female vocals, psychedelic textures, creative rhythmic patterns and powerful emotions.
Listen: Bandcamp
---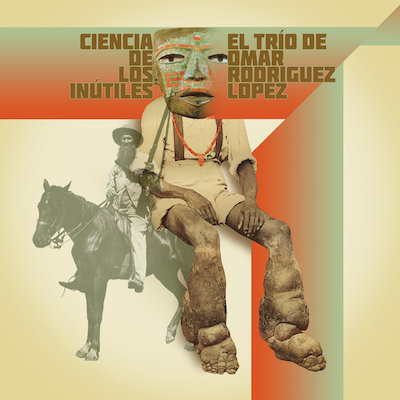 Ciencia De Los Inútiles
On the subject of powerful emotions, Ciencia De Los Inútiles is Rodríguez​-​López's most poignant and delicate release, an eight-song acoustic album released under the El Trío De Omar Rodriguez Lopez name. Alongside the delicate double bass of Aaron Cruz, Ciencia De Los Inútiles again features the mesmerizing Spanish-language vocals of Ximena Sariñana—Omar's then-girlfriend who added layers of palpable feeling to so many albums from this area. There's a gentle tone to this release that stands in stark contrast to its creator's more-famous prog freakouts. Rather than spastic solos and cacophonous rhythms we get gorgeous latin-tinged guitars, wistful vocal melodies and gorgeous ambient soundscapes. These background sounds give Ciencia De Los Inútiles its mysterious power – particularly "Vierves"'s falling rain and "Noche Día"'s nocturnal crickets. It's like being on a journey through the desert, staring up at a blanket of stars. Ciencia De Los Inútiles is one of Rodríguez​-​López's most uncharacteristically calm albums, but also among his most memorable and true.
Listen: Bandcamp
---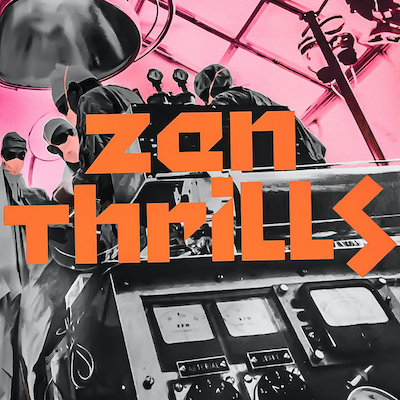 Zen Thrills
You'll notice there's a relatively-long gap between this album and Ciencia De Los Inútiles. Rodríguez​-​López didn't actually release a solo album between 2013 and 2016, when Ipecac made up for lost time and released 12 over the course of the latter half of that year. 2017 saw the release of another nine, including the marvelous Zen Thrills. This album is included here because it thrillingly updates the musical boundaries set by its creator's previous standout releases. Rodríguez​-​López's work has gotten progressively more immediate and linear over the last decade (see the later Mars Volta and Bosnian Rainbows albums for further evidence) and Zen Thrills is one of the strongest examples of this trend. Deantoni Parks' creative beats are still present ("Where Did Youth Go"), as are the psychedelic flourishes ("Burning Those Bridges"), however everything here is far more tightly-wound and less frenzied than previous releases. Zen Thrills is unmistakably a Rodríguez​-​López solo album, but one that also displays its creator's restless drive to progress as an artist.
Listen: Bandcamp
---
The Clouds Hill Tapes Pt. I – III
The most recent (as of March 2022) Rodríguez​-​López solo album The Clouds Hill Tapes Pt. I – III is a mammoth addition to its creator's back catalog, one that delves further than ever before into accessible, linear pop song craft. Recorded in 2018 over the course of five days at Clouds Hill's studio in Germany, these 20 songs are split into three distinct parts—a rock-leaning first, orchestral second and beat-driven third. All share much in common with Rodríguez​-​López's previous work—the enchanting female vocals of Virginia García Alves, the woozy psychedelic textures on tracks like "Arcos Del Amor". However, in its third part The Clouds Hill Tapes turns into the first Rodríguez​-​López album to contain tracks that could be truly deemed as 'radio-friendly'. If Rodríguez​-​López never releases any more solo work (as of mid-2020 he was living with his family in Puerto Rico), The Clouds Hill Tapes Pt. I – III provides a fittingly unpredictable endnote.
Listen: Bandcamp
---
Also Recommended: 2007's The Apocalypse Inside Of An Orange is an absolute blast, full of wild bursts of jazz and psychedelic craziness. Omar Rodríguez​-​López & John Frusciante is equally riveting, a seven song jam session that highlights its creators' formidable guitar skills. Weekly Mansions, a 50-50 split of noisy experiments and catchy, new-wave-inflected pop, is among Rodríguez​-​López's most successful electronica experiments, while Roman Lips is another compelling late-period foray into accessible electro-rock.
Advanced Listening: Where to start. 2007's collaborative EP's with Lydia Lunch and Damo Suzuki are as wild and chaotic as you'd imagine. Cryptomnesia and Mantra Hiroshima both feature the frantic drums of Zach Hill and are without question two of Rodríguez​-​López's most manic and challenging projects. Two recent albums also stand out—Infinity Drips, which makes heavy use of Middle Eastern instrumentation and the wholly orchestral Birth Of A Ghost, Rodríguez​-​López's forty-seventh studio album.
---