A Beginner's Guide to Thelonious Monk's Idiosyncratic Jazz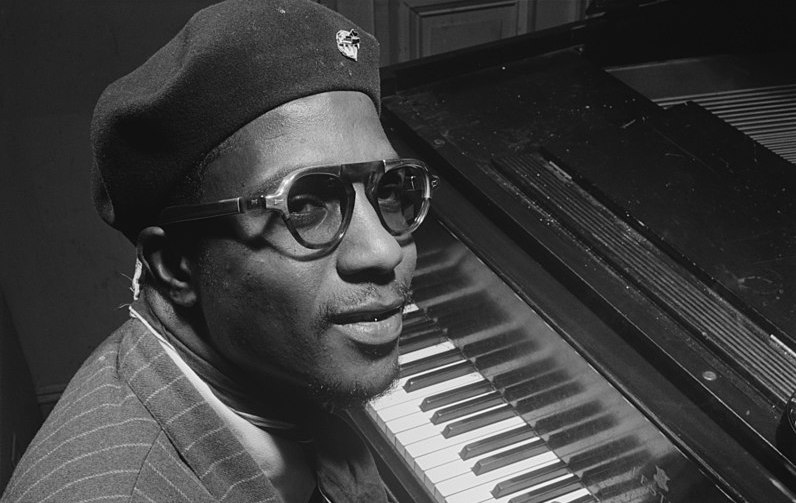 Nobody played like Thelonious Monk. That probably sounds like the kind of hyperbole that's typically reserved for musicians who become revered for generations, and perhaps it is. It's also true—nobody actually played piano the way that Thelonoius Monk did. You typically know a Monk recording when you hear it because of his technique—heavy, percussive, sometimes harsh, sometimes chaotic, but invariably exciting and intense. One need not understand music theory to hear his character in the music—the push and pull of discordant up-and-down scales and harsh crashes of chords in "Brilliant Corners" speak volumes on their own.
Few jazz performers or bandleaders have left as big an impact as Thelonious Monk. Miles Davis is one, John Coltrane is another, but the list tapers off pretty soon after that. That's in part because of the strength of his compositions—memorable, melodic, nodding to classic bebop or ragtime stride piano technique (named because the player's left hand "strides" across the keys) while taking a wholly unconventional approach to performance and unique reinventions of pieces that would become staples in his repertoire. But as a musician, Monk left an impression, one that didn't necessarily immediately endear him to critics. One referred to him as "Elephant on the keys," but there was nothing accidental or haphazard about his technique. Monk was methodical about his studies and practice, never satisfied with leaving things as they are. His catalog bore that out, with many of his famed compositions being recorded over and over, with different musicians, sometimes no band at all, each one a new perspective on a sound once thought familiar.
There are more than a few myths surrounding Monk and his life, most of them unfair or simply wrong. He had been erroneously diagnosed with a number of mental illnesses and prescribed drugs that likely caused brain damage, and biographer Robin Kelley says that bad medical treatment caused irreparable harm. Yet Monk, though frequently misunderstood—and by all accounts eccentric—created some of the most enduring music of the 20th century, influencing generations of jazz musicians in addition to his sound being renewed through sampling in hip-hop decades later.
With the delayed release of Monk's live album Palo Alto, recorded at a California high school, out this week, we're revisiting some of the best Thelonious Monk albums and offering a few recommended entry points for newcomers.
***
Buy these albums at Turntable Lab
---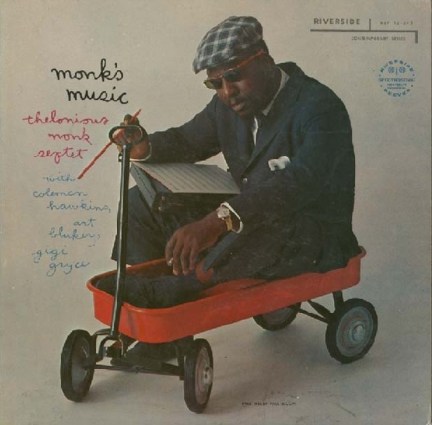 Monk's Music
(1957; Riverside)
Not the start of Thelonious Monk's career, but the restart. Nine years after releasing his first single, the immortal "Round Midnight"—a standard that has also been recorded by Miles Davis, Charlie Parker, Sun Ra Dizzy Gillespie (just about every big name in jazz)—Monk had found himself on the other side of a complicated period of having his cabaret card revoked on a drug charge, in addition to his apartment being destroyed in a fire and having spent three weeks at Bellevue Psychiatric Hospital. At age 39, however, Monk was back on the upswing. His partnership with Riverside Records—a contract bought from Prestige for a now-legendary $108—yielded some of the most iconic and incredible work of his career. Monk's Music is one of those, a session recorded in a single night with a band (which included all stars such as John Coltrane and Art Blakey) that could not only follow Monk's idiosyncratic lead, but who added depth and vibrancy to some of his strongest compositions. The big one is "Well, You Needn't," an 11-minute monolith of climactic melodies and an infectious swing, not only one of Monk's most recognizable pieces, but in this instance, one of his most fun. There's more tender material ("Ruby, My Dear"), and material that showcases Monk's tendency toward more offbeat tonalities and melodic structure ("Off Minor"), and all of it represents Monk at his best.
---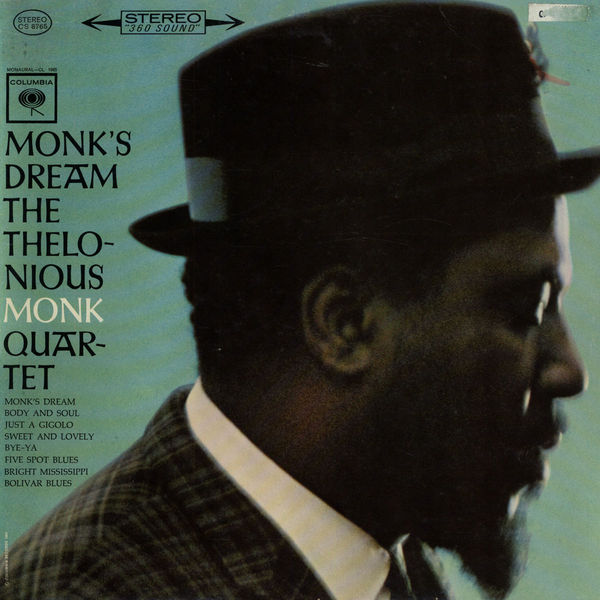 Monk's Dream
(1963; Columbia)
While Monk recorded some of his most iconic compositions pretty early on in his career—and would eventually come to re-record them in the years to come in different fashions, in different arrangements both live and in the studio—his iconic Columbia Records period didn't begin until 15 years after the release of his first single, after he was well into his forties. Yet he hit a stride here (no pun intended…that'll make sense when we get to Solo Monk), issuing a number of albums widely regarded as his best, showcasing some outstanding performances from Monk himself as well as his quartet, which included saxophonist Charlie Rouse, bassist John Ore and drummer Frankie Dunlop. On Monk's Dream—a set comprising several previously recorded originals with new arrangements, one new original and a couple standards—the quartet sounds sublime, described at times as performing "telepathically" due to the level of rhythmic unpredictability that Monk would work into the performances. It's easy to overlook, however, as the bluesy compositions like "Bolivar Blues" and "Bye-Ya" have so much swing and verve to them that the rhythm ends up feeling simply infectious. That Monk's often challenging approach feels more seamless here is a testament to his ability to continually update his own material as well as one of the best combos he worked with in his career.
---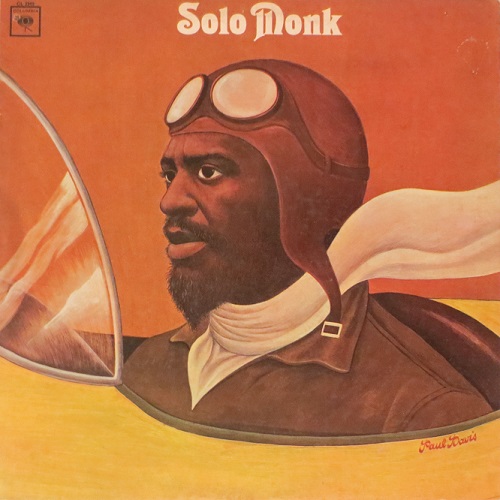 Solo Monk
(1965; Columbia)
To get a pure distillation of Monk's playing style outside of the context of a small jazz combo or big band, listen to 1965's Solo Monk. It's exactly what it says it is, a series of tracks from solo sessions recorded by Monk in fall of 1964 without any additional instrumentation (and with a quirky painting of Monk as a biplane pilot on the cover). It's not the only recording of its kind, but it is the most essential, a fascinating contradiction of Monk's powerful performance style with a much mellower, quieter mood. There's a gentleness and melancholy here that isn't always heard on some of his other albums, but there's also a playful stride piano style to songs like "I'm Confessin' (That I Love You)" that bridges it to earlier eras of jazz in a time when the avant garde were taking it to wholly unfamiliar places. Monk provides a good mix of originals and standards, all of which are performed with the blend of ease, proficiency and intensity that only he could pull off.
---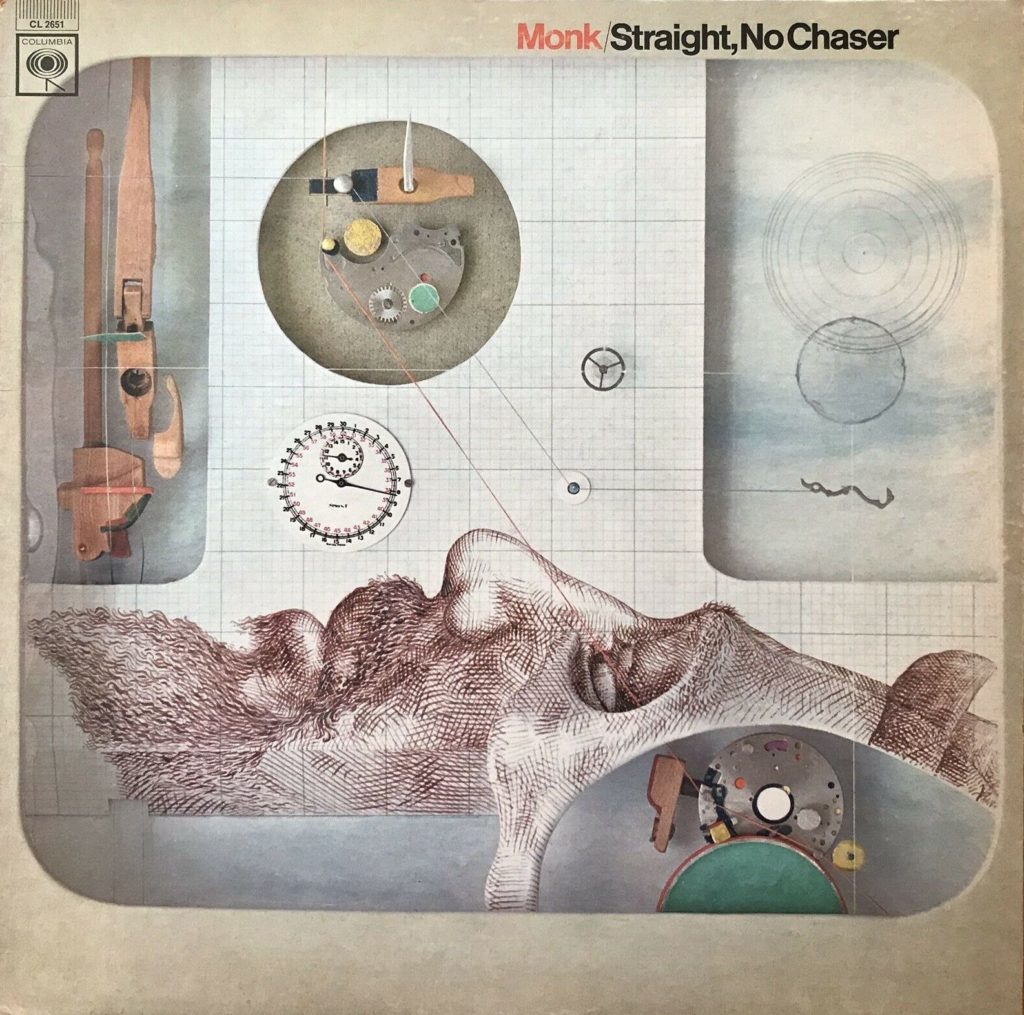 Straight, No Chaser
(1967; Columbia)
At once one of the greatest statements of Monk's career as well as the one that showcases some of his subtler takes, Straight, No Chaser is a jazz masterpiece by any measure. With the final quartet Monk would record with during his career, the album is among Monk's most elegant moments, driven in large part by highlights like opener "Locomotive," which has a smoky melodicism about it, as well as the upbeat and bluesy title track, which once again reaches back to his bebop roots. What's perhaps most remarkable, outside of some consistently dazzling performances throughout, is how Monk bridges his own material with standards and even Rentarō Taki's 1901 Japanese folk composition "Kojo No Tsuki," which on reissues stretches to 16 minutes long, and it all feels uniquely his own.
---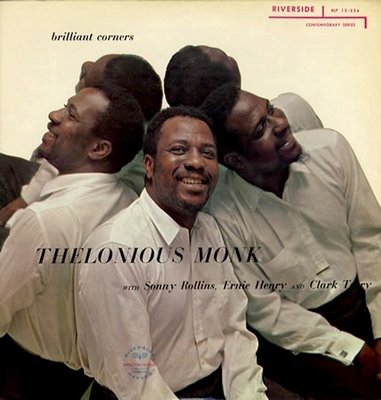 Brilliant Corners
(1957; Riverside)
Released before Monk's Music, Brilliant Corners is cut from a similar cloth—albeit with a different set of musicians—but with a finer point on Monk's ability to turn a simple jazz composition into a dizzying run through a musical Rube Goldberg device. The title track of Brilliant Corners is one of his best compositions and easily among his weirdest. It's something of a bawdy burlesque, a kind of downtempo swing with peculiar chord voicings that ends up changing tempos on a dime numerous times throughout. It's an exhilarating piece of music, and a prime example of Monk at his unconventional best, with some brilliant (hey!) accompaniment from Max Roach, Sonny Rollins, Oscar Pettiford and Ernie Henry. The remaining tracks aren't quite as wild, but they're often quite stunning, as on the gorgeous solo performance of "I Surrender, Dear," or the outsize, climactic "Bemsha Swing." What this might lack in the tighter cohesion of an album like Monk's Dream, it more than makes up for through imagination.
---
Also Recommended: While it tends to get overlooked among Monk's 1960s Columbia Records output, 1965's Monk. is, if not the equal of albums like Monk's Dream and Straight No Chaser, very close to those career high points. It's a bit more subdued, playful at times, but a delightful listen—if not at the apex of the very best Thelonious Monk albums, at least within sight of the summit. Likewise, make sure to listen to Underground, his second-to-last Columbia release, one of the few to feature vocals, and features an outstanding cover image with Monk depicted as a liberation fighter playing piano in front of a captured, tied-up Nazi officer. And 1961's Thelonious Monk with John Coltrane is a meeting of two of jazz's most brilliant performers, complementing each other magnificently on some large ensemble arrangements where both marquee performers get plenty of opportunities to shine.
Advanced Listening: It may seem a bit counterintuitive to save the Blue Note compilation of early (well known!) material for the advanced portion, but I recommend hearing Genius of Modern Music after Monk's Columbia and Riverside periods. It's sort of like hearing Birth of the Cool before any other Miles Davis album—a perfectly logical choice, but it's also an entirely different sound than the one that characterized most of his career. It's an older set of recordings, more crackly and lo-fi, with some high-energy bebop takes on tracks like "Round Midnight" and "Well You Needn't." It lives up to its name! (I mean, start here if you want, now that I think about it—I'm not even saying it's a bad idea.) And for one last, low-key collection of brilliant Sunday morning jazz, hear Thelonious Alone in San Francisco, an earlier counterpart to Solo Monk that represents his music at its prettiest, with an almost narrative-like take on standards like Irving Berlin's "Remember," where he slows the tempo at the climax to give every note its proper emotional landing.
---
Support our Site—Subscribe to Our Patreon: Become one of our monthly patrons and help support an independent media resource while gaining access to exclusive content, shirts, playlists, mixtapes and more.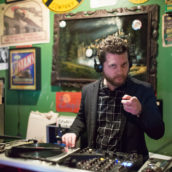 Jeff Terich
Jeff Terich is the founder and editor of Treble. He's been writing about music for 20 years and has been published at American Songwriter, Bandcamp Daily, Reverb, Spin, Stereogum, uDiscoverMusic, VinylMePlease and some others that he's forgetting right now. He's still not tired of it.