Ladytron pick the best songs in their synth-pop catalog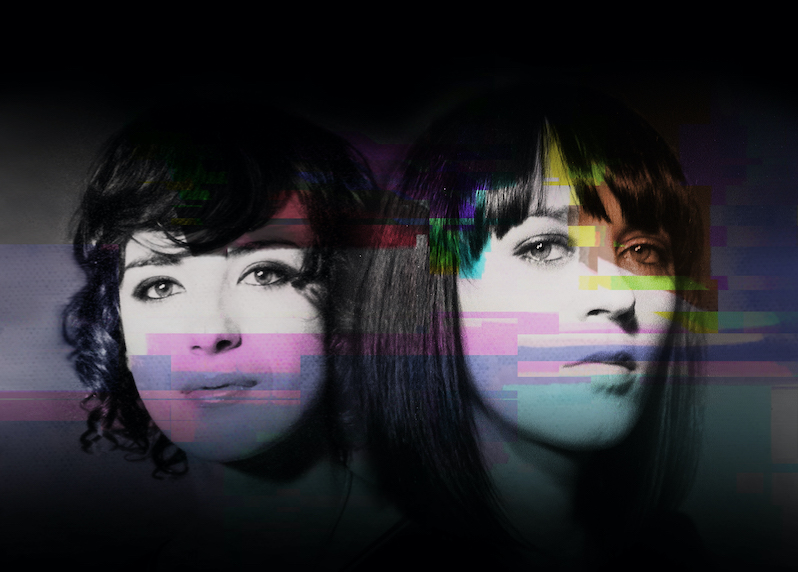 Wendy Redfern
It doesn't take long during a deep-dive into Ladytron's body of work before it becomes clear just how many bangers there are. From early singles like "Playgirl" and "Discotraxx" on up to a monolithic banger like "Destroy Everything You Touch" and a glam-tinged highlight like "Ghosts," they've covered an impressive amount of ground while retaining the future-perfect synth-pop atmosphere they've cultivated since their debut 604, 22 years ago.
Yet Ladytron, who formed in Liverpool in 1999, have continued to evolve in all that time, sometimes washing their electronic pulses in layers of shoegaze-like effects, draping them in a gothic darkness, or as heard in some of their more recent material, an embrace of dreamy psychedelia. Over time, the emotional, human element has become a more prominent and essential part of their songwriting, but the clever social critique of their earlier highlights remains relevant 20 years later, as evident in their 2002 single "Seventeen" recently going viral on TikTok.
With their seventh album Time's Arrow out now, we asked the group's Helen Marnie and Daniel Hunt about their picks for the best Ladytron songs, including some fond memories of their early days as well as some not-so-fond memories of label partnerships gone wrong.
---
"Mu-Tron"
from 604 (2001; Emperor Norton)
Daniel Hunt: This might be a surprising inclusion for some, but hear me out. It opened our first record and was a real statement of intent about what we were. There was a lot of confusion about what we were, and still is. There were those who expected, or wanted us to be, some straight up early '80s group, but we were never really coming from that place. Accordingly track one on our debut album sounds like The Meters playing with MS20s, Junos, and tape delays.
It reminds me of how carefree the creation of that first record was. The track got used on a Nissan TV commercial in the US which at the time felt like a big deal.
---
"All the Way"
from Witching Hour (2005; Rykodisc)
Helen Marnie: This song really takes me back. It is so melancholic and fragile. Two things people might not associate with Ladytron. It makes me dream of my time in Liverpool and a time of innocence.
---
"Destroy Everything You Touch"
from Witching Hour (2005; Rykodisc)
DH: It's an obvious choice of course, but it's still the one. "Destroy" was by far our most well known song until this viral thing happened with "Seventeen" last year. I love the balance of it. Very immediate and accessible but still doesn't sound like anything else. It's definitively us.
I wrote it in a few minutes. I'd just climbed into a taxi to the airport. The main hook, lyric, melody came straight to me.
The recording for Witching Hour was interrupted because our label went bankrupt and we needed to find a new home for the album before we could complete it. We had a few attempts at mixing "Destroy,"  on the first stab the vocal was more effected, overall was more shoegazey. The label back then thought it too much so. So we reduced the effects and sent them another dryer (and inferior) version. They said it had "lost something." Yes, it lost the effects you wanted reduced, dickheads.  So then Jim Abbiss, exasperated at the A&R's stupidity said, "OK, let's try something." He got Barney the mix engineer to take the left side of one version, the right side of the other and bounce it out. It sounded incredible. Better than either version. Label approved. "You've somehow captured the essence of both versions" they said. Yes, thanks, that's literally what we had done. The A&R resigned shortly afterwards and that new label then basically abandoned the record. We discovered we didn't need them and toured the world with Witching Hour for two years regardless. That the album was so good was the reason the group survived.
---
"International Dateline"
from Witching Hour (2005; Rykodisc)
HM: This is classic Ladytron. I really enjoyed playing this live back in the day. It had a great energy that people really seemed to connect to.
---
"Far From Home"
from Ladytron (2019; Ladytron)
DH: This one is my favourite from our 2019 album, and is a perhaps little overlooked. I consider it one of my best. It's loosely based on the Guerrilha do Araguaia, an attempted uprising in 1970s Brazil against the dictatorship. It's a heroic and very tragic story, that is little known outside. I became obsessed with the characters involved, and subsequently met some of those who survived to tell the tale.
---
"We Never Went Away"
from Time's Arrow (2023; Ladytron)
DH: I could easily pick "City of Angels" or another of the singles off Time's Arrow, but I'll go with this one for autobiographical reasons. We began recording it in the abandoned sessions at Mogwai's castle of doom studios in March 2020. It was just as the first lockdown was about to happen and we were left with no choice. It didn't feel safe to be in the studio anymore. When we finally decided to call it a day with handful of songs partially recorded, Helen picked me up from the studio so we could go for one deserved final drink in Glasgow's Finnieston before I could escape on the last flight I could get on. "Dancing Queen" by ABBA was on the radio as I climbed into her car. It was the eeriest sensation, I shivered. I asked her "are you getting that?" she said yes. We both felt like we were in the first five minutes of the movie, when the characters have no idea how terrible things are about to become. This has nothing to do with the subject matter of the song, but nevertheless that moment left a shadow on it, for us.
---
"California"
from Time's Arrow (2023; Ladytron)
HM: The battle between New York and California—I think a lot of people will relate to this analogy. It's a song of longing, wonder, and of hope….with some lovely guitar.
---
Treble is supported by its patrons. Become a member of our Patreon, get access to subscriber benefits, and help an independent media outlet continue delivering articles like these.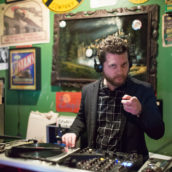 Jeff Terich
Jeff Terich is the founder and editor of Treble. He's been writing about music for 20 years and has been published at American Songwriter, Bandcamp Daily, Reverb, Spin, Stereogum, uDiscoverMusic, VinylMePlease and some others that he's forgetting right now. He's still not tired of it.