The Best Roots Manuva Songs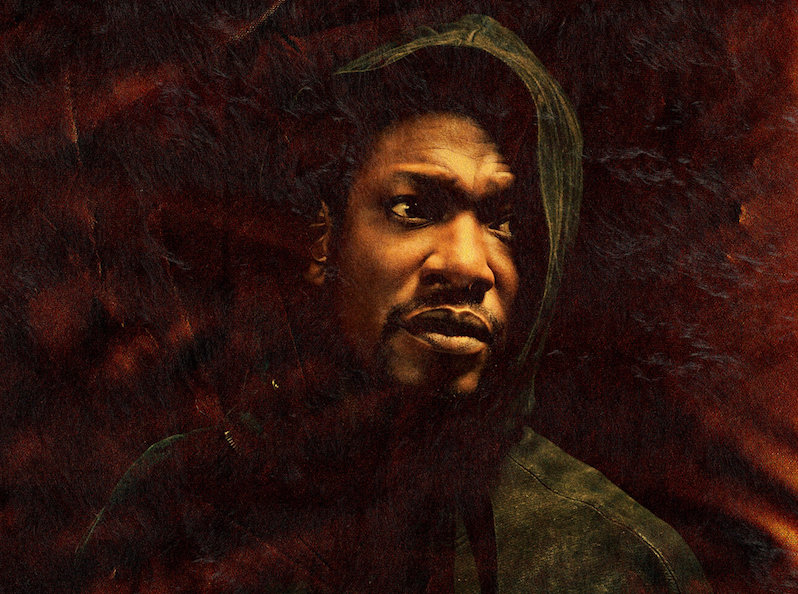 In assembling our review of millennial rap, we overlooked considering or even nominating one of the great spitters of the last generation, Roots Manuva. There are a few big reasons that likely happened. First, he's from the UK; American audiences and critics are so insular as to frequently lump in British rap with electronica or reggae, or balk at wading through its references and patois. Second, dude has been relegated to boutique labels for most of his career so they and therefore he aren't immediately front-of-mind. Third, while his quality has stayed steady his hits (such as they are) have come with less frequency and made less impact as years have passed. His omission from our feature was somehow both understandable and problematic, so let's make up for it by giving Mr. Rodney Smith his own moment in the Treble spotlight.
If we're being honest, Roots Manuva is about as pure and skilled a rapper as England has ever produced. His deep throb of a voice is always urgent, and his thick accent adds to his rewindable curiosity. In a quarter-century of work for the Big Dada subdivision of the Ninja Tune label he has nine album-length releases—many originals, a clutch of remixes. He also has a long list of guest appearances among the leftfield beats and rhymes of DJ Shadow, Massive Attack, and Gorillaz. Here we'll introduce you to some of his notable singles, as well as signature tracks and collaborations from a catalog that reps hard for hip-hop and easily crosses into grime, trip-hop, and indie-dance. Heck, we don't even need the full 90; set aside an hour and change with us, and let "Rodney Manuva" run come save you.
"Crying"
"Again & Again"
"Movements"
"A lot of people don't know about Smith," so our first three tracks do a quick walk backwards through his catalog. They show him adept at getting up in your grill with electronic trap, playing along with reggae revisionism, and delivering smooth-like-butter backpack rap since the first cut on his first album from 1999. They also introduce his ability to balance streetwise toasting with imagery of faith and bootstrapping growth.
"Colossal Insight"
"Skid Valley"
"Double Drat"
"True Skool" (with Coldcut)
Themes of independent thought and action course through Roots Manuva's work. Sometimes he exhorts others to take up the task; other times he welcomes all to enjoy the fruits of his own labor. "I don't give a damn about UK rap/I'm a UK black makin' UK tracks," he rhymes on "Colossal Insight," and the UK tracks that follow mirror his homeland's love for musical diversity: densely textured electro, blaxploitation soundtracks, and a highlight of Coldcut's turntablist catalog.
"Move Ya Loin" (featuring Lotek)
"Worl' a Mine" (featuring Wrongtom)
"Nice Up the Function" (with Mr. Scruff)
The right people make any party better. These three tracks use Roots Manuva's connections to other performers, as well as to dub, to drive that point home. Wayne "Lotek" Bennett, one of his go-to producers, also ended up with a vocal credit on the minimalist bounce of "Move Ya Loin," playing a breathy Method Man to Manuva's GZA. "Worl' a Mine" comes from the Duppy Writer album of Wrongtom's reggae reworkings of Roots Manuva songs, while the skronky "Nice Up the Function" is Rodney's guest spot from Mr. Scruff's Ninja Tuna.
"No Love"
"Here We Go Again" (featuring Spikey Tee)
"Stolen Youth" (radio edit)
The man can call up mainstream sensibilities even when tackling something as deep as the conflict between living in the gutter and looking to the stars. The Alternately Deep cut "No Love" has a populist snarl like his countrymen The Streets, while "Here We Go Again" has chart-ready hooks from UK soundsystem veteran Spikey Tee. We also include his big soundtrack moment "Stolen Youth," a contemplative brostep-bass rap from the finale of British teen drama Skins.
"Revolution 5" (featuring Chali 2na and Wayne Paul)
"Clockwork"
"Like a Drum" (featuring Machinedrum)
Our penultimate set of songs in this guide show off Roots Manuva's quietly weird and wonderful side. Lotek's Wayne Paul and Jurassic 5's Chali 2na feature on a jacuzzi-deep posse cut, while the bell tones, guitar scrapes, and cryptoreligious lyrics of early track "Clockwork" synthesize the dark shades of both Portishead and Wu-Tang. His most recent album Bleeds embraced modern trends in bass music, and producer Machinedrum is the driving post-dubstep force behind its existentialist B-side "Like a Drum."
"Witness (1 Hope)"
"Let the Spirit" (Hot Chip remix)
"A Caged Bird/Imitations of Life" (with The Cinematic Orchestra)
We send Roots Manuva off into the sunset of new fans' minds as a conquering hero and a savvy musical negotiator. He's had higher-charting songs, but his 2001 hit "Witness (1 Hope)" is arguably one of the best rap tracks to come from the UK: squeaky synths, clipped drums, top-shelf boasting. The party peaks with ever more bouncy groove from indie-dance godheads Hot Chip, followed by the comedown of his gospel- and jazz-flecked contribution to The Cinematic Orchestra's 2019 album To Believe. Consistently conflicted by the divine, mundane, and profane, Roots Manuva is clearly British hip-hop's higher power.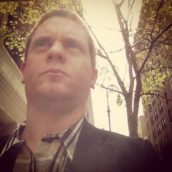 Adam Blyweiss
Adam Blyweiss is associate editor of Treble. A graphic designer and design teacher by trade, Adam has written about music since his 1990s college days and been published at MXDWN and e|i magazine. Based in Philadelphia, Adam has also DJ'd for terrestrial and streaming radio from WXPN and WKDU.