Bill Callahan announces spring tour dates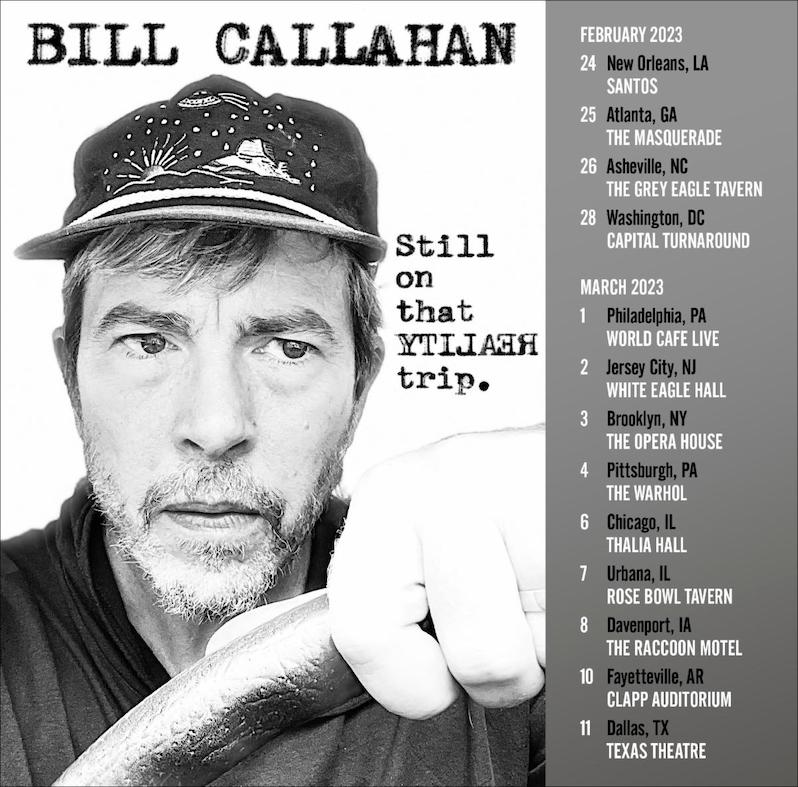 Bill Callahan has announced a new batch of spring U.S. tour dates. Starting in February, Callahan will launch a trek around the eastern half of the country in support of his most recent album, YTI⅃AƎЯ, which sees release on vinyl next month. Take a look at his upcoming tour dates below.
Bill Callahan's "Bowevil" was on our list of the 100 Best Songs of 2022.
Bill Callahan tour dates:
2/24/2023 New Orleans, LA – Santos
2/25/2023 Atlanta, GA – The Masquerade – Heaven Stage
2/26/2023 Asheville, NC – The Grey Eagle Tavern & Music Hall
2/28/2023 Washington, DC – Capital Turnaround
3/1/2023 Philadelphia, PA – World Cafe Live
3/2/2023 Jersey City, NJ – White Eagle Hall
3/3/2023 Brooklyn, NY – The Opera House
3/4/2023 Pittsburgh, PA – The Warhol at The Carnegie Lecture Hall
3/6/2023 Chicago, IL – Thalia Hall
3/7/2023 Urbana, IL – Rose Bowl Tavern
3/8/2023 Davenport, IA – The Raccoon Motel
3/10/2023 Fayetteville, AR – Clapp Auditorium – Mount Sequoyah
3/11/2023 Dallas, TX – Texas Theatre