Massive Attack, Idles, HEALTH to play Block by Blockwest in Minecraft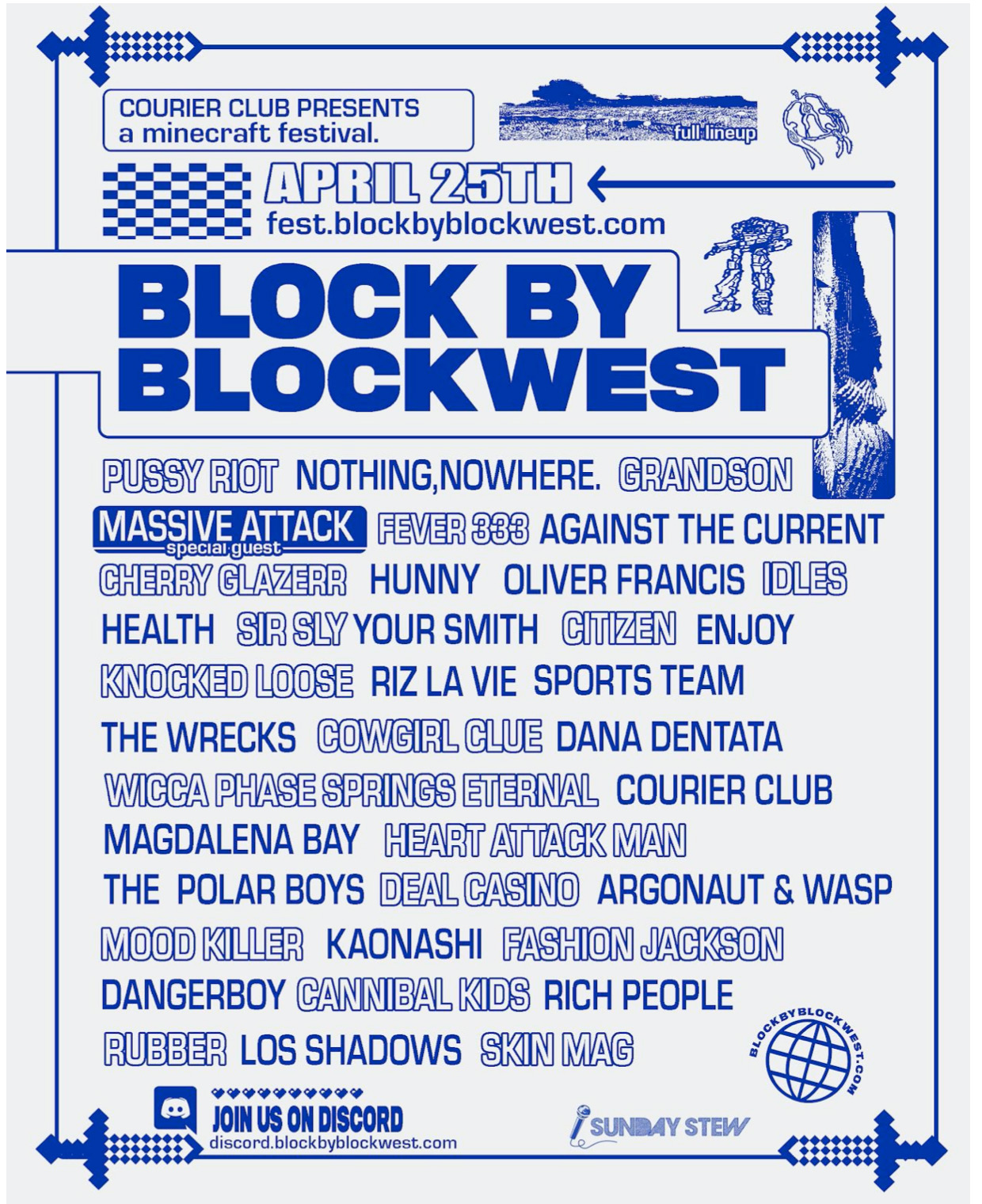 Update: The BXBW festival has been postponed until May 16 due to a server overload. Festival planners are preparing to accommodate the larger-than-anticipated audience for its rescheduled date. According to a press release, $5,000 was already raised and donated to COVID relief during the brief window while the festival was happening before the server overload.
On Saturday, April 25, the virtual "Block by Blockwest" festival will take place inside video game Minecraft starting at 3 p.m. Eastern. And to date it has one of the most impressive lineups of all the virtual fests that have taken place so far, featuring Massive Attack as a special guest. Other artists on the lineup include Idles, HEALTH, Cherry Glazerr, Pussy Riot, Knocked Loose, Wicca Phase Springs Eternal, Fever 333, Hunny, Citizen, Nothing, Nowhere. and more. Check out the full lineup on the poster above.
Proceeds from the festival will be donated to the Coronavirus Emergency Response Fund. To see how you can access the festival within Minecraft, check out the instructional video below. There will also be other, more conventional ways to stream sets from the festival. Links will be posted on the website.
Massive Attack's Mezzanine is on our list of the Top 50 Electronic Albums of the '90s.