Brian Eno announces Music For Installations box set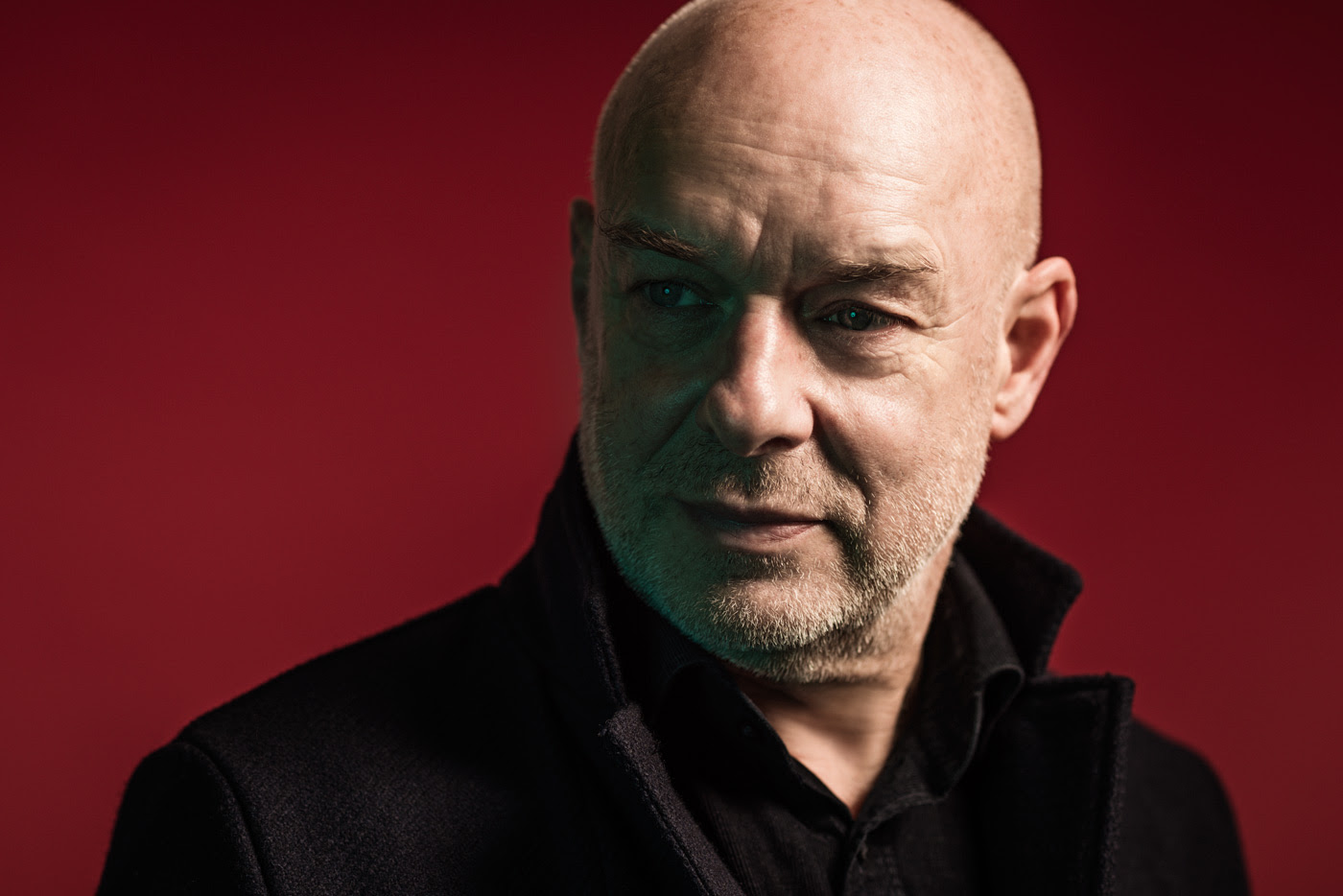 Brian Eno has announced a new box set of music created for event-specific art installations. It's titled Music for Installations, and it's being released May 4 via UMG. It's being released as both a six-CD box set and a 9-LP limited edition box, and includes works that date back as far as 1985, and also includes a disc's worth of previously unreleased music. Take a look at the tracklist below, as well as the box set's packaging.
Brian Eno's last album was 2017's Reflection.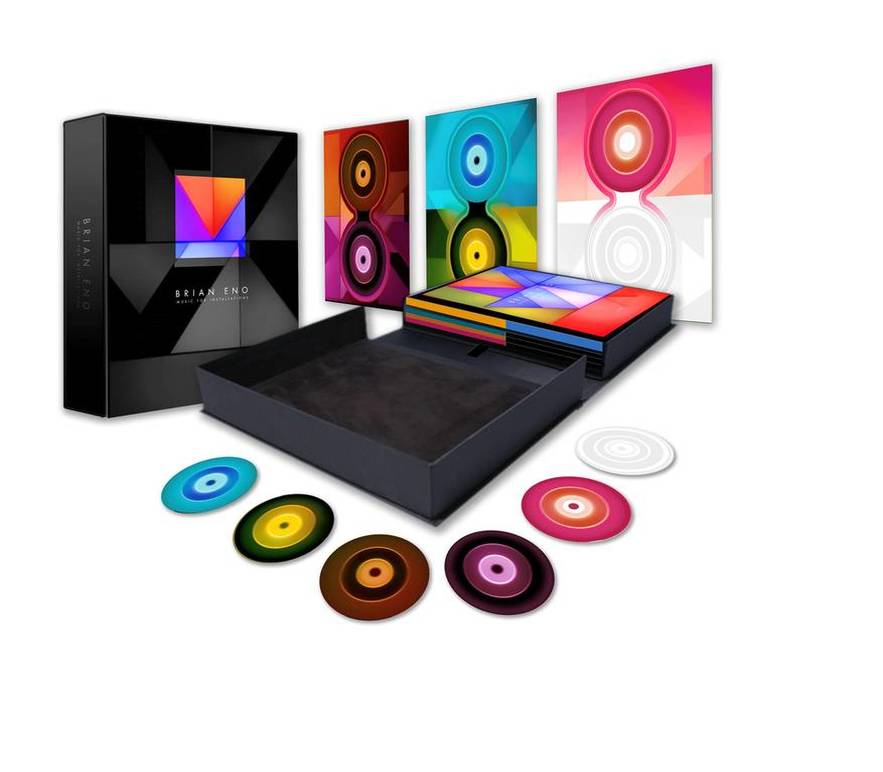 Brian Eno Music For Installations tracklist:
Music From Installations (previously unreleased):
1: 'Kazakhstan'
2: 'The Ritan Bells'
3: 'Five Light Paintings'
4: 'Flower Bells'
Premiered 'We Are Energy' in Kazakhstan in 2017, 'Sound in the City' in Beijing in 2005, 'Pictures of Venice' in Venice in 1985 and at 'Light Music' in Italy, 2017, respectively.
77 Million Paintings (previously unreleased):
1: '77 Million Paintings'
Premiered at the inaugural exhibition of '77 Million Paintings' at La Foret Museum Tokyo, Japan, 2006.
Lightness – Music For The Marble Palace (previously only available as a limited-run CD, via Enostore only):
1: 'Atmospheric Lightness'
2: 'Chamber Lightness'
Premiered at the Eno installation 'Lightness in the Marble Palace' at The State Russian Museum in St Petersburg, Russia, 1997.
I Dormienti / Kite Stories (previously only available as separate limited run CDs, via Enostore only):
1: 'I Dormienti'
Premiered at an eponymous installation by the Italian sculptor Mimmo Paladino at The Undercroft of The Roundhouse in London, 1999.
2: 'Kites I'
3: 'Kites II'
4: 'Kites III'
Premiered at an installation by Brian Eno at the Kiasma Museum of Contemporary Art in Helsinki, Finland, 1999.
Making Space (limited-run CD previously only available at Eno installations and on the Lumen website):
1: 'Needle Click'
2: 'Light Legs'
3: 'Flora and Fauna' / 'Gleise 581d'
4: 'New Moons'
5: 'Vanadium'
6: 'All The Stars Were Out'
7: 'Hopeful Timean Intersect'
8: 'World Without Wind'
9: 'Delightful Universe (seen from above)'
Compiled by Eno for sale exclusively at his installations, this was first made available while guest artistic director of the Brighton Festival, 2010.
Music For Future Installations (previously unreleased):
1: 'Unnoticed Planet'
2: 'Liquidambar'
3: 'Sour Evening (Complex Heaven 3)'
4: 'Surbahar Sleeping Music'
Brian Eno's "Reflection" is featured on our list of 10 Essential Stunt Songs.