How Bruce Springsteen's "Johnny 99" ended up an unlikely political statement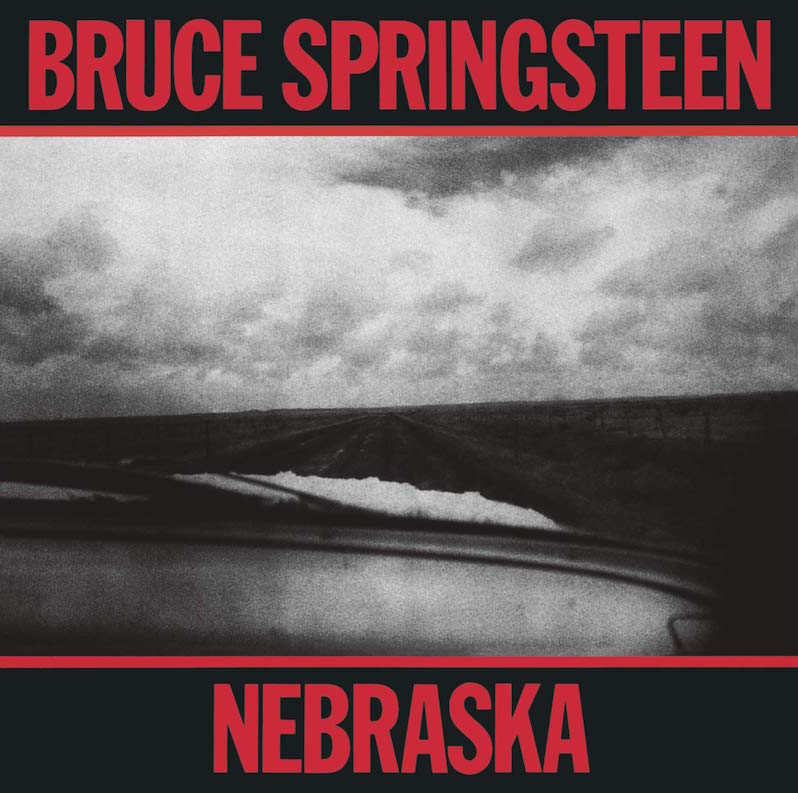 Blood on the Tracks is a bi-weekly series that documents songs with dark histories. Sometimes they're songs about something gruesome or terrifying, and sometimes they're seemingly innocent tracks that are given a bizarre and sometimes horrific new life over time.
***
There are few things more offensive as an artist than having your message misinterpreted and co-opted by someone whose values contradict your own. And it happens every election season, without fail. John McCain being asked not to play Foo Fighters songs at his campaign rallies. Bush being asked not to play the Old 97's. Trump, bafflingly, choosing to play Leonard Cohen's "Hallelujah" before getting the cease and desist this year—when you're running for president, it seems, the artist's permission (even the permission of the artist's estate!) is never a consideration.
It's one thing to play a song without an artist giving the OK, it's yet another to invoke that very artist himself, as someone who shares your campaign platform values. In 1984 during a campaign stop in Hammonton, New Jersey, Ronald Reagan used the popularity of Bruce Springsteen's then-new album Born in the U.S.A. as fodder for pandering to the locals, noting that "America's future…rests in the message of hope in the songs of a man so many young Americans admire—New Jersey's own Bruce Springsteen."
That didn't sit well with The Boss. For much of his career up to that point, save for a fundraiser for George McGovern in 1972, Springsteen avoided openly discussing electoral politics, uncomfortable with the idea of using his platform to endorse candidates, though his songs often featured messages that spoke to socio-political issues. One of them, for instance, was "Born in the U.S.A.," the upbeat pop hit that Reagan's campaign and conservative columnists like George Will equated with hope and "Morning in America," Reagan's campaign slogan, brimming with optimism for America's promise. Only they probably didn't listen too closely to the lyrics, because the song actually tells a story of how poorly the U.S. treats veterans: "Down in the shadow of the penitentiary, out by the gas fires of the refinery/ I'm ten years burning down the road, nowhere to run, ain't got nowhere to go."
Springsteen decided to address Reagan's unauthorized co-opting of his message at a Pittsburgh concert in September of 1984. Between songs, Bruce remarked, "The president was mentioning my name the other day, and I kinda got to wondering what his favorite album musta been. I don't think it was the Nebraska album. I don't think he's been listening to this one."
He proceeded to play "Johnny 99," a song about an automotive factory worker who loses his job, murders a night clerk and then asks the judge for an execution verdict. Yeah, I bet Reagan's team didn't listen to that one.
Playing "Johnny 99" after that brief preamble was Springsteen's way of telling the Gipper, "Take my name out of your mouth." See, the thing about Springsteen is that he does have songs of hope, but he has just as many songs about people getting fucked over or people who made the wrong choices. His songs of humanity aren't one-size-fits-all; he has compassion and empathy for his subjects, but they often do wrong to other people, sometimes after being wronged themselves.
The whole of 1982's Nebraska, a home-recorded acoustic album that represents Springsteen at his darkest and most stripped-down, comprises characters for whom answers don't come easy. The narrator of "Atlantic City" agrees to do a hit for the mob because of the debt he's accrued. "Highway Patrolman" is a complicated story of two brothers caught on opposite sides of the law. And the title track is a curiously beautiful take on the murder spree of Charles Starkweather. It's a chilling album, sometimes even terrifying—Springsteen was heavily inspired by Suicide's self-titled debut album, and "State Trooper" even nods to "Frankie Teardrop" with its sudden, sharp yelps.
"Johnny 99," in terms of plot, also nods to "Frankie Teardrop." The storyline is the same, though by comparison, it might even pass for a regular rock 'n' roll song, albeit one played with out a proper rock band. A Sun Records-style rockabilly number in which Springsteen lets his voice carry most of the song, "Johnny 99" sounds a lot like a classic American country, blues or rock 'n' roll song. And much like the folk songs that informed those genres, it's a tale told with casualties. Just as with "Atlantic City," the protagonist in "Johnny 99" is desperate, pushed to do something he never thought himself capable. Inspired by the actual closing of a Ford plant in Mahwah, New Jersey, where the song's actions take place, "Johnny 99" follows Ralph, who "went out looking for a job and he found none," and by the end of the first verse murders a man.
It's about as bleak as Springsteen ever got, but it's still cut from the same cloth as songs like "Darkness on the Edge of Town" or "Racing in the Street." Where many of his biggest anthems were about overcoming circumstances, or finding hope in spite of the things that hold us back, sometimes he seems to just say that things don't work out, things go bad, sometimes hopelessly so. "Johnny 99" is one of them, which despite essentially being a murder ballad made it to number 50 on the Billboard Mainstream Rock Tracks chart.
Bruce is probably right—neither Reagan nor his speechwriters nor George Will ever listened to Nebraska, or even really "Born in the U.S.A." for that matter, which was a song originally written for Nebraska. (It's pretty bleak too!) When Springsteen addressed his awkward use as a prop in a Reagan speech, his act of protest was a subtle one, but the message of playing "Johnny 99" in his response was clear: No matter the promises of "Morning in America," too many among us will still never end up seeing the sunlight.
---
Support our Site—Subscribe to Our Patreon: Become one of our monthly patrons and help support an independent media resource while gaining access to exclusive content, shirts, playlists, mixtapes and more.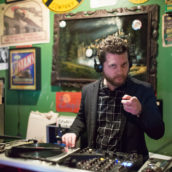 Jeff Terich
Jeff Terich is the founder and editor of Treble. He's been writing about music for 20 years and has been published at American Songwriter, Bandcamp Daily, Reverb, Spin, Stereogum, uDiscoverMusic, VinylMePlease and some others that he's forgetting right now. He's still not tired of it.