10 Essential Home-Recorded Albums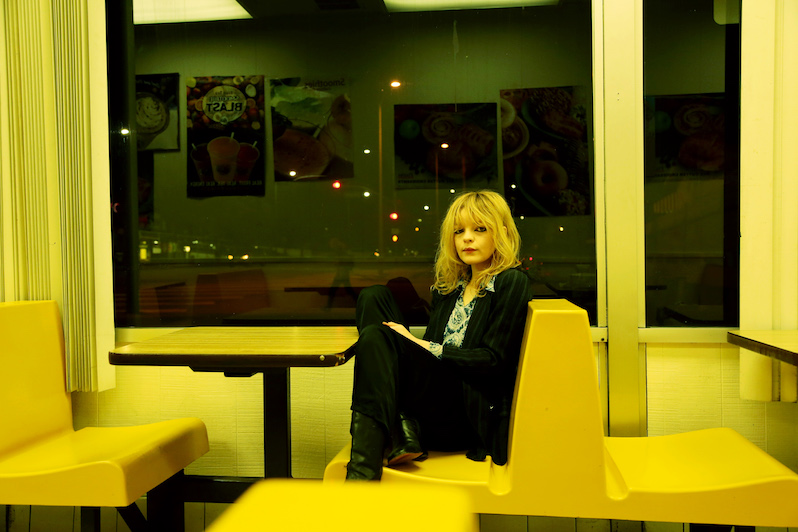 Being indoors for extended periods of time—at the time of this writing it's well over a month—has changed how the music industry is operating, at least temporarily. Live music has been halted, performances are happening via live stream, and recording can only happen when people remain six feet apart. But there is another option: home recording. It's not like this is a new idea, of course. Artists have been making music from home for decades, essentially ever since portable multi-track recording devices have been on the market. And the sheer number of home-recorded albums we could have sifted through could easily produce another list or two (and probably will!—we'll see how the rest of quarantine goes). But because the idea of being creative at home is a necessity, we put together a list of essential home-recorded albums as inspiration. Sometimes you don't even need to leave your living room to create your masterpiece.
---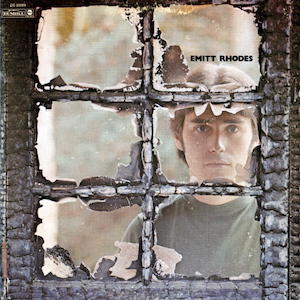 Emitt Rhodes – Emitt Rhodes
Emmit Rhodes' second, self-titled LP was recorded onto an Ampex machine in his parents' garage in Hawthorne, California, a few months after his band The Merry-Go-Round stalled. Rhodes handled all the instruments and vocals himself, a rarity in those times for breaking artists not named Todd Rundgren, but the album's pop elegance made the boyish 20-year-old sound more like a casual studio band with strong harmonic sense who'd learned the proper lessons from the Beatles. (The era's fun-loving conspiracy theorists, admirably moving on from the "Paul Is Dead" hoo-ha, thought Rhodes was McCartney in disguise.) The album was a minor hit for Rhodes, but was quickly forgotten despite its 12 economic and beguiling gems: the flawlessly descending "Somebody Made for Me," the hopelessly modern "Fresh as a Daisy," the poignant "Live Till You Die" and the surprisingly tart "You Should Be Ashamed." But like Big Star's '70s releases, its cult stature grew for decades afterward. – Paul Pearson
---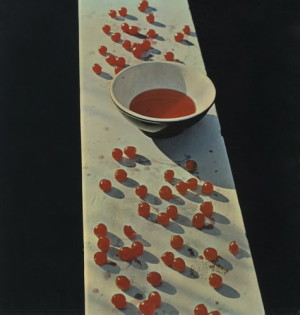 Paul McCartney – McCartney
Since its initial release, McCartney's eponymous debut in 1970—written and recorded in seclusion in direct response to John Lennon's private announcement in September 1969 that he was leaving the Beatles—got beaten up badly by the press. Decades after the fact, Paul said of the album, "Y'know, it's now what would be called an 'indie' thing. To me, then, it was just … knockin' around experimenting' with some sounds and not worrying how it was gonna turn out. I think that was one of the secrets." Recorded mostly using basic home-recording equipment at his house in St John's Wood, apart from occasional contributions by his wife, Linda, he performed the entire album alone by overdubbing on four-track tape.
Let's be straight up. McCartney was recorded during a period of depression and confusion. He did what all artists do in great times of uncertainty and upheaval—he made something. I'm sure he complained, dipped into self-medication mode, pissed off Linda a bit, but eventually, unbeknownst to said defunct band, Paul made his first solo album. Emoting all the feels of that instant, "Maybe I'm Amazed," the only single and hit from the debut, gets up front and clear: "Maybe I'm a man and maybe I'm a lonely man/Who's in the middle of something/That he doesn't really understand." Bingo.
Ever since rediscovering the blue-eyed soul dart "Arrow Through Me" from the delightful High Fidelity reboot on Hulu, featuring Zoe Kravitz and a solid crew of supporting actors, I've been going back into solo McCartney projects because besides Ram and the joint for days "Goodnight Tonight," I missed a bunch. Having many late nite discussions with my crew of record nerd opinionists for the past couple of months—trust I'm one of them—mileage does indeed vary. The Wings era, a trick bag for sure, produced some heights, "Back To The Egg" being one of them. Then some Velveeta sides of the '70s surface. Despite the creative pitfalls, Wings allowed Paul to play in a band with his wife Linda. Epic cool points, right on Paul.
McCartney holds the rough outline of what to expect from future Paul albums. His pop side, serious side, enduring love for his wife—even experimental Paul gets a sneak peek. Like "Momma Miss America," a plodding bluesy instrumental stretch broken up into two segments. It's a track I came to find on weird mixtapes, one of which by Oakland's Once & Future Band for a BBC 6 Tom Ravenscroft broadcast. Lo-fi, sparse and teeming with presence. For my money, that's when Paul is cooking, El Fuego, during the '70s and early '80s. Embracing space. Working without that net. Which is probably why The Beatles imploded when they did.
Neil Young, who inducted Paul into the Rock and Roll Hall of Fame in 1999 put it best: "I loved that record because it was so simple. And there was so much to see and to hear. It was just Paul. There was no adornment at all … There was no attempt made to compete with the things he had already done. And so out he stepped from the shadow of the Beatles." – John-Paul Shiver
---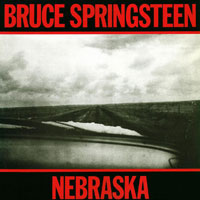 Bruce Springsteen – Nebraska
Bruce Springsteen didn't begin writing Nebraska with the intent of making it an intimate, home-recorded acoustic album. Two years after emerging from the studio with the epic wealth of material that comprised 1980's epic The River, Springsteen began recording demos of some new, stark, darker material inspired by the haunted synth-punk of Suicide in his home in Colt's Neck, New Jersey. A couple months later, he went back to the studio to record full-band versions of the new songs with The E Street Band, but he wasn't satisfied with those versions—louder, rowdier versions of songs like "Atlantic City" and "Nebraska" just didn't fit the anguish and intimacy of the material or do justice to the torment and regret of the protagonists of his songs. He realized after the fact that his demos—ghostly, acoustic versions of songs featuring sad and sympathetic depictions of people whose circumstances have pushed them to desperate acts—were, in fact, the album. A handful of tracks from the Electric Nebraska sessions did eventually become re-recorded for 1984's Born in the USA, and the others will undoubtedly remain the subject of fan speculation, even if drummer Max Weinberg speaks highly of the end result. As for the official, stripped-down, home-recorded Nebraska, well, it's perfect just the way it is.- Jeff Terich
---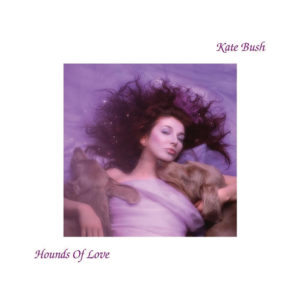 Kate Bush – Hounds of Love
For the purposes of this article, we mostly avoided examples like The Beach Boys and Prince—artists who recorded in professional studios that happened to be on their property. It's not cheating, necessarily, but Kate Bush's is so much more charming: Wickham Farm Studio, as its known, is a 24-track studio converted from a barn behind her family home. And though she's recorded only two albums there—Hounds of Love and 1989's The Sensual World—they're among the best in her catalog. It's a romantic thought, imagining Bush waking up, having her morning coffee, walking over to the barn and then putting to tape one of the greatest art rock albums the world's ever known. The sheer immensity of a track like "Running Up That Hill," naturally, requires a more professional setup than a simple hit-record setup on a Teac 4-track, and indeed some of the album features overdubs recorded at Dublin's Windmill Lane. But the fact remains: Kate Bush recorded her masterpiece without leaving home. – Jeff Terich
---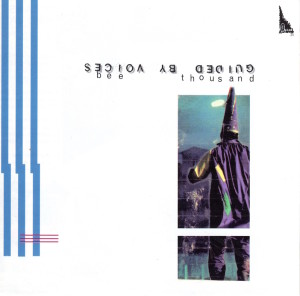 Guided by Voices – Bee Thousand
The pull quote about Alien Lanes, Guided by Voices' first album on Matador Records, was that its recording cost, "if you leave out the beer, was about ten dollars." With this in mind, one would think its predecessor, the ramshackle masterpiece Bee Thousand, was recorded with whatever change GBV mastermind Robert Pollard could find in his couch. Cobbled together in basements and garages over three days, Bee Thousand sounds like Blonde on Blonde if it had been made by a Beat poet with high-functioning alcoholism and a four-track recorder: In little over half an hour, Pollard hallucinates in a hall of mirrors, toasts his own band's failure to hit it big, gets robbed by an overweight phantom and offers to buy you an albatross as a necklace. Somehow, it all hangs together as one of the most inspired acts of musical lunacy of the '90s. A jaded Pollard was ready to call it quits on GBV—neither the first nor last time he'd float the idea—but even if he had made good on his threat, Bee Thousand would have enshrined the band's legacy. – Jacob Nierenberg
---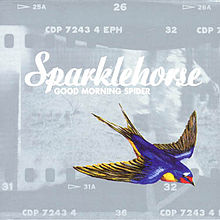 Sparklehorse – Good Morning Spider
Mark Linkous probably would have recorded the entirety of his output at home if he was given the option. Only 2001's It's A Wonderful Live saw Virginia singer/songwriter entering an offsite studio, on the request of his label, Captiol. But prior to that, he put together two full-length albums of diverse, beautiful and often quite strange indie rock in the studio he set up on his Virginia farm. Of those, Good Morning Spider feels the most intimate and homespun—a song like "Saint Mary" feels too vulnerable and almost painfully beautiful to have been captured in Hollywood with a big-budget producer. At the time Linkous begun making the album, however, he was recovering from a near-fatal drug overdose that left him temporarily unable to walk, and as a result he was in a wheelchair for six months. And there's some of that fragility and pain on Good Morning Spider; there's also joy, determination and an occasionally unrelenting intensity amid the gentler moments. Opening track "Pig" is as aggressive and snarling a piece of music as Linkous ever recorded during his too-brief career. You'd never know this all happened on a Virginia farm. – Jeff Terich
---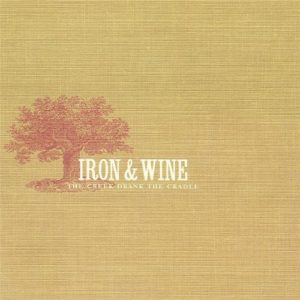 Iron and Wine – The Creek Drank the Cradle
One can hardly blame Iron and Wine's Sam Beam for wanting to paint with a broader palette in recent years, but his adoring disciples remember their road to Damascus moment and for most it wasn't his forays into jazz and soul. That's maybe unfair—Beam's nothing if not consistent—but nothing he's done holds a flame to those gorgeous beasts that were his first records, none more so than debut The Creek Drank the Cradle. Initially recorded as demos on a simple four-track recorder in his living room, the collection of tracks ended up being released as they were, and all the better for it. The beauty of Beam's songs is the intimate sincerity they afford the listener—a sense you're being invited into a special moment—and in that sense the lo-fi sparsity of The Creek Drank the Cradle feels truly authentic. The cleverly wrought musings on the passing of love and time, the flourishes of slide and banjo that flesh out acoustic sketches; all the Iron and Wine hallmarks brought to bear in startling honesty. He's become more polished and expansive over time, but whenever Iron & Wine returns to that intimate sound you feel you're back at home with an old friend listening to him spin tales over his acoustic. Because in a way you once were. – William Lewis
---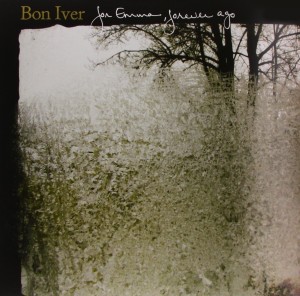 Bon Iver – For Emma, Forever Ago
Bon Iver's debut album may well be better remembered for the legend surrounding it than the actual music itself. Man who's experienced great loss exiles himself to an isolated cabin in the woods for a few months, emerging with humility and catharsis—and luckily a best-selling piece of art to boot. The man was Justin Vernon and while he's not the first to have found artistic liberation in seclusion—and the cavalcade of imitators that have followed mean he's certainly not the last—Vernon's Walden moment was special for one key reason; the music does surpass the myth. Recorded over the time spent in that hunting cabin, For Emma, Forever Ago is nine gorgeously rendered songs woven with honesty and intimacy. Vernon's haunting falsetto accompanies his loosely tuned acoustic guitar; layered choral and horn arrangements giving a sense of depth, even warmth, to these otherwise sparse recordings that reflect the cold isolation of his surroundings. He grapples with loneliness and loss in snippets of abstract lyricism, his pain keenly felt, shared and finally released in solidarity with the listener. Connection is what we crave after all, and it's what led to nine truly lovely songs being laid down on tape for the world to hear, even in the sadness of solitude. – William Lewis
---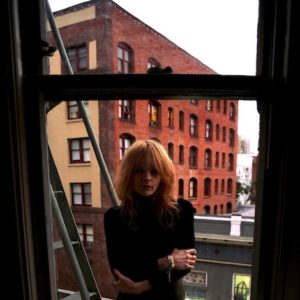 Jessica Pratt – On Your Own Love Again
Of Jessica Pratt's three albums released so far, only one's been made in a professional studio: last year's Quiet Signs, a record so stark and intimate you'd likely only notice the technology and mic-placement upgrade with deeper listening. Her previous two were made at home, though her 2015 effort On Your Own Love Again sounds not so much like it was captured in a Los Angeles apartment but rather in some secret psychedelic garden 45 years ago. But Pratt's version of lo-fi isn't quite the same as some of the cult icons of DIY; there's a bit of tape buzz and analog hum, but it contributes to a sound that's uniquely mystifying. It helps that Pratt's songs are beautifully written and performed, descended from singer/songwriters like Nick Drake and Elliott Smith but with strange and subtle twists. It's rainy day music for microdosing in your Earl Grey. – Jeff Terich
---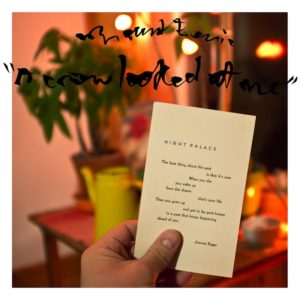 Mount Eerie – A Crow Looked at Me
Phil Elverum wrote and recorded A Crow Looked at Me in the room where his wife died. He collected the packages that she had ordered before her death, planning for a future that she knew she would not be a part of. He poured her ashes onto a chair on a hill so she could watch the sunset. He broke down in the local supermarket. He took the trash out at night, finding old toothbrushes and dried-out, bloody, end-of-life tissues. He went on a hike with their daughter, watching as a crow followed them through the woods and wondering if his wife's spirit lived on in the dark bird. He sang about all of this in excruciating detail on A Crow Looked at Me, an album that was recorded in a house that death had made no longer a home; it feels imprecise to even call it an album, as its songs are largely devoid of music or subtext. But despite Elverum's declaration that death is "not for singing about, not for making into art," A Crow Looked at Me is a shatteringly personal document of a universal experience: to grieve, and find a way to live after, the loss of a loved one. This is not a record one wants to listen to. But in a time when death is terrifyingly real for so many of us, it is one that someone, somewhere, needs. – Jacob Nierenberg
---
Support our Site—Subscribe to Our Patreon: Become one of our monthly patrons and help support an independent media resource while gaining access to exclusive content, shirts, playlists, mixtapes and more.