Bun B : Return of the Trill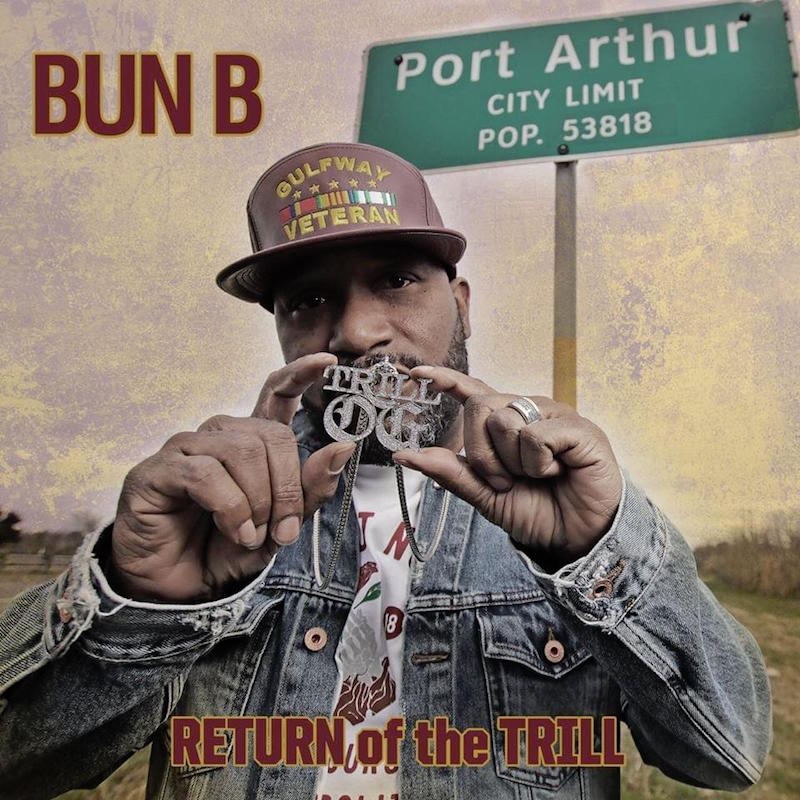 Old rockstars have been a thing for a long while. Plenty of big-name rockers have made the transition out of the zeitgeist with varying levels of success, with some even managing to put together second phases worth hearing (Bowie's the best example here, probably). But rap music is a young genre—about 40 years old, compared to 60-plus for rock. So lots of rap's early luminaries are only just now aging into legacy acts. Aging rappers mostly seem to want to do one of three things: 1. cling to "real hip hop" fundamentalism and throw rocks at newcomers, 2. go the "how do you do, fellow kids?" route and chase hits they'll never get, or 3. make good, safe music for loyalists. Houston legend and UGK co-founder Bun B, who's just released his fourth solo Return of the Trill, is closing in on his third decade in the rap game—he was just 19 when UGK released their first record (he's now 45, a husband and a grandfather). So God bless Bun for staying in his lane and aging gracefully. Return of the Trill is a testament to Bun B's reliability and virtuosity, a mature and authoritative effort that plays to the strengths of its star.
Even though Bun takes top billing here, he's always been best as a collaborator. UGK was so great because of how Bun and Pimp C played off of and balanced each other. Pimp's icy sneer was the perfect complement to Bun's heavy drawl, and as a producer, Pimp was warm, melodic, versatile and deeply Southern. UGK's albums always featured work from multiple producers, but Pimp's twangy, wood-grain aesthetic was the blueprint. Bun's adapted his flow admirably to plenty of textures—from bhangra-funk on Jay-Z's "Big Pimpin'" to DJ Premier boom-bap on Trill OG's "Let Em Know"—but he'll always sound best on the woozy country-rap tracks he came up destroying. And if there's one thing Bun's previous solo albums have lacked, it's cohesion. All four of them are varying degrees of good, but even the best of them (the first two, for my money) felt beholden at times to rap radio; there's no reason for Bun to get a chorus from Sean Kingston or whoever. What Bun most needs is a curatorial presence, like Pimp, who knows the way a Bun B album should sound in 2018.
Enter Big K.R.I.T. The 32-year-old, Mississippi-bred rapper/producer made his name on fiery, soulful Dirty South revivalism, and his tracks carry the same bluesy warmth that Pimp's did. K.R.I.T. is both a UGK acolyte and a Southern-rap auteur in his own right, and when news broke that he'd be executive-producing Return of the Trill, the public consensus (at least as I saw it) was, "Oh, of course." It just makes sense: How many times have you seen a new-school talent taking an icon back to their roots? So K.R.I.T. produces half the record here, and reports are that he assisted with the selection and production of the other beats as well. And that's a great thing for the album. K.R.I.T.'s a proper album artist, and his influence on the cohesion and fullness of Return can't be overstated. Relative unknowns like Texas' own B.Barber and Oktober1st both acquit themselves well, and old standbys like Cory Mo and Big E bring the heat. Most everyone stays in the UGK pocket—warm, effusive blues-rap, low organ trills and thick bass hits. The left turn, like Oktober1st's reggae bounce on "Rudeboi" or BeatKing's atonal, hard-clanging rider beat on "Hoes from the Hood," break up the monotony without being off-putting. All the guests bring their A-game, too, from the old guard (Lil Keke, T.I.) to the new kids (Killa Kyleon) to the "wait, what?"s (Giggs, El-P).
Bun, for the most part, stays in the pocket as well. His voice has gotten deeper and more grizzled with age and he sounds every bit of his 45 years—in a good way. His limber flow hasn't hardened over time, and when he's really fired up, as on early firestarter "Recognize," he's still capable of twisting syllables thrillingly: "Charismatic essential, fucking up your centrifugal / With trill pumpin' up through my ventricles." It's encouraging, too, to hear Bun take a turn for the political; "Blood on the Dash" makes an honest effort to grapple with police brutality from both sides, and "U a Bitch" finds equal time to excoriate both snitches and the prison-industrial complex. The only real misstep here is "Slow It Down." K.R.I.T.'s moody, horn-inflected beat and Bun's voice both carry so much gravitas that it's disappointing to realize the entire song is just about how Bun likes his weed. But Bun sounds great on this record no matter what he's saying; he's utterly in his element. K.R.I.T. and Bun have crafted a truly solid late-career effort here, and its brightest spots are well worth your time.
Similar Albums: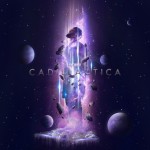 Big K.R.I.T. – Cadillactica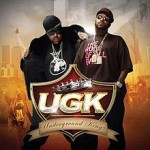 UGK – Underground Kingz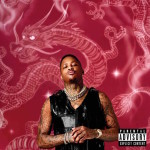 YG – Stay Dangerous