Cave In announce final album with Caleb Scofield, Final Transmission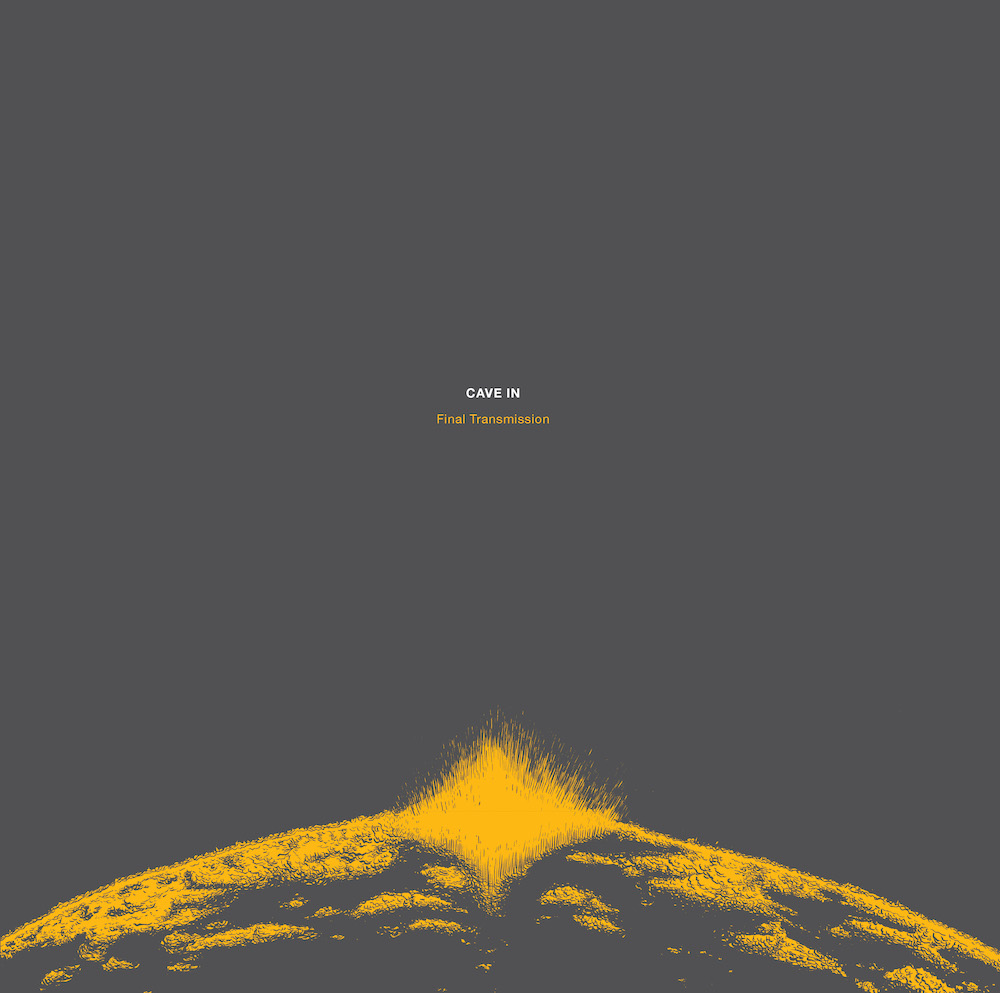 Cave In have announced their final album. Final Transmission will be released via Hydra Head on June 7, and the album comprises sessions that began shortly before the death of longtime bassist Caleb Scofield. They were initially intended to be demos, but the band ended up finishing the proper album to honor their late friend and bandmate. That's the album's artwork above.
"Getting these mixes back was really hard," says frontman Steve Brodsky in a press release. "I don't think I've cried so much putting together any record. I've definitely felt like bursting into tears while I was working on things, but this was actual water being shed. I don't try to look too deeply into how these things work, but these recordings are some of our last moments spending time with him." Half of the proceeds from the album will be given to Scofield's family.
They've shared a new song from the album, titled "All Illusion," which you can hear below.
Cave In Final Transmission tracklist:
1. Final Transmission
2. All Illusion
3. Shake My Blood
4. Night Crawler
5. Lunar Day
6. Winter Window
7. Lanterna
8. Strange Reflection
9. Led To The Wolves
Cave In's Until Your Heart Stops is featured on our list of the Top 100 Metal Albums.