Celebrate the Catalog : PJ Harvey
I see danger come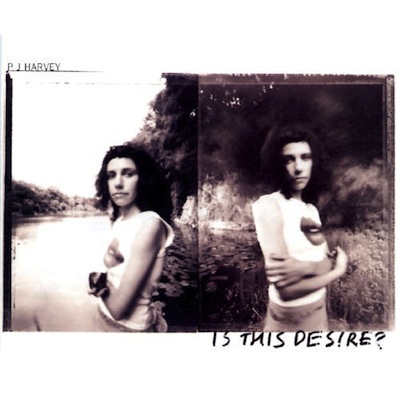 Is This Desire?
(1998; Island)
Buy at iTunes
In 2004, Harvey told Filter magazine that Is This Desire? was "probably my favorite record that I've made because it had a lot of guts." Indeed, for all the noise she had made to this point in her career, slowing down the music to such a level of subtlety must have felt like a true accomplishment. It's just as likely that it might have bored some of her fans because it didn't rock hard enough, but maybe they weren't listening closely enough. Harvey always accepts change, and her decision to eliminate the guitar as the centerpiece speaks volumes. Her vocal range is there — the gentle whisper of "The Wind," layered with a sweet falsetto, to the envious sing-speak of "Catherine" — and the atmospherics are definitely there. The sexy strut bass line on "Electric Light" pictures Harvey walking down an endless flight of stairs, and the march continues on "The Garden," and into "Joy." Never has Harvey strolled so slowly down a spiral of sound, and, unfortunately, the album is over before we can digest what actually happened. Is This Desire? is a question — but meant for whom? It doesn't really matter. Just listen to the crystal keys, the sweet melancholy, and there's not much left to crave.
Rating: 7.9 out of 10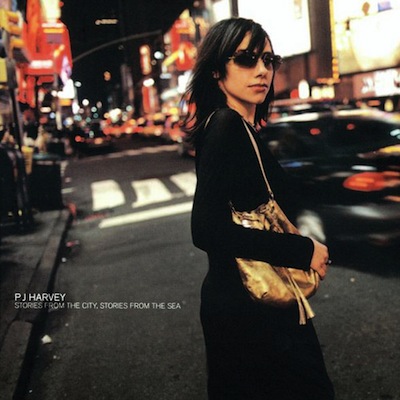 Stories from the City, Stories from the Sea
(2000; Island)
Thom Yorke and Polly Jean get together for some recording sessions — sounds like a match made in heaven. Did they share a candle-lit dinner? Did they share a kiss? Probably not: They're professional musicians, but hearing Yorke's presence on the record, their time in the studio seems to have ignited a detectable spark. Yorke lends keyboards and vocals to three tracks, including "This Mess We're In," where he takes the lead. They sound in love ("The city's sunset over me"). At this point, Harvey and Yorke were at the climax of their careers; both musicians broke out around 1993, and Radiohead's masterpiece Kid A had just dropped three weeks before Stories From the City came out. Of course, Yorke was just a guest. Harvey and her backing band (Rob Ellis is back with drums and production) run the alternative rock gamut, but it's "pop" by only Harvey's standards, which is not mainstream sounding at all. Stories is sleek, but that's an advantage; it's supposed to sound gorgeous. However, Harvey's blues punk guitar returns for "Kamikaze," and the frenzy could soundtrack the worst of days. It's fucked up; Stories reflected Harvey's love for New York City (she had spent six months there), and then terrorists flew planes into the Twin Towers one year later. The album won her the 2001 Mercury Prize, and she accepted the award on Sept. 11 after watching the destruction at the Pentagon from her hotel room window. It's a bittersweet triumph.
Rating: 9.0 out of 10
Uh Huh Her
(2004; Island)
Experimentation and space shifting comes easier to Harvey than bread scraps to seagulls. At one moment she's tracking a recorder over some muddy blues guitar ("Cat on the Wall"), and the next she's delicately strumming an acoustic ("The Desperate Kingdom of Love") that soothes so well. Uh Huh Her even finds Harvey playing a xylophone ("You Come Through") like an elementary student in sixth-grade music class. Maybe I'm the seagull taking the bait? Or maybe Harvey is truly miraculous, taking turns wherever she goes. From the stripped punk of "Who the Fuck?" to the delicate, continuous key tapping of "The Slow Drug," Uh Huh Her soars and sinks like a mysterious roller coaster. The album can be heard as an extension of 4-Track Demos — she did the entire recording herself, except some final drum tracks from Rob Ellis — and where Tracks was more raw and exhilarating, Uh Huh Her makes up with more musicianship and exploration. Seven albums in, and Harvey is almost untouchable.
Rating: 8.7 out of 10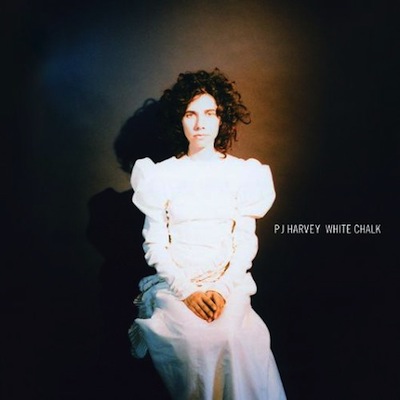 White Chalk
(2007; Island)
Every great artist is allowed at least one pardon. Compared to the rest of Harvey's sprawling catalog, White Chalk is a misstep, but you can't blame her for trying something different. With not much more than piano and her creepy vocals, her take on gothic folk does not work as well as expected. Usually known for more dynamic range within an album, White Chalk doesn't change much, or go much of anywhere; the music is stuck. White Chalk utterly depresses me, and I want to turn it off.
Rating: 4.0 out of 10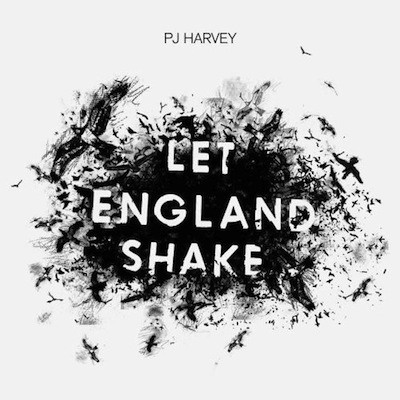 Let England Shake
(2011; Vagrant)
Let England Shake is the first of Harvey's albums where she's not pictured on the cover. This may be an insignificant topic to discuss, but it's another change for an artist who is always evolving. Harvey has had her share of disturbing lyrics, but they're more alarming than ever here — war, loss of life, endless battlegrounds. "Fog rolling down behind the mountains, on the graveyards of dead sea captains / let me walk through the stinking alley to the music of drunken beatings" she sings on "The Last Living Rose" before a brief moment of trombone skronk. Despite all the lyrical imagery of suffering, the music is delightful and uplifting. Harvey is experimenting with two new instruments here — autoharp and zither. In particular, the autoharp stands out on "The Words That Maketh Murder," lifting the fallen soldiers out of their graves and clears the overcast sky. If Harvey's live band played during a battle of any World War, the fighting would likely stop. She has the power. We can't look away.
Rating: 9.3 out of 10
You might also like: