He Said/She Said: A Playlist with two sides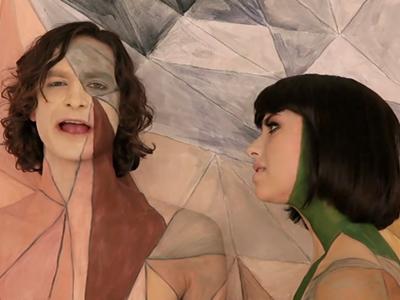 The recent earworm success of Gotye's "Somebody That I Used to Know," though now over a year old, is due to a combination of several elements of hit songwriting and being one of those songs that stands out in a crowd. Amidst all of the Katy Perry, Taio Cruz, LMFAO, and Carly Rae Jepsen, sometimes there are leftfield "adult" MOR tracks that somehow appeal to the kids as well. But, the other thing it has going for it is a time old tradition in music, especially in Broadway productions, the "he said / she said" conversational dynamic. By using this back and forth, male / female dialogue, songs of pained or broken love are made that much more dynamic. There are always two sides to every story, if not more, and these songs are a good playlist for that inevitable breakdown.
Gotye – "Somebody That I Used to Know"
This is the one that everyone is listening to now, spurring parodies and covers aplenty, and is the one that inspired this particular playlist. It's not my favorite on the list by any means, but one can't deny its appeal. Gotye's Sting or Peter Gabriel-like sound is welcome after the long absence of pop hits from either. After all, one started playing the lute and the other went orchestral. Though, with Gotye's use of xylophone, the song becomes unique, though let's hope it doesn't become the new whistling. Gotye and female singer Kimbra trade lines about a not-so-perfect love story. It seems they both wanted it to be over, but now they can't even be friends. The twist on the line, "somebody that I used to know," in Kimbra's verse, turns Gotye from a somewhat pitiable figure into a girl-hopper.
Stars – "Your Ex-Lover is Dead"
Immediately, as soon as I started catching wind of the popularity of the above Gotye song, I was reminded of this Set Yourself On Fire highlight by Stars, one of many in this ilk, and was recommending it to everyone who would listen. It was sort of an "if you like that, you'll love this!" Torquil Campbell and Amy Millan are the he and she in this story-song of heartbreak. Though, unlike the last song, this one takes place during a chance meeting of the two former lovers seemingly long after the fact. Both are lying to themselves about their feelings and trying to play it cool. Each voice is separate at first, but then come together to deliver the same message to each other and the result is magical, though heart rending. Each lyric is incredibly well-written and it is hard for me to pick just one, but I'll give you this segment:
"Nothing but time and face that you lose,
I chose to feel it and you couldn't choose,
I'll write you a postcard, I'll send you the news
From the house down the road from real love."
Lush – "Ciao!"
Miki Berenyi and Jarvis Cocker are not two artists that I would have put together, not out of any notion of compatibility, but more out of just not being genius enough to think of it. However, they were the ones smart enough to do this brilliant he said/she said tune. This one is probably the most vitriolic of the bunch with each full of spite, rancor and bitterness. It's a great song for getting out of a post-breakup wallow. The greatness of this song lies not only in the great pairing of talents, but also in the betrayal of real feelings through the lyrics. Both claim that the relationship was a huge mistake and that they are so much better off without the other, yet, if that's true, why is each trying so hard to convince the other of being happy? Or are they trying to convince themselves?
Postal Service – "Nothing Better"
While Miki and Jarvis are both in pseudo-denial, only one person is in "Nothing Better," and that is Ben Gibbard. Jen Wood, the she in this song, is out the door and already down the road while Ben is still thinking he can fix the relationship and heck, why not, even get married! Nope, sorry Ben, I think that ship has sailed. Of course, this being the Postal Service, as opposed to say, Death Cab for Cutie, the song is full of bounce and pop-friendly melodies. The lyrics belie the uplifting nature of the music, and I suppose that is part of what makes this a great song.
Stevie Nicks & Don Henley – "Leather & Lace"
It is amazing that Stevie Nicks doesn't have any real standout he said/she said tracks with her ex, Lindsey Buckingham. It's been said before that with Fleetwood Mac, she was forced to sing backup vocals on some of Buckingham's most bitter compositions. Maybe she was saving up all of her anger for her solo debut. That being said, she does have a hit with another ex, the one right after Lindsey, Don Henley of Eagles. From her first album, Bella Donna, the imagery of "Leather and Lace" may be trite, but the song works. While not exactly a breakup song, it expresses feelings of imperfect love and the anxiety that comes with a difficult relationship. Nicks' first album is fantastic and this is surely one of the standout tracks.
Stevie Nicks & Tom Petty – "Stop Draggin' My Heart Around"
See what I mean by saving it up? This track, also from Bella Donna was perhaps not written by Stevie, but it does share the same themes as other tracks on the record. In this one, she just wants her space. You get the sense that the "she" in the story really loves the "he," but just wants the whole thing to simply cool down. Considering Stevie's track record with men up to this point, it was a natural decision for Petty to present this song to her. I've always had a crush on Stevie Nicks and can understand why so many men have fallen under her spell.
Human League – "Don't You Want Me"
This is the one song that seems to come up in comparison with Gotye, but perhaps only because it is the most popular on this list. "Don't You Want Me" was ubiquitous on '80s radio. We all know the story. She was working as a waitress in a cocktail bar when she met him. He picked her out, shook her up, turned her into someone new. Five years down the line, she's ready to move and he isn't. The simple keyboard repetition and the later crowd-pleasing shouts of the chorus are infectious, helping make the track hit the top of the charts in both the US and UK. The video is even great, with the "she" played by the group's Susan Ann Sulley, she with the beautiful short blond hair. Interestingly, the "he" of the group, Philip Oakey, did discover Human League's two female singers in a nightclub and made them famous.
The Beautiful South – "A Little Time"
The Beautiful South is an English band that is criminally underrated. This is their only UK No. 1, barely even getting any notice at all in the States. Band members Dave Hemingway and Briana Corrigan play the troubled couple in this duet and heartbreak hasn't sounded so beautiful. The arc of the story, just in its short 55 lines, is astounding and intricate. He sounds plaintive while she is just plain pissed (and yet witty at the same time). As the lyrics progress, she continually turns the tables on him and reveals more and more of what really happened in the relationship. Not to be missed.
Shane McGowan & Sinéad O'Connor – "Haunted"
This was originally a song by The Pogues as sung by member Cait O'Riordan, and while I prefer that version, this one is worthy of inclusion as it takes on the duet dynamic needed for this collection. This song might be questionable for its inclusion because of its original version without the dual vocals, or even perhaps because it sounds more like a hopeful tune than a sad breakup song. Look closer. It is definitely about doomed love. The song, originally a single and appropriately included in the soundtrack for Sid & Nancy, finds the singer wanting to be haunted by the ghost of the other's "precious love." She doesn't want to enjoy the love they could have together in the present, she seems to want it to be over and to pine for him. It is still heartfelt and sweet, but a little strange and pessimistic.
Sondre Lerche & Lillian Samdal – "Modern Nature"
This is another that seems happy and hopeful, but there is more than a hint of doubt throughout the track. Both do a bit of call and response throughout, the asking of a question and a short answer to follow. They seem unsure of their future together and decide to leave things to fate. In other words, this is the glass is half full/half empty psych test of duets. Do we believe in fate? Are things meant to be? The he and she of this song certainly seem to be willing to give up their relationship to destiny rather than make any kind of decision. Is this love or is this apathy?
The The – "Kingdom of Rain"
Sinéad O'Connor returns to the list, but this time with Matt Johnson and The The, whose Mind Bomb played repeatedly in my Walkman throughout my senior year of high school. Though I hadn't had any serious relationships up to that point, this song always spoke to me. It is one of the first "alternative" he said/she said songs that I can remember, other than Human League, and the fact that both sing some of the same lyrics were particularly intriguing. I was immediately pulled in with his lines, "You were the girl I wanted to cry with / You were the girl I wanted to die with," only to be further complicated with her lines, "And you were the boy who turned into a man / Broke my heart and let go of my hand." Ouch.
The Juan Maclean – "One Day"
"One Day," from The Juan Maclean's The Future Will Come, probably gets the closest to recapturing the New Wave magic of "Don't You Want Me." John MacLean and Nancy Whang (also of LCD Soundsystem) provide the boy – girl dynamic here wonderfully. The song is awash in '80s synth sheen, aglow in neon, and a bit more cold and sterile than the Human League, but that is what sets it in today's timeline as opposed to 30 years ago. Whang's delivery of "you left me out in the cold," within the first verse, is an immediate hook to the listener.
The Pogues w/ Kirsty MacColl – "Fairytale of New York"
And here is McGowan again, with the Pogues, yet this time also with the exquisite Kirsty MacColl. The title says it all. This is a fairytale, though not one with the expected happy ending. Shane MacGowan, our requisite "he," starts out singing from the drunk tank on Christmas Eve. Romantic, no? He ends up to be not only a drunk but a gambler, and we haven't even met "her" yet. She is apparently an addict, which puts the whole thing into that Sid & Nancy doomed love category. This is still a cult classic and because of the genius of the songwriting it is easy to hear why. It was a No. 1 hit for the band in their native Ireland, and a No. 2 (their highest charting song) in the UK. It has become a Christmas staple, despite or because of the setting and the acid-tongued lyrics of "Happy Christmas your arse / I hope it's our last."
The Jesus & Mary Chain w/ Hope Sandoval – "Sometimes Always"
Sigh. Hope Sandoval. Jim and William Reid could not have picked a better voice for this he said/she said song of lost love. This one has a twist, even in its short, six-verse arc. He has wronged her, she is understandably resistant to his remorse, or seeming lack of it. He at first says he will not get on his knees, but by the end he does. She says she won't take him back, but will she? It certainly seems so. This turnaround is perhaps the reason for the confusing, at odds title. At less than three minutes, it's a gorgeous little tune, almost unlike anything else in the Jesus & Mary Chain catalog. Of course, I'd listen to anything with Hope Sandoval on it.
The Magnetic Fields – "Yeah! Oh, Yeah"
Claudia Gonson and Stephin Merritt provide the vocals for this strange track from 69 Love Songs. She continually asks questions about the relationship and his answer is always the same, "Yeah! Oh, Yeah!" While it at first seems that he is just callous and mean with his answers to her questions of love and infidelity the song soon turns darkly comic. I won't spoil it if you haven't heard it, but this song is memorable for sure.
Ben Folds & Regina Spektor – "You Don't Know Me"
This track, from Ben Folds' Way to Normal, isn't a "he said/she said" in the tradition of the other songs on this list, as Regina Spektor is relegated to more of a background vocalist, but she does provide some call and response, which I think makes it qualify. Folds and Spektor sing about being in a long-term relationship that they haven't really questioned. They've been together, playing their requisite parts, and start to ask each other whether they really know anything about the other. I've been there. This song hit home for me and I wonder for how many others.
Bonnie "Prince" Billy & Ashley Webber – "You Want That Picture"
We all wonder about how our exes are doing after the relationship is over. Sometimes, we just want them to be happy. We truly love them and hope that we can be friends and that they can move on. Most of the time, however, we are bitter and angry, hoping (especially if we were wronged) that karma is a real thing and that they suffer a little bit. Bonnie "Prince" Billy and Ashley Webber embody these feelings exquisitely in the song, "You Want That Picture." But, as this is Will Oldham, there are more layers than this. The song gets existential in the chorus, providing deeper questions and perspectives than just love and anger.
PJ Harvey & Thom Yorke – "This Mess We're In"
This is less of a breakup song than it is of two people who got together, made a connection in a distant place, and will likely not see each other again. Despite it's not quite fitting in exactly with the theme, there is certainly some sense of loss and tragedy in the lyrics. The later overlapping vocals of Harvey and Yorke were also just too good to pass up for inclusion.
Gillian Welch & Conor Oberst – "Lua"
Like the aforementioned "Haunted," this song was originally the result of one singer, Conor Oberst. But, for the Dark Was the Night charity compilation, Oberst brought in the amazing Gillian Welch to add a dimension to the track that might have been the only possible way to improve on a modern classic. Here is a tale as old as time, a meeting of star-crossed lovers who know that it will never work. The last few lines say it all, "Cause what is simple in the moonlight/by the morning never is." My favorite line of the song is, "Yeah but me I'm not a gamble/You can count on me to split." This isn't going to work out well.
Nick Cave & Kylie Minogue – "Where the Wild Roses Grow"
This song is like a Twilight Zone episode…or an epic poem…or a Poe story. Well, it's got a twist at the end that you don't really see coming. There were rumors that the two ended up dating, but this would have been a really strange way to "kick off" that partnership.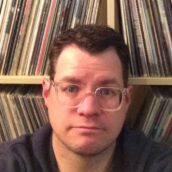 Terrance Terich
Terrance Terich firmly believes that 1985 is the best year for music. He lives near Seattle with his books, movies, and music.