Chrome Waves share atmospheric new post-metal track, "Tired"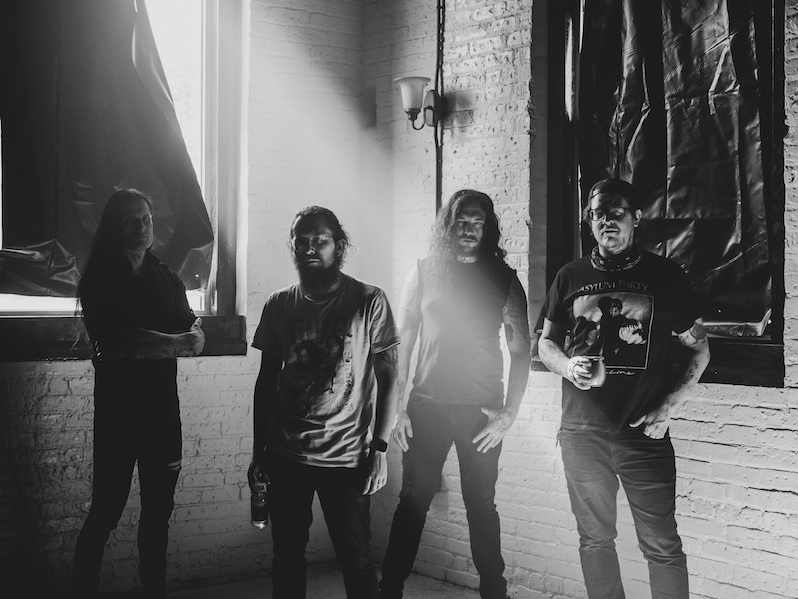 Luke Steffens
On September 10, Chrome Waves (current and former members of Deeper Graves, Skeletonwitch, Nachtmystium) will release their new album, The Rain Will Cleanse, via Transcending Records. Today, they've premiered a new track, "Tired," featuring guest vocals from Darja Vaarsi, which you can hear below. "Tired" is a stunning balance between the group's trademark heaviness and atmospheric beauty, balancing a hazy shoegaze/post-rock approach with a thunderous power behind it that makes their climaxes come crashing down to earth with greater intensity. It's a transition away from the band's prior black metal sounds, easing into something that, for all its majesty, is much more graceful and melancholy.
The band's James Benson says of "Tired" in a statement, "'Tired' is about breaking codependency and learning to dissolve patterns of abuse. Whether that be in personal relationships or relations with a certain substance or ideology that is harmful and forcing the same mentally detrimental patterns day after day, and therefore the same negative results."
Listen to Chrome Waves' "Tired" below.