City of Caterpillar : Mystic Sisters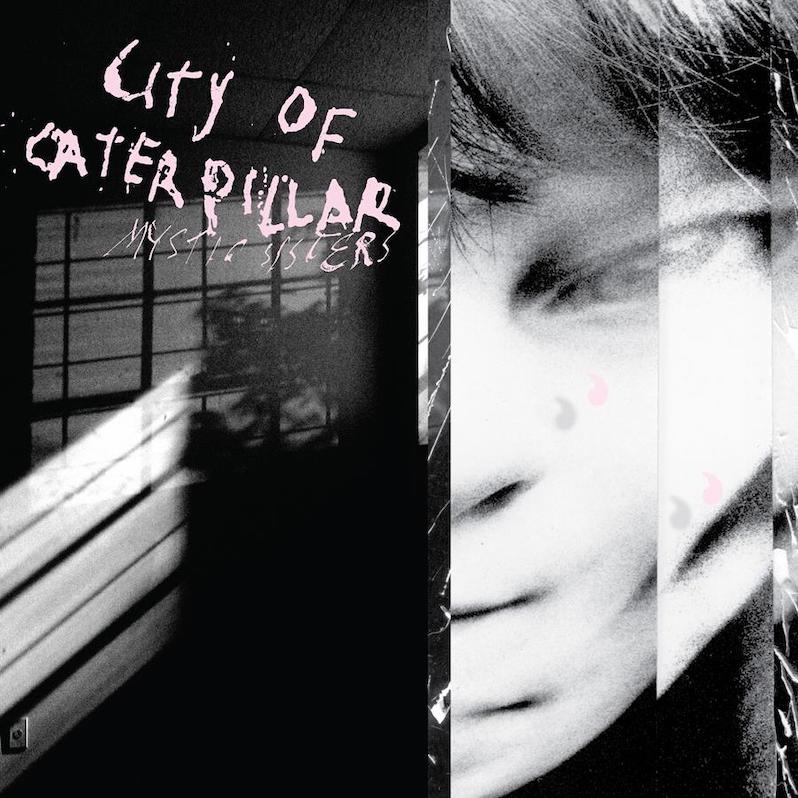 Until very recently, none of the classic screamo acts had reunited and put out new music. By "classic," I'm referring to the skramz sound—Orchid, pageninetynine, Saetia, Funeral Diner etc. These bands were part of the second wave of screamo, which ramped up the intensity of the genre's foundational emotive hardcore era before the likes of Thursday and Underoath dragged the style kicking and screaming into the mainstream. In 2018, however, Jerome's Dream reunited and then released a new album. The Connecticut band are one of the definitive turn-of-the-millenium skramz bands, and their first studio collection in 18 years was a pretty compelling return. It's still too early to ascertain whether or not there's a screamo reunion trend afoot, but Saetia have also recently been rehearsing, and now City Of Caterpillar have returned with their first new album since 2002's self-titled effort.
There's no way that any of these bands can truly recapture the manic intensity of their early works. The white-hot and emotionally draining approach of skramz is surely the reason these young bands only existed for a few years the first time around. It would be impossible to properly recreate this sound, so, as Jerome's Dream did on 2019's LP, City Of Caterpillar's Mystic Sisters shaves off the act's more frenetic edges while sacrificing none of the focus on expressionist, mercurial moods.
The Richmond, Virginia band were always among the more expansive screamo acts, sharing more in common with the progressive-minded Circle Takes The Square than they do the explosive melodrama of Orchid. Half of Mystic Sisters' eight tracks exceed the six-minute mark, including the jaw-dropping eight-minute opener "Thought Drunk." A bold choice to kick off the album with, the structural nuance on display makes for an endlessly engrossing and emotionally shifting re-introduction to City Of Caterpillar's musical language.
This album is a masterclass in matching differing ideas, be they musical or emotional, up against one another. The dual vocals of Brandon Evans and Kyle Longendyke manage to capture this. They possess a unique timbre, which never settles on one style of sing, shout or scream. Their work across Mystic Sisters is consistently volatile and fraught. "In the Birth of a Fawn" finds them in particularly intimidating form, while on "Paranormaladies" they sound like a hallowed parallel to Fugazi's Ian Mackaye and Guy Picciotto.
Mystic Sisters is, in every sense, an improvement on City Of Caterpillar's early work. They used to struggle with longer tracks, which were often too primitive or basic in their development of momentum. Here, they seem to have too many good ideas to include within the space of a single song. The title track moves through compelling passages of eerie ambience towards a tense catharsis, while the brilliantly-titled closer "Ascension Theft (Gnawing of the Bottom-Feeders)" shifts between textures and tones with the ease of a fine-tuned car shifting through its gears.
The level of creativity on display across these eight tracks is a marvel to behold. This is bare-bones experimental rock music at its most expressive and singular, packed full of complex tonal shifts and corresponding formal pathos. It does what the best screamo always did: make music that mirrors the complex, often contradictory emotions that human beings can experience simultaneously.
---
Label: Relapse
Year: 2022
---
Similar Albums: