10 Essential Richmond Albums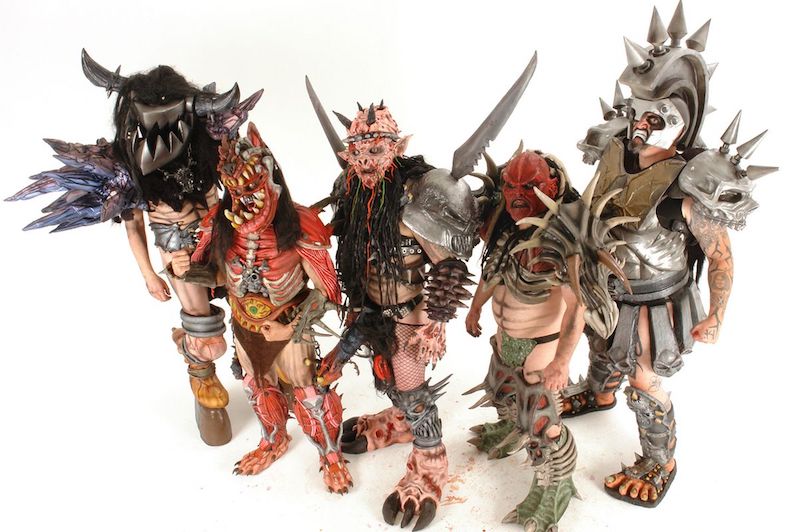 Welcome back to the Treble World Tour, a series of Top 10s covering albums that best represent certain locations—cities, states, territories, even entire nations. We consider representative releases on three levels: They were made by artists from a place, they contain music about or inspired by the place, and/or they were made in that place. As Treble finds its new home on the mid-Atlantic in Richmond, Virginia, we're paying tribute to the city on the James River by highlighting 10 of its musical exports. Though Richmond is a relatively smaller city compared to some of the metropolises we've surveyed in the past (Philadelphia, Berlin, or nearby Washington, D.C.), the ratio of great music it's produced is higher than most. There are likely a few reasons for this, one of the biggest being the presence of Virginia Commonwealth University, whose combined staff and student body is somewhere in the ballpark of 20 percent of the city's population. But that doesn't necessarily account for the diversity of the city's music, which has yielded everything from a flourishing D.I.Y. punk and metal scene (where you'll often find Lamb of God's Randy Blythe hanging out, or whose many musicians will likely be closing out GWAR Bar in Jackson Ward) to rappers like Lil Ugly Mane. Which makes our selection of 10 essential Richmond albums seemingly too small, but it's enough to give you an idea of just how much talent flows from the James.
---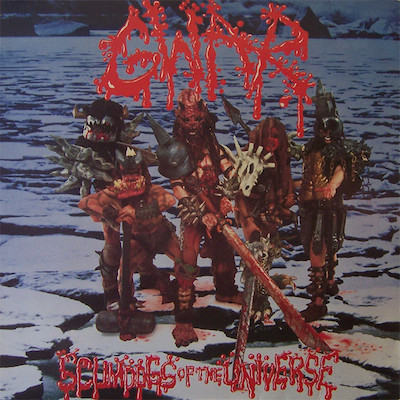 GWAR – Scumdogs of the Universe
Thirty-two years later, the sophomore album by GWAR holds up as an unsung metal gem. Their music often overshadowed by their onstage exploits, GWAR could have been written off as a gimmick, but their 1990 album proved they more than capable of holding their own, even besting most metal bands of the day when it came to catchy songwriting. Their first album Hell-O was crude punk that happened to have a colorful story, where the Metal Blade released Scumdogs is propelled by thrashing groove thanks to drummer Brad Roberts who was added to the lineup for this album.
Lyrically these tales of intergalactic sodomy drew influence from both NWA and HP Lovecraft and was delivered with rough throated conviction by the late Dave Brockie. This album would be a bar seldom touched by subsequent albums, despite even more melody introduced as their sound matured. GWAR found the perfect balance of youthful enthusiasm in their attack of metallic riffage and songwriting that has aged incredibly well. Case in point: This was released the same year as Pantera's Cowboys From Hell album, which still dripped of the hair-metal era, while the punk roots of GWAR kept the shadows of '80s metal from dripping such glittering pretense on their battle axes. – Wil Lewellyn
---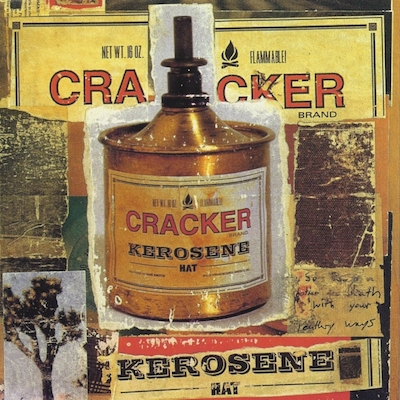 Cracker – Kerosene Hat
Following the 1990 breakup of quick-witted college-rock band Camper Van Beethoven, lead singer David Lowery eschewed his San Antonio upbringing and the band's San Bernardino home base for new inspiration in Richmond. Within a year his new band Cracker had a record deal on the strength of music he was writing and demoing with childhood friend Johnny Hickman. Within two, their self-titled debut had crashed modern rock charts. And within three, they'd made their most successful album with a single, "Low," that remains a staple of AOR radio to this day. Its title a direct reference to the cold, ramshackle house Lowery and Hickman shared in Cracker's formative days, Kerosene Hat is a polished, almost leisurely version of the sardonic jangle pop CVB played in the 1980s, with a wryness and application of soft/loud contrast that fit perfectly with the rise of grunge. The album also includes the loping "Sick of Goodbyes," then the biggest songwriting credit to date for one of Cracker's early guitar techs and another of Richmond's favorite adopted sons: Mark Linkous. – Adam Blyweiss
---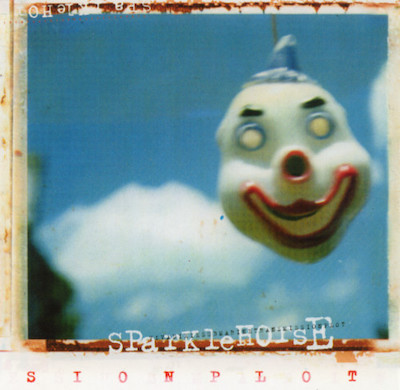 Sparklehorse – Vivadixiesubmarinetransmissionplot
Like Cracker's David Lowery, Mark Linkous had decamped to Richmond to escape the ghosts of his West Coast musical past. Linkous hooked up with Lowery as he was forming the band and building Sound of Music Studios in the city, and used the connection as a springboard to an individualist take on rock and roll. The first iteration of Sparklehorse may have borrowed Lowery's bandmates, Lowery's equipment, and even Lowery himself—he produced this debut under the name David Charles—but it found Linkous uniquely fueled by Tom Waits and reveling in found sound. It was both prescient and nascent, incorporating elements of indie-rock, alt-country, and freak folk. Predating his well-documented health issues, Vivadixiesubmarinetransmissionplot also carries with it an optimistic shimmer (especially in songs like "Someday I Will Treat You Good") that contrasts starkly with the dark beauty in the rest of his catalog. – Adam Blyweiss
---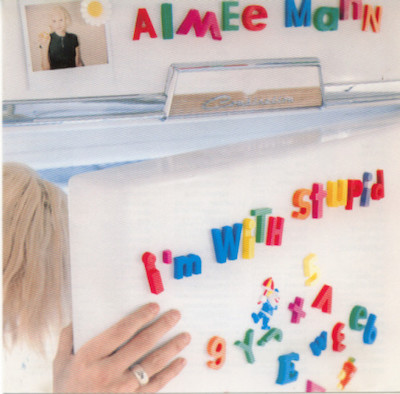 Aimee Mann – I'm With Stupid
Aimee Mann launched her musical career in Boston with 'Til Tuesday after attending Berklee College of Music—and a brief stint as a member of Ministry, curiously enough—before eventually relocating to Los Angeles and becoming a regular at the famed Largo. But Mann is a native of the Commonwealth, having first learned to play music as a teenager in Richmond. Her career is stacked with standout moments, from her debut Whatever to her soundtrack to Paul Thomas Anderson's Magnolia and the stunning, if underrated Lost In Space. I'm With Stupid, her sophomore album, showcased her immaculately written pop songwriting via fuzzy power pop ("Choice in the Matter") and stunning arrangements ("That's Just What You Are", "It's Not Safe"), made even brighter and richer with longtime musical collaborator Jon Brion. Her label, Geffen, didn't hear the hits—a recurring conflict she'd run into throughout her career, though as she said to Stereogum of "That's Just What You Are," "you're not gonna get more commercial than that." – Jeff Terich
---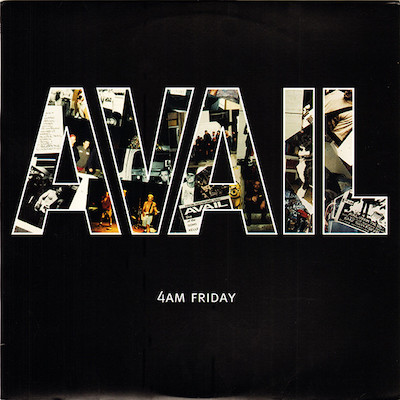 Avail – 4AM Friday
Hardcore punk tends to draw on insular topics for its seemingly boundless energy: your local scene, the friends and enemies in your sphere, your direction or lack thereof, your disdain with leaders. Avail ticked all of these boxes through the 1990s and early 2000s with unexpected flourishes and color. The quartet-plus-cheerleader (!) namecheck Richmond and Virginia throughout their catalog, but 4AM Friday remains a distinctively personal and talented entry in it. The album title and the song "F.C.A." reference a dead friend from a contemporary band, while "Governor" and "Monroe Park" address lawlessness and law enforcement in the state capital. And in between the hanging-on-by-fingernails melody and harmony recalling Hüsker Dü, producing anthemic cuts like "Nameless" and "Simple Song," we also get treated to punk waltzes and traditional bluegrass stomp. – Adam Blyweiss
---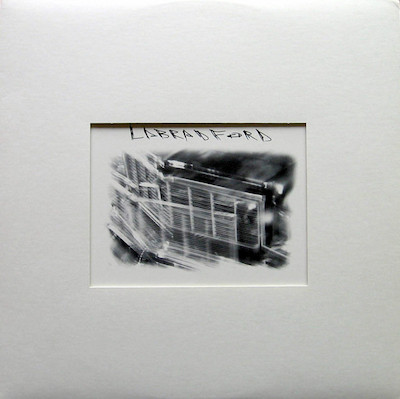 Labradford – Labradford
Formed in 1991, Richmond's Labradford helped define the sound of influential indie label Kranky through their darkly textural drone-heavy post-rock sound, the likes of which bridges the expanse between Godspeed You! Black Emperor's epic, cinematic compositions and the gothic chill of The Cure's Seventeen Seconds. A strong argument could be made for any of the band's albums—all recorded within one or two years of each other—to stand as representative here, all but two of which were recorded in RVA. So consider this a personal preference, a hauntingly graceful album of ghostly incantations and after-midnight hymns, the soundtrack to seeing your breath turn to vapor and spotting a bare, eerie light in the distance. – Jeff Terich
---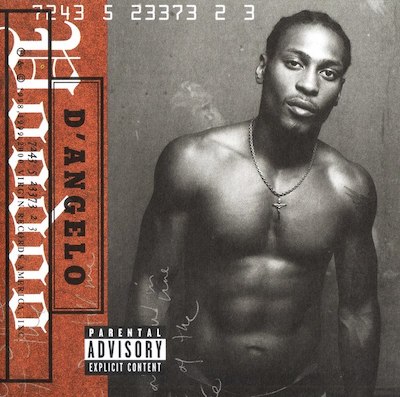 D'Angelo – Voodoo
Michael Eugene Archer grew up in Richmond's Southside, the son of a Pentecostal preacher who learned to play piano when he was a kid and formed a local group that won an amateur competition at Harlem's Apollo Theater at just 17 years old. All of which points to the kind of genius that D'Angelo would later showcase on his three studio albums (one of which, Black Messiah, was long rumored to be titled "James River" as a nod to his home city), none so impeccable as his sophomore release, Voodoo. Though most famous for his stripped-bare video for "Untitled (How Does It Feel)", the entire expanse of the album finds him ascending to the pantheon of R&B/soul greats, the kind of warmly grooving yet wildly imaginative album that brings to mind the likes of Prince and Marvin Gaye alike. Not merely the best of Richmond, the best of literally anywhere. – Jeff Terich
---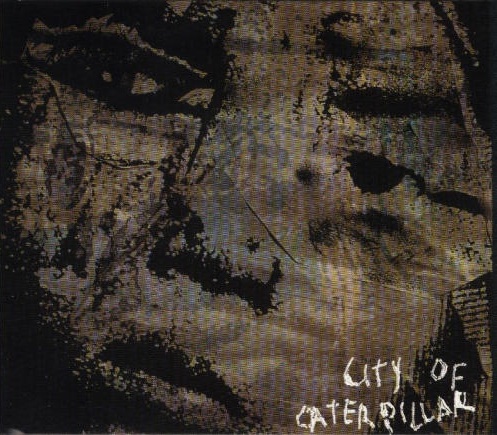 City of Caterpillar – City of Caterpillar
Richmond's been the launching ground for artists of seemingly every musical stripe, from spiritual jazz to trap, but one undeniable fact remains: RVA is punk (and metal) AF. The state of Virginia as a whole became the epicenter of early '00s post-hardcore and screamo, with groups like Sterling's pageninetynine pushing hardcore to its most progressive and furious limits alike. City of Caterpillar leaned particularly further on the former, their fury counterbalanced with a post-rock-like penchant for dramatic build and epic sweep, their sole full-length release during their brief initial tenure a soaring selection of sprawling hardcore marathons and brief, bright explosions alike. Their sole LP is a highly sought after cult classic—try finding a copy on Discogs and see how far you get. – Jeff Terich
---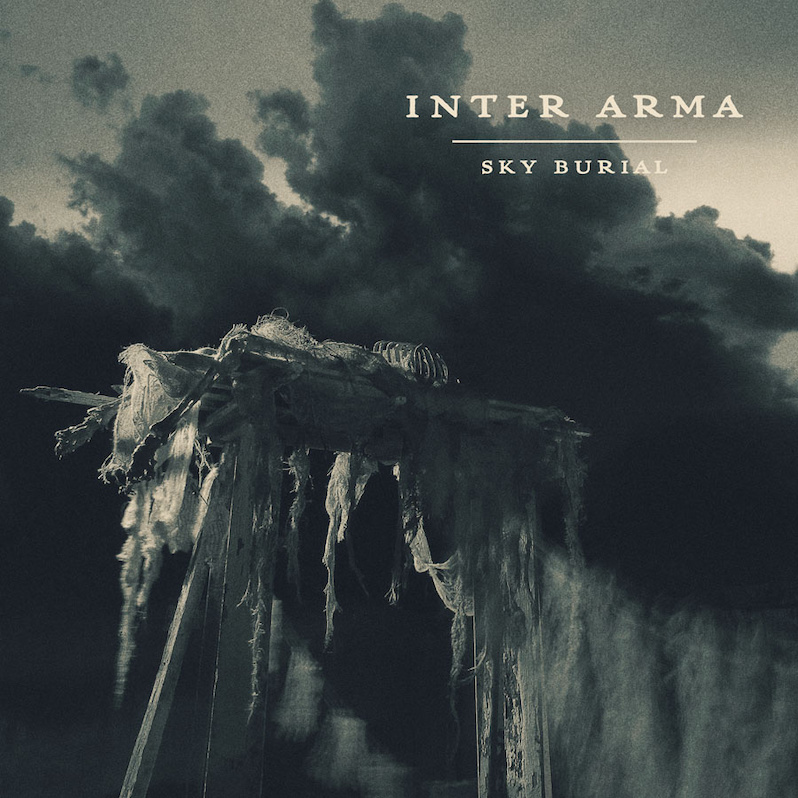 Inter Arma – Sky Burial
Richmond's heavy metal bona fides go back decades (see: our entry on GWAR), though the metal scene's most thrilling periods come in waves, reaching a notable peak in the 2010s as Relapse Records brought three of the city's best onto its roster: Windhand, Cough and Inter Arma. Sky Burial, Inter Arma's second album, is a cross section of their diverse influences and approach, intertwining disparate but fluid threads of doom metal, black metal, psychedelia, Americana and folk, their blend a uniquely moving target. Where subsequent albums have embraced more soaring dirges or abrasive strains of death metal, Sky Burial is a cohesive yet epic statement, a cry from the beyond almost spiritual in its nature. – Jeff Terich
---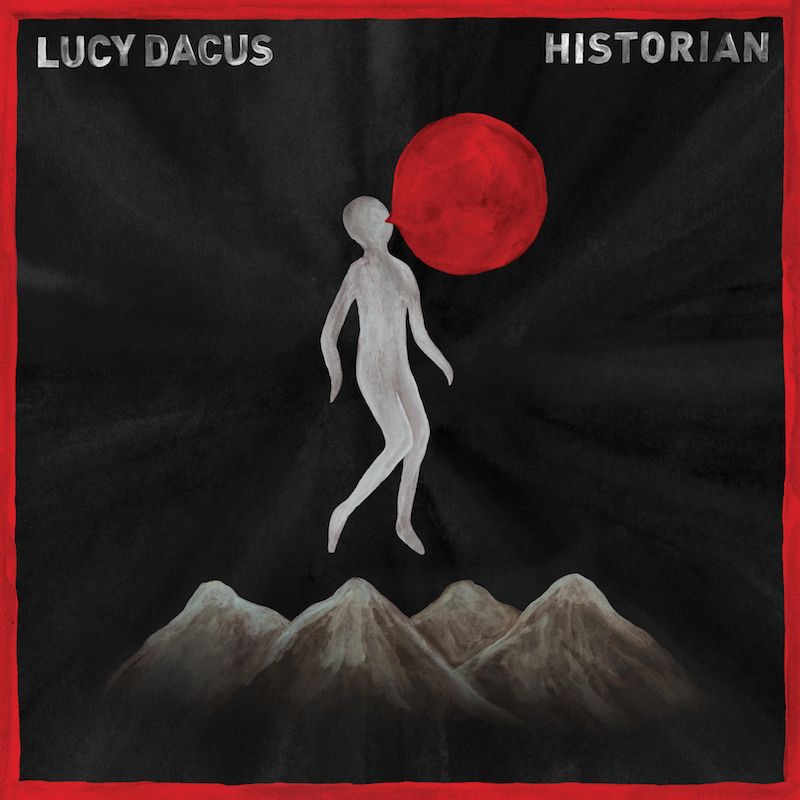 Lucy Dacus – Historian
The three members of boygenius have a number of things in common, particularly their individual prowess at melodic, affecting and gorgeous songwriting. But geographically they each hail from different parts of the U.S. Though Phoebe Bridgers is a native Californian, her two bandmates are Southern-born—Julien Baker hailing from Tennessee, and Lucy Dacus a Virginian (technically born in Mechanicsville, just outside the city limits). And where her debut No Burden was recorded during a short session in Nashville, her stunning sophomore effort Historian was split between studios in Music City and Richmond. Of her three studio albums to date, Historian best showcases the breadth of her musical approach, balancing breathtaking, warmly affecting and sometimes heartbreaking epics like "Night Shift" against more urgent rock songs like "Addictions." The former brought the house down at her recent hometown show in support of new album Home Video, but it was her duet with her own mom on "My Mother & I" that provided the most memorable moment of the set. – Jeff Terich
---
Support our Site—Subscribe to Our Patreon: Become one of our monthly patrons and help support an independent media resource while gaining access to exclusive content, shirts, playlists, mixtapes and more.