Class Acts: The Most Promising Artists of 2014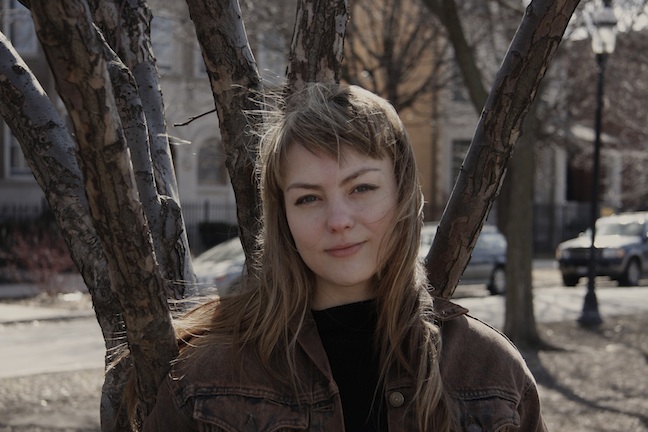 "This has been a great year for music." If you're a close observer of the popular music sphere, that's probably a sentence you utter at the end of almost every year. And, for me personally, the best part about keeping track of new music comes in the form of new artists. Sure, each year I am blown away by at least a handful of industry mainstays ("Albini-fied" and "pulled a Beyonce" are now regular phrases in my vocabulary), but the true essence of the music world, in my opinion, is the emerging class of influencers. The best way to judge an era is by the new crop that phase produced.
The question, then, is who to consider an influencer. From where I stand, the most promising artists this year were new, but not brand new. Maybe they bided their time a couple years before pushing out their first album, or perhaps this — their 2nd or 3rd full-length — was the record that found the perfect touch to push them to a whole new level of influence. Often, I took factors far outside the realm of the recording studio into consideration: Live shows, off-stage presence and artistic approach (from videos to photo shoots to album sleeve layout) all played a crucial part in my decisions here.
The most important detail to note about this list, however, is that it is my personal opinion. I'd like to think that many of my Treble peers might agree with me, but these are my opinions — unranked and presented with my own biases. Still, I see great things in these folks' future, and hope that you'll dig deeper into the works of the Most Promising Artists of 2014.
Singer-songwriter most likely to take over the world: Angel Olsen
Olsen boasts the voice of a siren, the morbid fascination of Leonard Cohen and the rough-yet-playful attitude of an alley cat. Burn Your Fire For No Witness is not only my favorite album of the year, it's possibly my favorite singer-songwriter record in a handful of years — and that's considering some rather hefty competition, including two legends by the names Case and Apple. But Olsen's sharp-yet-sensitive cunning and eerie, melancholy delivery are the real deal: At least two members of our staff have seen her silence a bar-crowd with nothing but her voice and a fingerpicked electric guitar. I see the second half of the decade presenting at least one more groundbreaking album from Olsen, and I think it will be quite a while before the magnetic energy of her live shows begins to wane, if ever.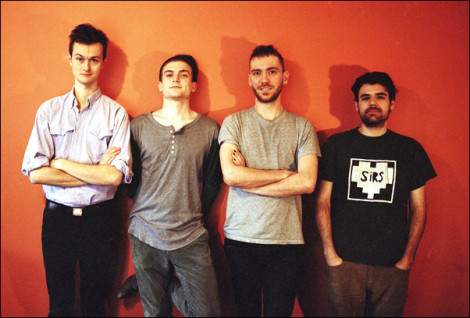 Most timely rock act: Ought
There's certainly no shortage of anthem-slinging rock acts this year, but it's a lot less common to find modern rock that has such a strongly intertwined message as Ought's does. It's not that the Montreal quartet's songs are heavy-handed; in fact, much of Tim Beeler's poetry is fairly up to interpretation. But the heavy sense of forward movement — the longing for catalysis that is so inherent to the band's records and live performances — is not only inspiring. It's downright contagious. And with a debut LP that carries that kind of effect, I'm counting down the days until LP no. 2.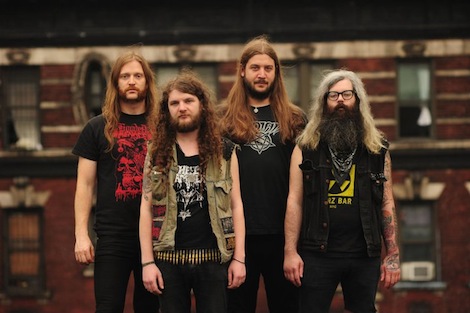 Most pleasantly devastating metal act: Mutilation Rites
If you know me or have listened to our recent podcasts, you know that I was fairly disappointed with metal this year. It's not that it was a bad year for the genre, per se; lukewarm is probably the best word for it. But while the majority of impressive metal records in 2014 were from fairly established names, Mutilation Rites blew me out of the water with the blackened thrash mayhem on their sophomore LP. If you're looking for heavy, the tracks on Harbinger are a force to be reckoned with. But what really makes the Brooklyners stand out is their intent focus on quality song writing, first and foremost. Because, while I love a wall of blast beats as much as any metal fan, nothing beats a well written song. If Harbinger is an indication, the only way from here is up.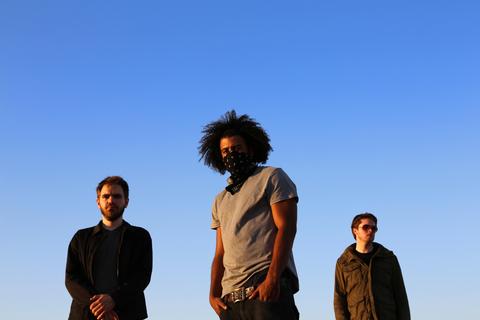 MC least likely to get the respect he deserves: Daveed Diggs (of clipping.)
A few reviews were pretty harsh on clipping.'s Sub Pop debut. And, in the wake of the nearly unanimous critical acclaim that Death Grips and Yeezus received in the past couple years, I guess it was time to start giving noisy, industrial hip-hop a bit more scrutiny. And sure, Diggs' voice, at first, can come off as a little too clean over the ambient-noise pollution that inhabit most of clipping.'s production. But listen closely to the satire and cynicism in Diggs brings to every line, and I think you'll agree that he's boasting one of the more promising new personas that we've heard in a while. Because, as an MC, if you aren't going to be yourself, you might as well go all the way.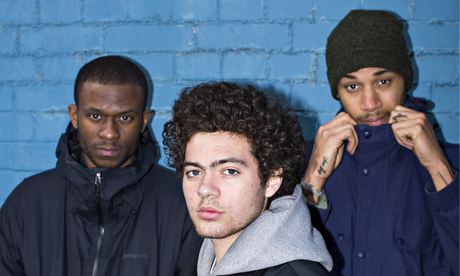 Most innovative hip-hop producer: Sporting Life (of RATKING)
If you checked out the albums we overlooked in 2014 (in text or podcast form — choose your poison) you probably noticed how impressed I was with breakout Harlem rap group RATKING. But, as much as I was swayed by the lyric-work of MCs Wiki and Hak, I have to admit that my favorite aspect of So It Goes was the production, handled in-full by Sporting Life. Taking obvious cues from the industrial-rap-revival of one El-P, this newcomer puts his own unique spin by incorporating genres as wide-reaching as dub, dancehall and glitch. It's a pretty maddening combination, and sometimes it sounds like the perfect aural accompaniment to seizure-inducing visuals, but Sporting Life knows when to ease off the throttle and incorporate more gentle, pop-leaning elements as well. It's a sound that was a solid foundation for one of my favorite hip-hop records for the year, and I'll be surprised if this talented fella doesn't get quite a few calls in 2015.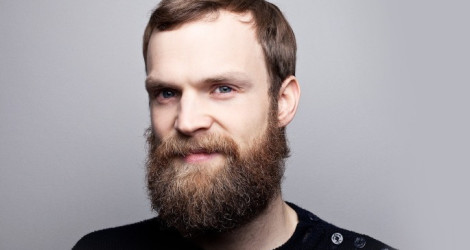 Most intriguing electronica producer: Todd Terje
I don't think I have to say too much about Todd Terje: Most of the music-loving world would agree with me calling him the break out EDM mastermind of the year. But I will say that if you can entice me (the guy who gave Random Access Memories a mixed-to-negative review) with a disco throwback record, you're doing something incredibly right.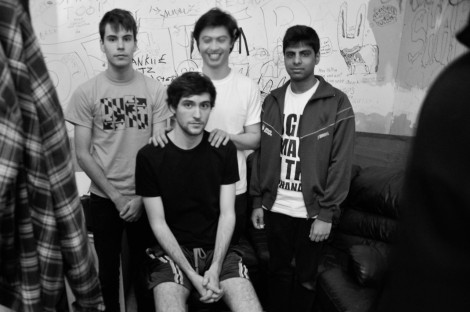 Punk band most likely to actually take a stand for something: Big Ups
I can't get over how few people I encounter who have heard of Big Ups, and that makes me a little sad. Blending post-hardcore roots with a truly millennial, Occupy-influenced worldview, I'm convinced that this NYC quartet is brewing the kind of punk that rambunctious youth (of all ages) need to light a fire that could slow-burn towards some much-needed change. A record as socio-politically relevant as Eighteen Hours of Static doesn't come along very often. But, then again, it took Repeater a couple years to catch on too.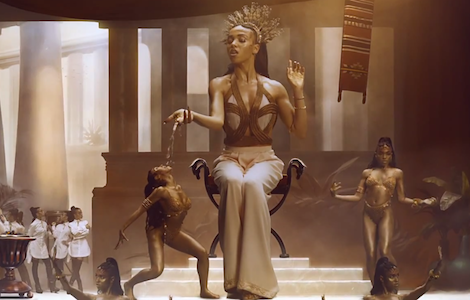 Most promising pop artist: FKA Twigs
This is another one I don't think I have to defend with too much gusto. Tahliah Barnett is a sincerely gifted singer and songwriter, with a spot-on knack for picking the perfect talent to work with. Her R&B-leaning pop is as rich as it is smart, boasting heavy references to the past without at all resulting in a throwback.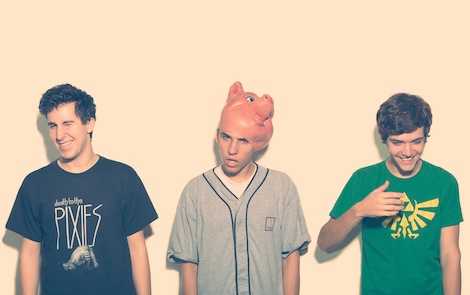 Instrumental artist most likely to become a household name: BadBadNotGood
It would be a stretch to call BadBadNotGood newcomers. The hip-hop influenced jazz trio released their third album this year, and have already earned a small number of production credits on records like Earl Sweatshirt's Doris. But III, their first record of entirely original material, finds the band moving beyond jazz covers of rap beats and into more nuanced territory, melting in more evident post-rock and electronica influences to superb effect. Add in a bold move like the group's soulful re-working of Future Islands' "Waiting On You" and an upcoming full-length with Ghostface Killah and its easy to imagine BBNG becoming highly sought after collaborators akin to The Band or the BGs.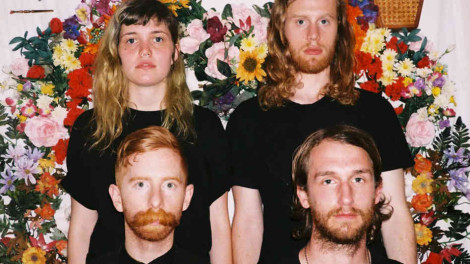 Most genuine industry presence/live act: Saintseneca
Saintseneca are a folk band, and a rock band; a studio band and a live band. But, most importantly, they are a band firmly rooted in DIY culture and the Columbus, Ohio community where they nurtured their sound. Putting aside the excellent Dark Arc for a moment, I want to focus on how Saintseneca used their big year in the indie-music spot light. They continued to split tours between house shows and traditional venues, playing and touring with small, local acts as much as possible. As their popularity grew over the year and they were invited to play a large festival in their hometown, they withdrew because they couldn't support giving the at-best-icky-and-at-worst-child-molesting R. Kelly any more attention and funds than he's already gathered over the years. But, most significantly, they planned a benefit show — supporting victims of sexual abuse — that conflicted with Kelly's festival appearance. This attitude, this unrelenting tendency to use your spotlight to do positive acts for those around you, earns Saintseneca my sincere recognition and support — both now, and in the many years to come.
You might also like: