Premiere: Cocordion are surrounded by strange, masked figures in "Innocent" video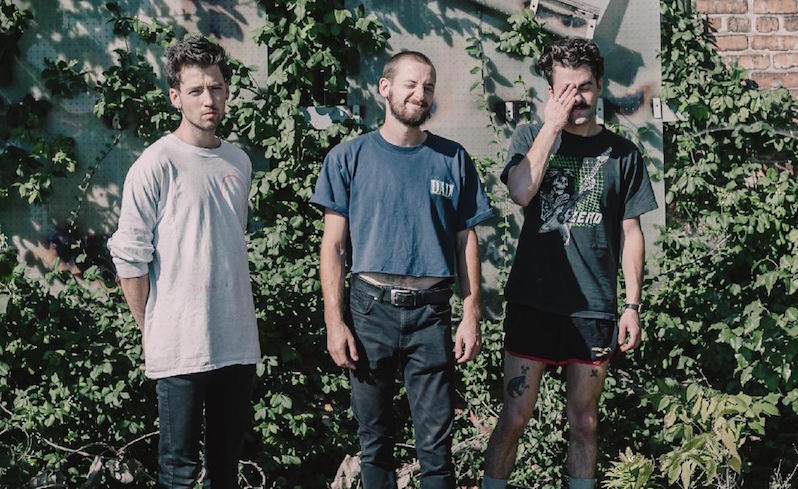 On May 3, Cocordion will release their new album, tv.ant.race. And today, Treble is premiering a new video from the album, titled "Innocent." The clip is somewhat unsettling, with various masked figures doing sleight of hand or what appears to be dragging body bags inside a house, while vocalist and songwriter Mitchell Macura sings his way through the weirdness. The song itself is a dreamy electronic pop sound, similar to Chromatics' Auto-Tune heavy dirges, but with a lot more pop immediacy.
Here's what the band said about the song:
"Innocent is an ode to a forbidden affair.  The lyrics hyperbolize somatic imagery of intimacy into symbolic phenomena "my blood's density increased, I sink, deeper into your gaze".  Held together with a classic dance beat and pseudo-funk bass-riff, the lyrics continue outlining how the affair is both forbidden to the lovers, "Lover's quarrel spawns if it is leaked" and forbidden to their sexuality "I'm not your type, you know your type is out of town." The track is sprinkled with indulgent production candy, pan-claps/breaks, filters on all instrumentation, showcasing a collaborative engagement with Tyler Cuchiara."
Watch the video below.