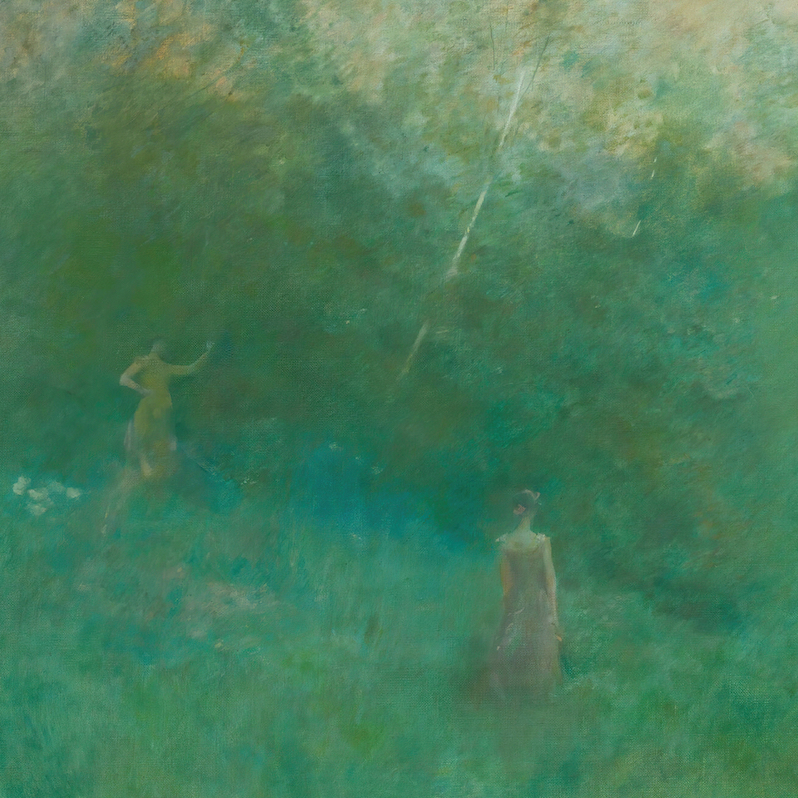 In their half-decade of activity in the early '90s, New York City's Codeine were progenitors of slow, intricate, and crushing music. Slowcore, sadcore, call it whatever begets its taxonomy, their LPs 1990's Frigid Stars and 1994's White Birch both recalled a strength in negative space. Every instrument was deployed as nearly its own solitary voice in every track, waiting for each note or syllable to present itself unto the soundscape. It was anything but prescriptive. That second LP however, was a revision of a work that had never been heard in its proper capacity. 
Which brings us to the present, with the Numero Group release of Dessau, an remastered and restored early version of sorts of The White Birch, an album that was already a strong showcase of the band's patient composition. Birch focused its intensities into heightened trances, swaying into monstrous big amp guitar play like on "Sea"'s final transition, only to fall to mourning towards the end. It was an eloquent album, with strong harmonies and greater immediacy than their prior effort. "Loss Leader" feels brisk considering its runtime and "Washed Up" is so roomy in its heaviness and analogue textures that it could have been recorded today.

Yet, "Ides" sounded oddly tinny, and "Smoking Room" was oddly quiet in both channels—clear imperfections, tracks that were missing that proved noticeable. Dessau's own "Sea" sounds incredibly rich, cleaner with a greater distinction—its kick drum has more of a rib-adjusting presence and frontman Stephen Immerwahr's vocals are crisp. All of that gorgeous reverb and generous amp explosions feel more expansive, benefiting from a considerably more thoughtful remixing, remastering and production. A production which also showcases new tracks like "Jr" that revel in dissonance, while drummer Chris Brokaw demonstrates wildly improved chops, ripping apart cadences and giving just enough space to still allow every other component of the track to shine. 
As a work of revision, tracks like "Tom" benefit the most, where the 1994 version seemed so glacial that it felt undone by its own studious progression. Here, a far more crunchy bass line absorbs the listener belying the eventual sonic intensity of the track that borders on brutal in its explosiveness. It's just such a different approach to the song, and though it maintains its identity, it feels almost entirely new. Regarding bass, it's felt, and that emphasis must be made, felt on tracks like "Realize" where the band straddles grit and mellow harmonies in equal measure, often letting the former dominate where necessary. 
Codeine's earliest efforts were the pains of waiting, the yearning for change, a choking grasp towards their listeners that remained fixated on letting everyone participate in the same trance. It clearly wasn't for everyone, and very much so remains divisive, but has found a considerably larger audience after leaving such an influential impact. Dessau is the band's codex, a monument to their own aural navigation of sadness, contemplative, crushing, and finally complete.
---
Label: Numero Group
Year: 2022
---
Similar Albums: