Cursive announce new album, Vitriola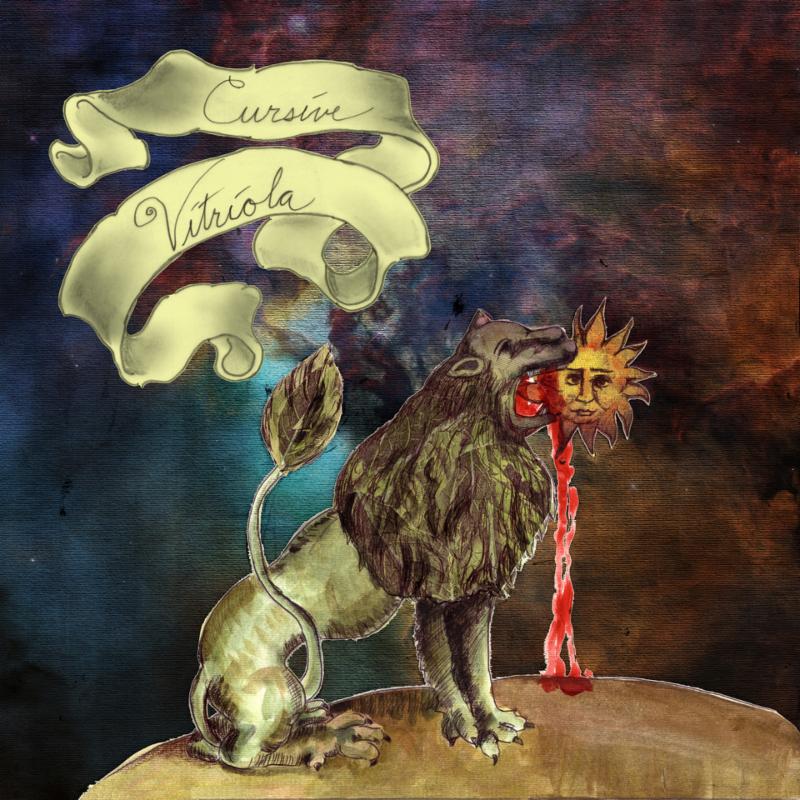 Cursive are returning this year with a new album. On October 5, the band will release Vitriola via their own label, Passenger. The first single from the album is titled "Life Savings," and it's a searing post-hardcore anthem about how money ruins us. It also features guest vocals from Jess Price of Campdogzz. NPR premiered the track this morning with an interview with frontman Tim Kasher about writing this album and their new track.
"I was really wanting to go back to that raw emotional feeling that I used to get, how I wrote the first couple Cursive records when I was a younger man," Kasher says to NPR. "I would suggest that that was a little bit easier this time, with so much avarice and bile that we were all experiencing. [It] felt natural for me to just go with that."
Listen to the new track below and check out the album's tracklist and the band's upcoming tour dates.
Cursive Vitriola tracklist:
1. Free To Be Or Not To Be You And Me
2. Pick Up The Pieces
3. It's Gonna Hurt
4. Under The Rainbow
5. Remorse
6. Ouroboros
7. Everending
8. Ghost Writer
9. Life Savings
10. Noble Soldier/Dystopian Lament
Cursive tour dates:
10/18 Kansas City, MO – Record Bar (M)(C)
10/19 St. Louis, MO – Off Broadway (M)(C)
10/20 Louisville, KY – Headliners (M)(C)
10/21 Nashville, TN – Basement East (M)
10/23 Tallahassee, FL – The Wilbury (M)(C)
10/24 Tampa, FL – PRE FEST 6
10/25 Fort Lauderdale, FL – Culture Room (C)
10/26 Gainesville, FL – THE FEST 17
10/27 Orlando, FL – The Social (C)
10/28 Jacksonville, FL – Jack Rabbits (M)(C)
10/30 Atlanta, GA – The Masquerade (M)(C)
10/31 Charlotte, NC – The Underground (M)(C)
11/1 Carrboro, NC – Cat's Cradle (M)(C)
11/2 Washington, DC – 9:30 Club (M)
11/3 Philadelphia, PA – Union Transfer (M)
11/4 Asbury Park, NJ – Stone Pony (M)(C)
11/6 Long Island, NY – Amityville Music Hall (M)(C)
11/7 New York, NY – Irving Plaza (M)C)
11/8 Boston, MA – Paradise (M)(C)
11/9 Hamden, CT – Space Ballroom (M)(C)
11/10 Buffalo, NY – Tralf Music Hall (M)(C)
11/11 Pittsburgh, PA – Rex Theater (M)
11/12 Columbus, OH – Ace of Cups (M)(C)
11/13 Cleveland, OH – Grog Shop (M)(C)
11/14 Detroit, MI – El Club (M)
11/15 Chicago, IL – Thalia Hall (C)
11/16 Madison, WI – High Noon Saloon (M)(C)
11/17 St. Paul, MN – Turf Club (M)(C)
11/18 Omaha, NE – Waiting Room (M)(C)
(C) = with Campdogzz
(M) = with Meat Wave
Cursive's The Ugly Organ is featured on our list of 10 Essential Punk Rock Operas.