Czarface & Ghostface Killah : Czarface Meets Ghostface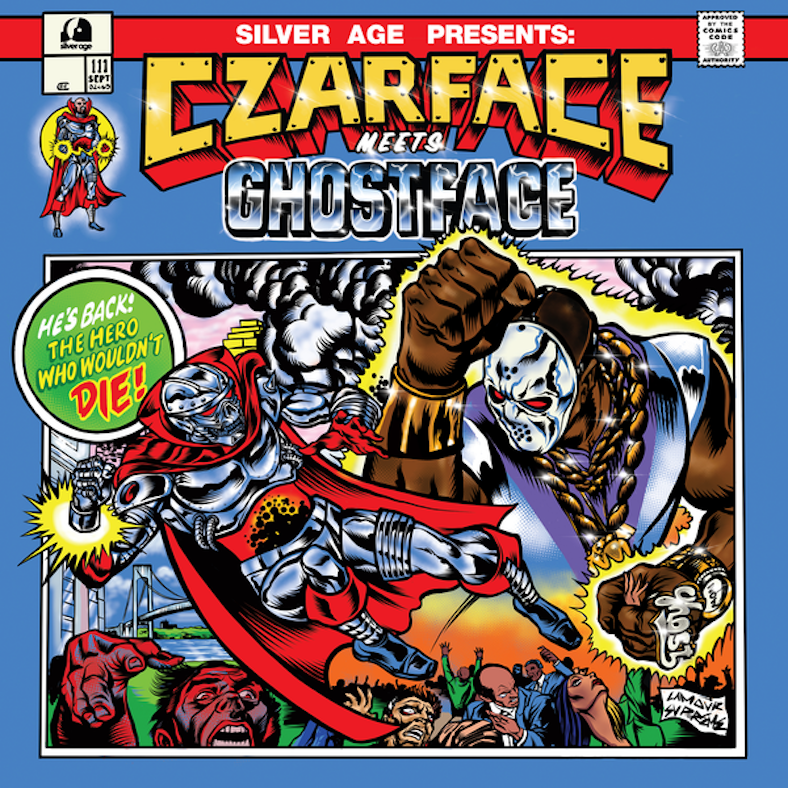 It's been a long time—26 years, actually—since The Wu-Tang Clan formed like Voltron in the shadows of Shaolin Island and set the world on its ear. If the Wu-Tang Clan were one person, they'd be old enough by now to put themselves through law school and get in good with some crooked cops. And so it's easy to forget sometimes just how special and novel these guys were when they burst onto the scene. They were dark and violent and honest-to-god dangerous—think about Ghostface Killah never taking off his mask during the 36 Chambers rollout, daring you to imagine the man underneath, or about RZA in the "Ain't Nuthin' Ta F' Wit" video, shredding his throat screaming across that bonfire. How do you reconcile that with the ten-ish forty-somethings who performed on Good Morning America last year? Or with the group's NPR Tiny Desk performance, for which Method Man and Ghostface didn't even show up? All evidence indicates that Wu-Tang will never return at full strength, that dominance or even relevance might be out of their reach.
Even so, it always makes sense to me when a few of these guys decide to team up—it raises the profile of the project, sure, but it also promises a chance to recapture some of that old alchemy. The nostalgia circuit can pay dividends, both commercial and creative, if you play it right. And so the prospect of a Czarface/Ghostface album seems promising in the abstract. Inspectah Deck has spent the last six years or so cranking out reliably grimy street shit with Boston stalwarts 7L and Esoteric as Czarface. And while last year's Czarface Meets Metal Face, a full-length collaboration with MF DOOM, didn't turn too many heads, it does provide the blueprint for this record: essentially, make a Czarface album and get a friend to throw verses on most of the songs. Ghostface, meanwhile, hasn't made a great record since at least 2006's late-career peak, Fishscale. So why not join forces? Ghost could use a boost, someone familiar to spar with, and Czarface have shown that they play well with others.
So: The beats here, produced by 7L and Todd Spadafore as The Czar-Keys, are all solid space-age boom-bap, with lots of squiggly synths and hard-snap snares; if you've checked in with the Wu in the last few years, you basically know what this record's going to sound like. But this is a willfully old-fashioned record—hard beats and hard rhymes—and so the relative uniformity of sound here is almost an asset, a declaration of intent. When the Czar-Keys change the pace—as on the churning dissonance of "Face Off" and the melancholy piano of "Morning Ritual"—they're just as successful. And so with the instrumentals a lock, it falls to the three emcees present here to elevate the material.
Deck, Esoteric, and Ghostface all acquit themselves relatively well on … Meets Ghostface. "Back at Ringside," the album's opener, introduces a pro-wrestling motif that vanishes almost immediately, so it's only fitting that on almost every track there's a clear winner (out of the three spitters). "Face Off," for instance, belongs to Eso, who closes his verse bellowing, "Flow so worthy it could hold Thor's hammer." Deck sounds good on the record, if a little stilted; as he's gotten older, his meters and rhyme schemes have grown squarer, less inventive, but his flow's still got force to it, and he can still turn a phrase: "What you see is real, what you heard is false / All I have in this world is my word and my balls." And Ghost? Well, he's still got a great rap voice, deeply accented and driven with vein-pulsing energy, but he just seems less interested in putting words together than he was at his peak. But he still gets a couple good verses on this record. Most thrilling is "Morning Ritual," which gives us a little bit of classic weirdo Ghost; he starts the verse describing trying to pee with an erection and ends it yelling at girls about his money in a drunk Santa Claus voice.
But moments like that are too few here. For the most part, despite Czarface's comic-book inclinations, this is straight-up, down-the-middle, New York street-rap. Nothing is gained, nothing lost; we don't learn anything we don't know already. All the parties involved have made better records and worse ones. Czarface Meets Ghostface is a solid enough 40 minutes of rap music, and I don't expect to listen to it again. But it's nice to hear Deck and Ghost still making music all these years later, still trying to hold onto the fire they came up with. And if you've ever talked out loud about bringing real rap back, odds are you'll find something to like here.
Similar Albums: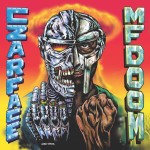 Czarface & MF DOOM – Czarface Meets Metal Face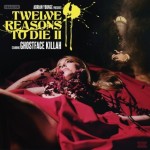 Ghostface Killah and Adrian Younge – Twelve Reasons to Die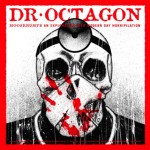 Dr. Octagon – Moosebumps