Damon Albarn : Everyday Robots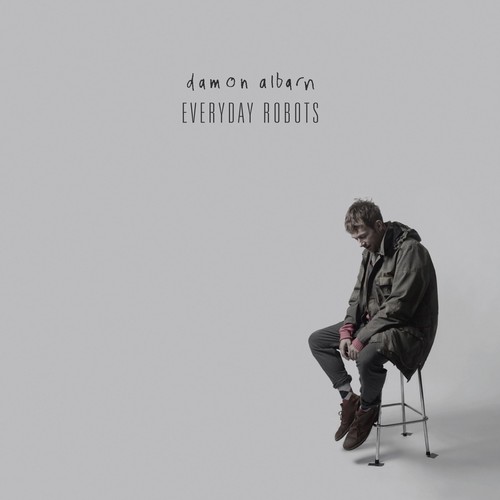 Out of all the figures who emerged from the Britpop movement, Damon Albarn has had the most diverse career. After transforming Blur from punkish Britpop to more experimental electronica, he moved on to Gorillaz, an ambitious project that saw him blending alt-rock, hip-hop, electronica and soul into one surprisingly cohesive project. This is without even mentioning his numerous one-off side projects and soundtracks, which more often than not took strong cues from world music.
Now, after over a quarter-century in the music industry, Albarn has released Everyday Robots, his first proper studio album. The sparseness of the album art indicates that we're finally getting Albarn at his most simple, removed from his often over-conceptual tendencies. There are collaborations, sure (with Brian Eno and Bat for Lashes' Natasha Khan), but mostly Everyday Robots is a surprisingly personal affair. There aren't any radio-ready tunes here, nothing as immediately catchy as "Tender" or "Feel Good Inc." If there's any album from his extensive discography that is most similar to Everyday Robots, it would have to be The Fall, the quiet little Gorillaz album he made on his iPad while on tour in 2010. Everyday Robots lacks that album's sense of haphazard immediacy, but there's even more of a sense of intimacy: most of the songs sound like Albarn sitting in his bedroom, scratching out song lyrics onto a notepad.
This kind of simplicity looks good on Albarn. He's always had a tendency toward groan-worthy earnestness — "Fire Coming Out of the Monkey's Head," anyone? — but the sparse closeness of this album's production makes lines like "We're everyday robots in control / In the process of being sold," seem less self-righteous than emotionally truthful. Admittedly, it's still a little clunky, but it's an endearing clunkiness. The theme of interpersonal disconnection in the technological age runs through the album, and while Everyday Robots doesn't make any points about it that haven't been made countless times before, it benefits from this kind of sincerity.
Of course, Albarn's at his best when he drops any sort of message. "Mr. Tembo," a ukelele-backed song about a baby elephant Albarn once met, is delightfully unpretentious, with a kid-song chorus ("Mr. Tembo's on his way up the hill / With only this song to tell you how he feels") that proves that Albarn's not just a moody guy nervous about the direction the world's going. Two short, strategically placed instrumental interludes also help to keep the album from getting too bogged down, though tracks like "Photographs (You're Taking Now)" and "Confessions of a Cheating Heart" can't help but drag as downbeat songs at the end of a downbeat album.
The best track is the seven-minute centerpiece, "You and Me," in which Albarn sings (obliquely) about his past heroin use over an uneasy from Brian Eno. When the song segues into a quietly catchy R&B refrain, it's a quiet revelation. But that's what the understated tone of Everyday Robots does: it makes everything a quiet revelation, right down to the reversed Lord Buckley sample at the end of "Heavy Seas of Love." For someone who all but perfected bombast with Blur's "Song 2," Albarn seems to take just as much pleasure in these quiet, beautiful moments — and that, more than anything, is what makes Everyday Robots worthwhile.
Similar Albums:


Talk Talk – Spirit of Eden


Elbow – Leaders of the Free World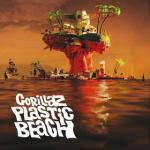 Gorillaz – Plastic Beach