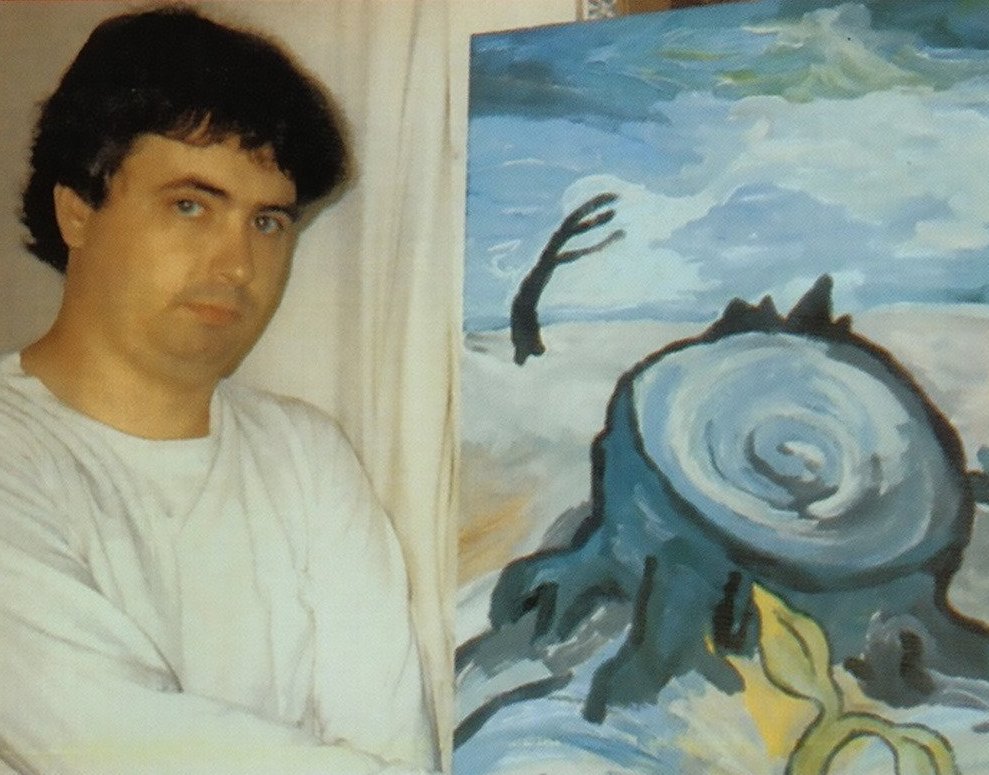 Singer/songwriter Daniel Johnston has died. Johnston's former manager Jeff Tartakov confirmed the news to the Austin Chronicle that Johnston had suffered a heart attack. He was 58. Johnston was a prolific artist throughout his lifetime, first releasing Songs of Pain at age 20 in 1981, followed by 27 more albums up until recently.
Johnston became a cult icon through his lengthy discography of lo-fi recordings, often made at home and featuring his own drawings as the artwork. He was born in Sacramento and grew up in West Virginia, first beginning to record his own music in high school on a boombox. After enrolling in West Texas University, he dropped out after attending classes for just a few weeks, though he later attended the arts program at Kent State in Ohio.
Eventually, Johnston ended up in Austin, Texas, where he established himself in the local music scene, and eventually his music spread much wider, finding him collaborating with more high profile artists. His 1990 album was recorded in New York City and featured Sonic Youth's Lee Ranaldo and Steve Shelley, and his major label debut, Fun, was released in 1994, featuring production from The Butthole Surfers' Paul Leary. Kurt Cobain was one of Johnston's biggest fans, which helped get the attention of Atlantic Records, who briefly signed him.
In 1988, during the course of recording 1990, Johnston's mental health began to deteriorate and he was diagnosed with schizophrenia. In 1990, he was admitted to a mental hospital for a brief period. Johnston was also the subject of the documentary The Devil and Daniel Johnston, released in 2005, and his last album was 2012's Space Ducks: Soundtrack, followed by his last tour in 2017. The City of Austin officially honored him by naming January 22 "Hi, How Are You?" Day. The day of recognition also supports the SIMS Foundation, which provides mental health support for artists in Austin.
Daniel Johnston's Hi, How Are You? is featured on our list of 10 Essential Austin Albums, and "Some Things Last A Long Long Time" is on our list, True Alternative: The Top 100 Songs of the '90s Underground.