Deafheaven share soaring, 12-minute track, "Canary Yellow"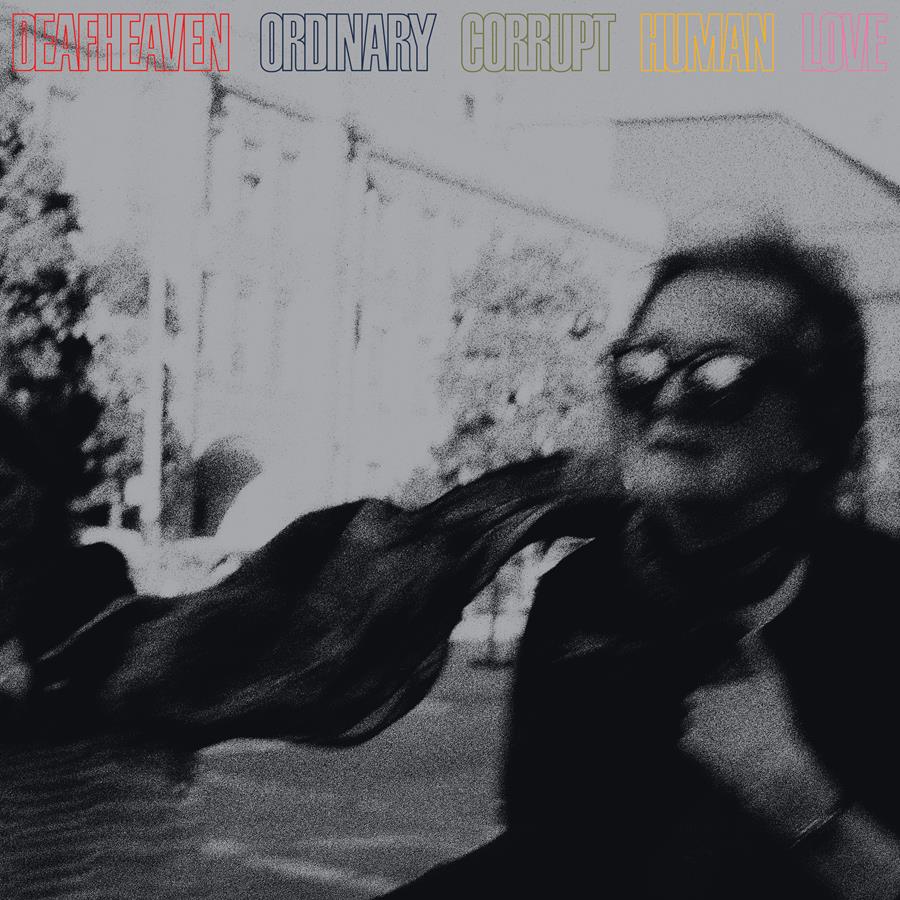 Deafheaven have released another new track from their upcoming album, Ordinary Corrupt Human Love, out July 13 via Anti-. Much like the previous track that they shared from the album, "Honeycomb," their new single "Canary Yellow" is a lengthy and soaring song. It's a mixture of the band's patented shoegaze and black metal hybrid, with some elements of '90s alt-rock (it definitely seems like the band's been spending some time with Smashing Pumpkins at their prime) and even some gang vocals. Not that this is an old-school hardcore track by any means, but it's another step in the group's evolution. Listen to the Deafheaven "Canary Yellow" stream below, and take a look at their upcoming tour dates.
Deafheaven's last album was 2015′s New Bermuda.
Deafheaven tour dates:
7/11 Phoenix, AZ – Crescent Ballroom (D)(U)
7/13 Dallas, TX – Gas Monkey (D)(U)
7/14 Austin, TX – The Mohawk (D)(U)
7/15 Houston, TX – White Oak Music Hall (D)(U)
7/17 Orlando, FL – The Social (D)(U)
7/18 Atlanta, GA – The Masquerade (D)(U)
7/19 Carrboro, NC – Cat's Cradle (D)(U)
7/20 Richmond, VA – The Broadberry (D)(U)
7/21 Washington, DC – 9:30 Club (D)(U)
7/22 Philadelphia, PA – Union Transfer (D)(U)
7/24 Brooklyn, NY – Brooklyn Steel (D)(U)
7/25 Boston, MA – Royale (D)(U)
7/26 Montreal, QC – Theatre Fairmount (D)(U)
7/27 Toronto, ON – The Opera House (D)(U)
7/28 Detroit, MI – El Club (D)(U)
7/30 Chicago, IL – Metro (M)(D)(U)
7/31 Milwaukee, WI – Turner Hall (D)(U)
8/1 Minneapolis, MN – Cedar Cultural Center (D)(U)
8/3 St. Louis, MO – The Ready Room (D)(U)
8/4 Lawrence, KS – The Granada (D)(U)
8/5 Denver, CO – The Oriental Theater (D)(U)
8/7 Salt Lake City, UT – Metro Music Hall (D)(U)
8/8 Boise, ID – Neurolux (D)(U)
8/10 Seattle, WA – The Neptune Theatre (D)(U)
8/11 Vancouver, BC – The Imperial (D)(U)
8/12 Portland, OR – Wonder Ballroom (D)(U)
8/14 San Francisco, CA – August Hall (D)(U)
8/17 San Diego, CA – Brick By Brick (D)(U)
8/18 Los Angeles, CA – The Wiltern (D)(U)
(D) = with Drab Majesty
(U) = with Uniform
(M) = with Mono
Deafheaven's New Bermuda and Sunbather each appear on our list of the Top 66.6 Metal Albums of the Millennium.