Diarrhea Planet announce break up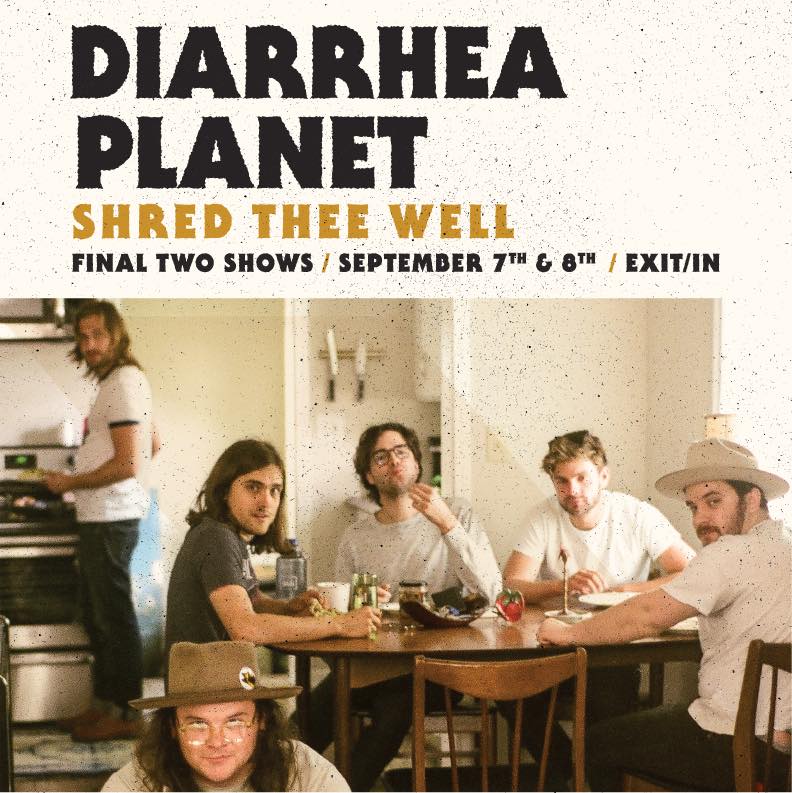 Diarrhea Planet are calling it quits. In a social media post today, the Nashville quadruple-guitar indie rock band announced that they've decided to play their final shows. Their last two shows will take place in Nashville, Tennessee on September 7 and 8 at Exit/In.
The full post reads, "Greetings y'all, it is with a heavy heart we announce our final shows. We've had an incredible run largely thanks to all of you incredible people, but we've decided to bring it to a close. It has truly been amazing to share our music with y'all onstage and off. So we're celebrating with two shows in our hometown at Exit/In. Dates are 9/7 and 9/8 and we would love to see everybody there."
Diarrhea Planet's last album was 2016's Turn to Gold.
Read our feature, Impossible to Ignore: A conversation with Diarrhea Planet.