DJ Jenifa's "WhoCares808_7B" is meditative, blistering house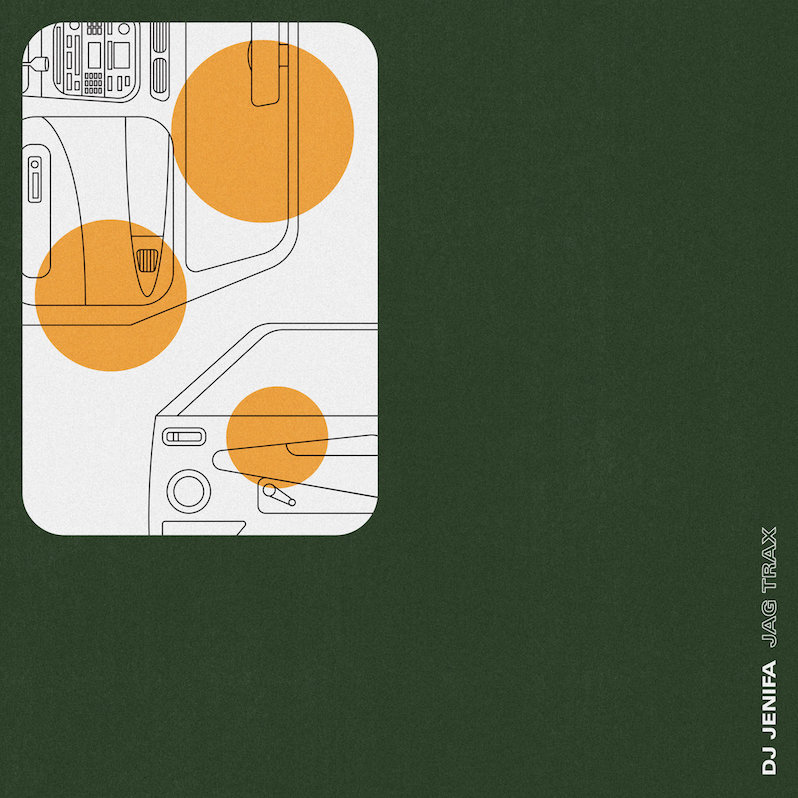 Who knew Derwin liked to Boogie. That's right. Derwin Dicker, the British producer who records as Gold Panda, known for putting out honorable melancholy, at times bordering on shoegazey downtempo experimental beats material. Proves he's down to burn one up on his surprise release that dropped last Friday for free on Bandcamp under the new moniker DJ Jenifa. It's a hat-tip to the De La Soul track "Jenifa Taught Me (Derwin's Revenge)" off the iconic 3 Feet High and Rising. And the art of sampling. All the tracks are live takes, no post editing or added nonsense, according to Dicker.
Jag Trax, named after an old 2003 S-Type Jaguar he bought for cruising around and listening to music in that never got fixed, is a cool, really low maintenance experiment that cruises through four on the floor machinations. Sometimes it's just Gold Panda production in a house music format. Half the tracks cut right to the groove. No build, just action. But "WhoCares808_7B," a dirty edit jewel, clues us into who Dicker has listened to and provides us with evidence who DJ Jenifa is. A sped-up vocal sample gets worked hard through many filters, expanding the lyrics "Who really cares" through various manipulations. Its meditative power, with a blistering house structure on loop, makes bowing down to the gospel inevitable. Working these words through dubbed, cavernous, delayed, flanged and bass filters brings thoughts of the first time you heard a Ron Hardy edit, and how happy you were sweating your ass off.
From Jag Trax, out now.
John-Paul Shiver
John-Paul Shiver has been contributing to Treble since 2018. His work as an experienced music journalist and pop culture commentator has appeared in The Wire, 48 Hills, Resident Advisor, SF Weekly, Bandcamp Daily, PulpLab, AFROPUNK and Drowned In Sound.