Drab Majesty : Modern Mirror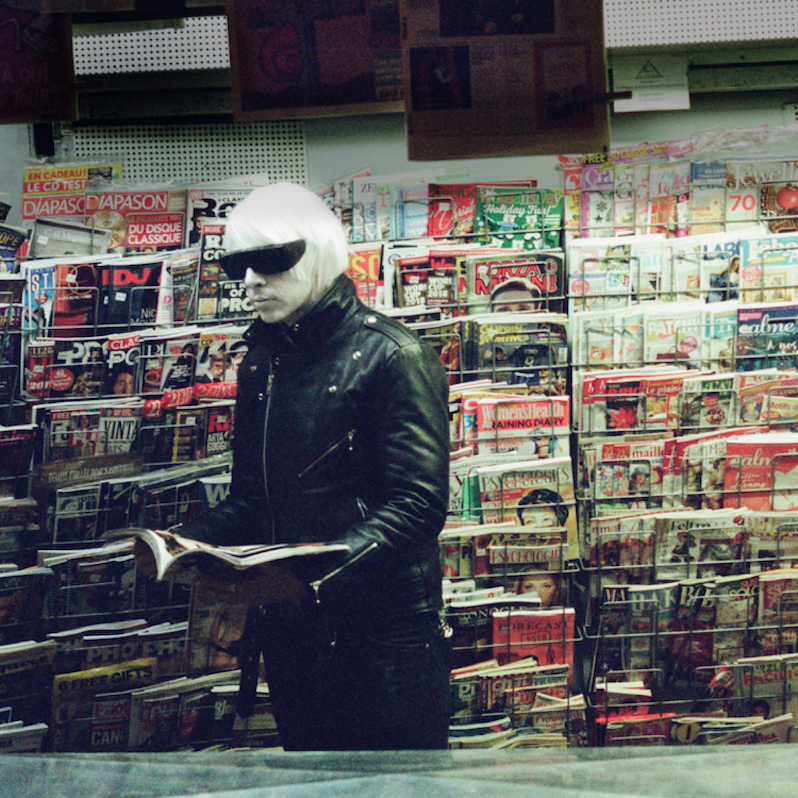 There was something magical about Marriages, a short-lived but technically still active psychedelic band. It wasn't just their music, of which their sole EP Kitsune and sole LP Salome are still both excellent musical contributions themselves, but also the way they acted as launchpad now to not one but two incredible careers. First to hit the scene was vocalist/guitarist Emma Ruth Rundle's absolutely stellar career making heavy shoegaze, but second was the equally good and wildly different Drab Majesty, an '80s-styled goth rock group formed by the band's drummer, now performing under the name Deb Demure. To say that their last album The Demonstration made a big splash would be a wild understatement; in a matter of months the group went from relatively unknown to being loudly hailed as the next great goth rock group and managed to snag a number of year-end list positions, including my own citation that "Dot in the Sky" was the best track of 2017.
Their new album Modern Mirror had a lot to live up to. Thankfully, the band doesn't disappoint; their mixture of coldwave, goth rock and synth pop remains perfectly calibrated to feel like a heavenly distillation of the best components of groups like The Cure, Siouxsie and the Banshees and Echo and the Bunnymen. Their sound, just like on The Demonstration, remains in a realm that if they were anything less than perfect, if they were just shy of the influences they clearly shoot for, their music could be easily dismissed as pleasing but useless pastiche. Deb Demure and new permanent member Mona D are too talented at songwriting for this, though, draping each of their songs with the kinds of perfectly placed chords and lush heavenly swells of swirling post-psychedelic purple-hued synthesizers that made those greats get pinned to our hearts the first time. Frankly, pastiche is more than acceptable if you master the influences to this degree; if Modern Mirror were released in the midst of the '80s heyday of goth rock, it'd be on best-of lists for the genre, full stop.
So if Drab Majesty are too consistent to make any basic errors in songwriting that would sink their nostalgic empire into the sands of easily-dismissed pastiche, the remaining question is whether the album stacks up well against the acclaimed predecessor. Unfortunately it does appear that The Demonstration is the mightier album, edging out Modern Mirror in terms of ever-so-slightly more accessible songwriting and more triumphant arena-sized hooks that resound more thunderously in the chambers of the heart. But perhaps a good comparison would be, in fact, to those great goth rock bands of yore: if The Demonstration is Disintegration, then Modern Mirror is Wish; if The Demonstration is Juju then Modern Mirror is A Kiss in the Dreamhouse. It is perhaps not as great as its predecessor, but still retains all the same sonic elements that made that previous album so compelling, albeit explored in murkier and more emotionally ambiguous spaces.
In result, Modern Mirror becomes an album that grows more in esteem the more time you spend with it compared to its relatively more immediate predecessor, which seemed to roar in brilliant neon in the darkness of the heart. Modern Mirror instead is like a voyage, a safari into the untamed darkness that rings the neon safety of its predecessor, still basking in the fading blues and ultra-violets of that glorious predecessor but gesturing toward the unexplored dim. The emotional murkiness of Modern Mirror, no doubt a more downtrodden record but just as much a complex misery, makes itself more legible over time, blossoming from a record that at first feels like a slight retread into one that feels instead like it grapples with less easily resolved and directable origins of angst. In turn this changes the perception of Modern Mirror as being a dead-end instead into the broadening of the scope of the project, with singles like "Noise of the Void" and "Out of Sequence" feeling like exploratory vessels into more conflicted and tortured emotional subject matter without ever, not once, feeling trite.
We are witnessing something truly special with Drab Majesty. Regardless of how this album stacks up to its predecessor, the fact that this feels like the only fruitful critical question is telling; it is the only avenue of real inquiry because it goes without saying that this album is incredible and a wonderful contribution to a band that is only one or two more records of this caliber away from being ranked right up there with the very best. Modern Mirror not only is a clear and obvious year-end record but more importantly an album that showcases the growth and development of a band that will no doubt one day be listed as one of the important groups of the late 2010s and into the 2020s, taking the mastery of songwriting shown on The Demonstration and expanding its scope to ever more complex and mature vectors of suffering, joy, eroticism and anxiety. Modern Mirror confirms that Drab Majesty are just at the beginning of their road, not the end.
---
Label: Dais
Year: 2019
Buy this album at Turntable Lab
---
Similar Albums: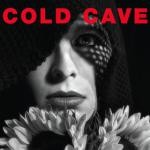 Cold Cave – Cherish the Light Years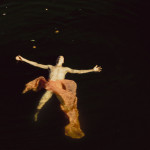 TR/ST – The Destroyer-1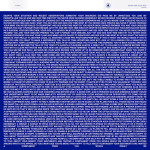 Lust For Youth – Lust For Youth
Langdon Hickman
Langdon Hickman is listening to progressive rock and death metal. He currently resides in Virginia with his partner and their two pets.