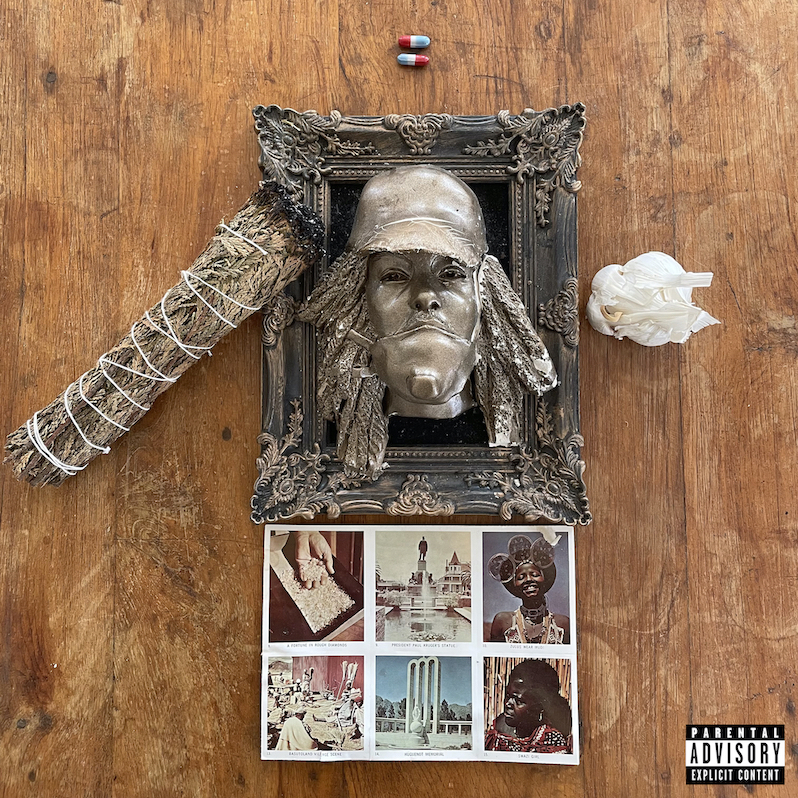 When Earl Sweatshirt made his debut with Earl in 2010, he was young, brash and incredibly
gifted. A phenom who could string words together as easily as he could breathe, often aiming his caustic missives at any target he saw fit. There wasn't much in the way of social commentary or self reflection, and on occasion he straddled the line between technical mastery and teenage menace, but that's frequently how it is with youth—maturity takes time.
At this point he's more than a decade deep into a successful career and on his latest album Sick!, a nod to the pandemic milieu the planet is still slogging through, it's apparent that age has served him well—unraveling vignettes, personal and culturally relevant, which reveal a point of view a far distance beyond the juvenile mischief with which he began. Within 15 seconds of "Old Friend," the record's first track, he's serious and pointed, leading off with this volley: "strong spirt where the body couldn't get asylum, the cost of living high don't cross the picket line and get the virus." That's quite a piece to unpack—with health, wellness and labor issues all wrapped up in a few brief meters of rhyme.
"Old Friend" is indicative of development; he's past rhyming for the sake of riddlin' and as it stands now Earl truly has something to say. That he seems to have more questions about the uncertainty of the moment than he does answers, only adds to his sincerity—this isn't just recycled rhetoric. That's not to say he's abandoned any of his MC-ness—style, bravado and prowess are still in play. On the title track, with its midtempo pulse and piano melody, he slurs his way around the beat, under-enunciating in a mesmerizing slow garble. Vibes for sure, rattling off confident quips like "shorty really from the west, just an alley cat, legend in the fucking flesh."
From there he's joined by Zelooperz on "Vision," followed by "Tabula Rasa" with guest verses from Armand Hammer, who along side Earl sound like a legitimate trio—if they ever decide to link up and form an avant super group it would absolutely work. Those are the only guests that show up, but Earl could more than hold down a double album's worth of material all by himself if he wanted to. Still, his accomplices are welcome additions to the project, complementing the recipe while taking nothing from it. Indeed, the midpoint offers a catchy horn groove by way of "Lye," a funky affair that allows for clever nuggets like "same one I forgot to praise, still above me" and "playing the cuts like a DJ" before moving on to the picture-making poetics of "lemon meringue, Wallaby sole stained" while describing the timeless fly of Clarks footwear.
Earl glides through "Lobby" a minute-long interlude, then powers his way across "God Laughs," displaying a metronome-like sense of syncopation, riding the swells of the track's drumless rhythm, an exquisite exercise in timing. "Titanic" is all one liners and ad-libs, cheeky and smart, with his easy wit on full display: "Bro just crashed, fucked up his Dodge, now he's shopping for another Hemi… did the dash got outta dodge, crashed out grandmama car."
Then boom—the loose energy of "Fire in the Hole" rounds it out and it's over. Succinct but pleasing, long enough to be enjoyed while short enough to want more, this is the kind of album that loops on repeat late into the night. Past curfews, past bedtimes—those grown folks hours.
---
Label: Tan Cressida
Year: 2022
---
Similar Albums: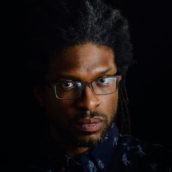 J. Smith
J. Smith is a Golden State native, long time rap fan and music enthusiast