Echo and the Bunnymen : The Stars, The Ocean & The Moon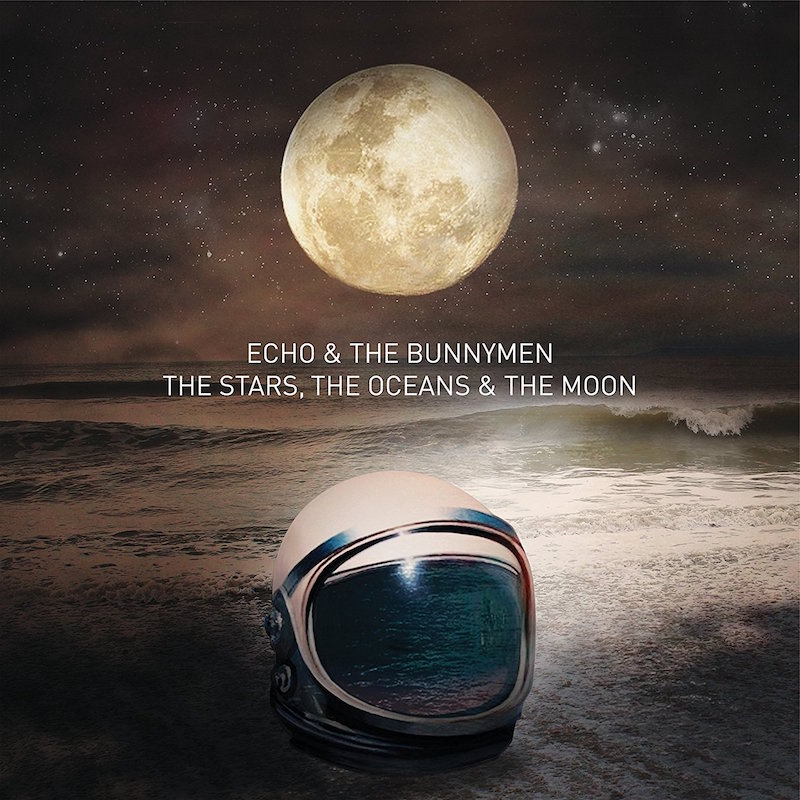 Nothing ever lasts forever
Nothing ever lasts forever
The music we listen to in our teens is indelibly etched into our psyches, every odd lyric or sour note cemented like bricks into a wall surrounding the adolescent heart from the arrows of age and cynicism. As we grow, this music will be nearly impossible to reflect upon with any kind of distance or disinterest. Songs that are connected with significantly emotional moments are the hardest to shake, the songs that connect with pride or embarrassment, revelry or defeat, a crush or heartbreak. Do these monumental memories have the capacity to accept alterations—the stray cover version, the acoustic set, the unreleased demo? For every exception to the rule, there are hundreds of examples that only reinforce the original hardwiring.
Echo and the Bunnymen was one of a handful of bands that rewired my teenage brain alongside The Smiths, The Cure, New Order and Depeche Mode. Forty years since their formation, the band is down to two Bunnymen, Ian McCulloch and Will Sergeant, and celebrating their "Ruby" anniversary with reworkings of old favorite. The Stars, The Ocean & the Moon is a mostly stripped-down affair of songs we learned and sang in decades past, but we learned them in particular ways, in an age when sequencing conditioned us to expect to hear songs in a certain context. "Bring on the Dancing Horses," as one example, will always be associated in my mind as the penultimate track of the Pretty in Pink soundtrack, with all the requisite hormonal angst and longing that came with it. In this new context, as the opening track, it sets the tone for what is to come, and it is jarring.
At first ruby blush, Ian McCulloch's voice sounds as familiar as it ever has, if a little aged and cigarette-tinged, but the new orchestration leaves a lot to be desired. At one point, the electric guitar chords seem ripped straight from Michael Jackson's "Black or White," putting it in an early-'90s backdrop as opposed to a modern-day scenario. "Lips Like Sugar" is one of a few tracks that sounds the least changed, though the guitar tone is as equally problematic as in the opener. It is muted and toothless, and when combined with the Muzak-keyboards, it becomes almost a parody of itself. So too with "Rescue," now sounding like a lethargic, Mike Flowers Pops, '60s-tinged pastiche. "Is this the blues I'm singing?" I suppose so. And while much of Echo's 1987 output was heavily Doors-influenced, the last thing I was looking for was for a Morrison retrofitting of previous work.
As a result, the album is far less than a mature look back at a career with wisdom, regret, or wistful reverie, like the final albums from David Bowie or Leonard Cohen, though the new version of "Rust" comes close thanks to the gravel in Ian's voice and the noticeable quirks of accent. It's not even a celebration of classic works as U2 did with their Joshua Tree anniversary tour and box set. It's somewhere outside of both of these perspectives, with McCulloch claiming before the album's release that his aim was to "make the songs better," which is as ill-advised and problematic as a red-hat slogan. For most who discovered Echo in high school, this idea of the songs being better will not turn out to be the case. Fans will be buoyed by the inclusion of new material in "The Somnambulist" and "How Far?" which prove at least that the two-piece incarnation can still write catchy songs that nestle nicely within their later catalog entries.
More than anything, this collection will send listeners back to the era of the band's first five iconic albums, from which 11 of these tracks find their original incarnations. I find it fitting that the band chose to include only short passages of lyrics from each song in the liner notes, as if to mirror the notion that very little remains of the original whole. The first lines of "Nothing Lasts Forever" state "I want it now," but putting these songs into a contemporary context would have been much more interesting than what this album eventually became. The lyrics of "Bedbugs & Ballyhoo" are changed in the liner notes, and the latest version itself, to say "Jesus and Silverfish / Gibberish and genius." Well, two out of the four of those new words are more accurate.
As a teenager, and an adult with a programmed connection to my teenage years, I adore Echo & the Bunnymen. I looked forward to this retrospective, and perhaps my vision and hearing were clouded by the burden of memory. There is no denying that some fans will take delight in hearing old favorites in a different context. I have myself delighted in that in years past, hearing Ghost's version of "Nocturnal Me" or Grant-Lee Phillips' take on "The Killing Moon." And while Echo's new version of the latter has certainly not eclipsed its fuller original, I have to wonder if I am too rooted in the past to be able to judge these effectively. The Stars, the Ocean & the Moon is, at best, a novelty, and at worst a pale, dewhiskered echo of better times.
Similar Albums: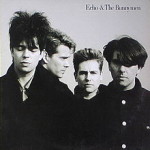 Echo and the Bunnymen – Echo and the Bunnymen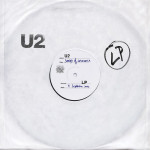 U2 – Songs of Innocence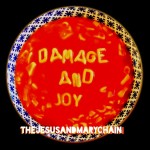 The Jesus and Mary Chain – Damage and Joy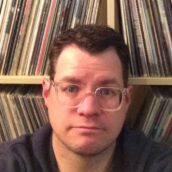 Terrance Terich
Terrance Terich firmly believes that 1985 is the best year for music. He lives near Seattle with his books, movies, and music.